Paquito D'Rivera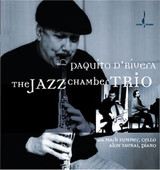 New York-based Havanan classical and jazz maestro Paquito D'Rivera was born in 1948 into a musical home. Under the guidance of his father, Tito, a classical musician and conductor, the 5-year-old Paquito started making his early music marks. At the tender age of 7, he fronted a Selmer saxophone endorsement, and by 10 the wunderkind was performing with the National Theater Orchestra. After landing at the Havana Conservatory of Music, young Paquito joined the Cuban National Symphony. His ascent as a virtuosic soloist led to scores of albums and countless awards including a baker's-dozen Grammys, a Guggenheim Fellowship, the National Medal of Arts, the JFK Center for the Performing Arts Living Jazz Legend Award, the Nelson A. Rockefeller Award, and an honorary doctorate from Berklee College of Music. His stateside champions have comprised Bruce Lundvall, Dizzy Gillespie, and David Amram. Among his collaborations are Yo-Yo Ma, Dave Brubeck, Carmen McRea, McCoy Tyner, Toots Thielemans

,

Claudio Roditi, Roger Kellaway, and Benny Carter. Revisit Paquito D'Rivera's mastery of sound with "Alfonsina y el Mar," from his 2006 release The Jazz Chamber Trio.
Buy: iTunes.com

Genre: Jazz

Artist: Paquito D'Rivera

Song: Alfonsina y el Mar

Album: The Jazz Chamber Trio
Laura Veirs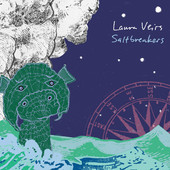 Colorado-bred, Oregon-based singer/songwriter Laura Veirs sidetracked from geology and Mandarin Chinese studies into music. To date, the songstress has issued a batch of releases including multi-artist compilations as well as her children's project Tumble Bee, for which she won a Parents' Choice Award in 2012. Among her collaborations: Bill Frissel, Colin Meloy, Jim James, Béla Fleck, and producer-husband Tucker Martine. Highlights include the soundtrack for Hello I Must Be Going starring Christopher Abbot (Girls), Melanie Lynskey (Up in the Air), and Blythe Danner. "Drink Deep," from Veirs' 2007 Saltbreakers, is a gift of sugary melodies and rewind reminisence.
Buy: iTunes.com

Genre: Alternative

Artist: Laura Veirs

Song: Drink Deep

Album: Saltbreakers
Ben Rector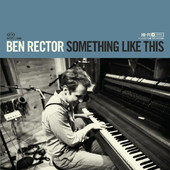 Nashville-based singer/songwriter Ben Rector was born during the Reagan years in Tulsa, Oklahoma. Spending his boyhood on the piano, as a tweenager he took to guitar and songwriting. After marketing studies at the University of Arkansas, he furthered his musical finger-bleeding, turning it into a pop-division win for the John Lennon Songwriting Contest in the mid-aughts. Rector issued his debut full-length in 2008, earning a NAMA award later that same year. Collaborations/shared stages include Five for Fighting, Matt Wertz, Steve Moakler, Andrew Ripp, Dave Barnes, Drew Holcomb & The Neighbors, and Revolverheld. Discover this elegant youngblood with "Falling in Love," from his 2011 full-length Something Like This.
Buy: iTunes.com

Genre: Singer/Songwriter

Artist: Ben Rector

Song: Falling in Love

Album: Something Like This
Local Natives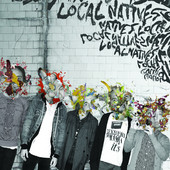 Silver Lake silver-tongued alt-rock ensemble Local Natives were founded in the late aughts. The current lineup comprises Taylor Rice (guitar), Kelcey Ayer (keys, percussion), Ryan Hahn (guitar), and Matt Frazier (drums), with vocal duties shared by Ayer, Rice, and Hahn. The frisky pack of creatives has issued a handful-plus of releases to date with highlights at Lollapalooza, SXSW, and Australia's St Jerome's Laneway Festival. Shared stages include Superhumanoids, People Get Ready, and Edward Sharpe & the Magnetic Zeros. They are the sound of years to burn. With all good things to come, get "Stranger Things," from the Local Natives' 2009 Gorilla Manor.
Buy: iTunes.com

Genre: Alternative

Artist: Local Natives

Song: Stranger Things

Album: Gorilla Manor
Neal Casal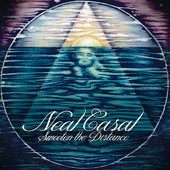 Americana rocker, photographer, and multi-instrumentalist Neal Casal (member of The Cardinals) was born in Nixon-era New Jersey in the whirl of vinyl. The now Los Angeles-based songsmith started making his solo fingerprints in the '90s and has since issued a trove of projects to collect. Collaborations include Ryan Adams, Chris Robinson, Beachwood Sparks, Minnie Driver, Shannon McNally, James Iha, Jim Scott, and Don Heffington. Casal sparks lithe and cloudless skies. Download "Let It All Begin," from Neal Casal's 2011 Sweeten the Distance.
Buy: iTunes.com

Genre: Alternative

Artist: Neal Casal

Song: Let It All Begin

Album: Sweeten the Distance
The Virgins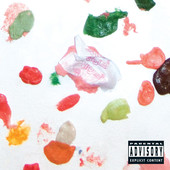 New York dance-rock ensemble The Virgins, founded in the mid-aughts, are captained by guitarist/pianist/singer Donald Cumming. The current lineup is rounded out by drummer John Eatherly, guitarist Xan Aird, and bassist Max Kamins. The Virgins released their freshman EP in 2007, a jump that led to their full-length major label debut in 2008. Their shared stages read like a roll call of rock 'n' roll royalty: Iggy Pop and The Stooges, Lou Reed, Sonic Youth, Patti Smith, Kenneth Anger, and Abel Ferrara. Highlights include TV's Letterman, Conan, Jimmy Fallon, and Carson Daly; festivals SXSW, Lollapalooza, and Glastonbury; and featured tracks on Gossip Girl. Rediscover The Virgins with "Rich Girls," from their 2008 The Virgins. Play it loud!
Buy: iTunes.com

Genre: Rock

Artist: The Virgins

Song: Rich Girls
Album: The Virgins