Milton Nascimento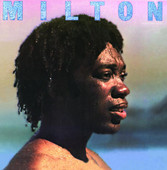 Brazilian treasure, vocalist, and multi-instrumentalist Milton Nascimento was born in Rio in 1942. Following the death of his mother, Milton was raised by various relatives in the state of Minas Gerais. As a lad, he found stability in the music of his adopted home, and as a tween, he played guitar in his first band. In the early '60s, he landed in Belo Horizante, before making his recording debut. 1968 saw the release of his sophomore solo project fingerprinted by Eumir Deodato and Herbie Hancock, setting fire to global success throughout the '70s. In 1982 Nascimento turned to acting in Werner Herzog's Fitzcarraldo and remains a staple on the international concert scene. Marking a trove of over 40 albums, Nascimento has collaborated with Phil Ramone, Wagner Tiso, Paulinho Braga, Gilberto Gil, Wayne Shorter, Randy Sandke, Howard Alden, Robertinho Silva, Pat Metheny, Ron Carter, Mercedes Sosa, Peter Gabriel, James Taylor, Sting, Paul Simon, Jon Andersen (Yes), Duran Duran, and Vinícius de Moraes. Among his accolades are four Grammys and France's Knight of the Order of Arts of Science and Literacy. A genius beyond--rediscover "The Call (Chamada)," from Nascimento's 1976 album Milton (Raça).
Buy: iTunes.com

Genre: Brazilian

Artist: Milton Nascimento

Song: The Call (Chamada)

Album: Milton (Raça)
Dry The River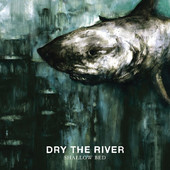 Dry The River is the harmonically smoldering folk-rock quintette captained by Norwegian-born Brit anthropology/medical major Peter Liddle (vocals, guitar). The lineup comprises Matthew Taylor (vocals, guitars) Scott Miller (bass, vocals, glockenspiel), Jon Warren (drums), and Will Harvey (violin, viola, keys, mandolin). The East London ensemble was founded in the late aughts amid Southampton's burgeoning gritty music scene. Dry The River crossed the pond to record their debut full-length with producer Peter Katis (The National, Interpol, and Jónsi). Magic moments include Lollapalooza, the iTunes Festival, and the Glastonbury Festival. Discover these gentlemen with "Family," from their 2012 debut Shallow Bed ... It's all savory. More, please.
Buy: iTunes.com

Genre: Alternative

Artist: Dry The River

Song: Family

Album: Shallow Bed
Bruno Maderna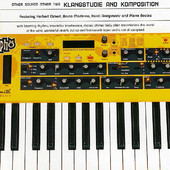 Avant-electro composer/conductor Bruno Maderna was an illustrious 20th-century soundmaker. Born in Venice in 1920, Brunetto the wunderkind took to the violin by the age of 4, segueing into conducting during boyhood with performances at the legendary La Scala as a tween. On Fascist orders, he toured Europe as an example of nationalism. Maderna went on to attend Milan's Verdi Conservatory, Rome's Conservatorio di Musica Santa Cecilia, as well as the Venice Conservatory. After WWII, he made his bones with the Internationale Ferienkurse für Neue Musik, a think-tank of modern music. By the mid-'50s, Maderna and colleague Luciano Berio co-founded Studio di Fonologia Musicale in Milan and RAI's Incontri Musicali. He was later chief conductor of the RAI in Milan. Credits include Public Opinion, Death Laid an Egg, Noi Cannibali, The Temptress, and 2001: A Space Odyssey. Collaborations include Luigi Nono, Pierre Boulez. Gian Francesco, and the BBC Symphony Orchestra. The maestro passed away in 1973. Visit this modernist's pool of soundworks with "Musica Su Due Dimensioni," from the 2011 collection Klangstudie and Komposition.
Buy: iTunes.com

Genre: Avant-Electro

Artist: Bruno Maderna

Song: Musica Su Due Dimensioni

Album: Klangstudie and Komposition
The Babies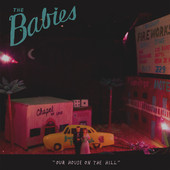 Brooklyn rock quartette The Babies are the brainchild of multi-instrumentalist Kevin Morby (Woods) and vocalist Cassie Ramone (Vivian Girls). Justin Sullivan (drums) and Brian Schleyer (bass) currently round out the unit. The Babies were founded in 2008 and have since issued two full-lengths and a handful of projects into the ether. Collaborations/shared stages include Jarvis Taveniere, Nathanael Stark (Bent Outta Shape), Ditches, Punks on Mars, Alex Bleeker and the Freaks, Dunes, Crazy Band, and Life Size Maps. Take in the rushes and flurry with "Get Lost," from the 2012 Our House on the Hill. Play it loud!
Buy: iTunes.com

Genre: Alternative

Artist: The Babies

Song: Get Lost

Album: Our House on the Hill
Little Peggy March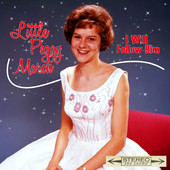 Sixties teen singing phenom Little Peggy March was born Margaret Annemarie Battavio in Lansdale, Pennsylvania. Little Peggy, discovered as a pre-teen, inked with the RCA label, and by 1963, at the age of 15, she hit No. 1 on the pop charts with "I Will Follow Him." The song was a smash both Stateside and overseas, hitting the million-selling mark. March garnered a substantial fan base in Germany, eventually making it her home, and enjoyed continued success through the next two decades (returning to the U.S. in the '80s). With over 20-plus releases, March's credits include a featured track for John Waters's Hairspray and penned titles for Jermaine Jackson and Pia Zadora. Collaborations include the production team of Hugo Peretti and Luigi Creatore, José Hoebee, Soren Jensen, and Andreas Zaron. Get Little Peggy March's classic "Catchin' Up Fast," from the I Will Follow Him collection.
Buy: iTunes.com

Genre: Pop

Artist: Little Peggy March

Song: Catchin' Up Fast

Album: I Will Follow Him
The Dodoz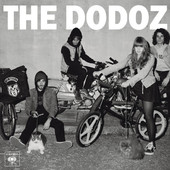 Toulousian songwriting rock outfit The Dodoz were founded in the mid-aughts by twin brothers Jules (vocals, guitar) and Adrien Cassignol (vocals, drums), Geraldine Baux (vocals, bass), and Vincent Argiolas (vocals, guitar). The ensemble released their debut EP in 2008, and launched their freshman full-length a year later. Collaborations/shared stages include Peter Murray, Mike Crossey, Jonathan Millet, StereoPhonics, Siouxsie, and BabyShambles. Highlights include festivals Printemps de Bourges, Solidays, Les Francofolies, Musilac, Art Rock, les Transmusicales de Rennes, and Paléo. High-octane, no-regret swagger--forget all troubles. Download "Ghost," from The Dodoz's 2012 12-track set Forever I Can Purr.
Buy: iTunes.com

Genre: Alternative

Artist: The Dodoz

Song: Ghost

Album: Forever I Can Purr