Nils Frahm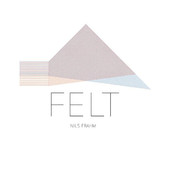 German composer/producer Nils Frahm was born in early '80s Berlin. This classically trained pianist whose fingerprints mark an ambient evolution has released a dozen-plus projects into the cosmos. Collaborations include Peter Broderick, Ólafur Arnalds, Anne Müller, Deaf Center, Efterklang, F.S. Blumm, and Dustin O'Halloran. His mesmeric sounds induce a reverie. Press rewind on "Keep," from Nils Frahm's 2011 Felt.
Buy: iTunes.com

Genre: Alt Ambient Classical

Artist: Nils Frahm

Song: Keep

Album: Felt
Cannonball Adderley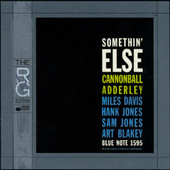 Hard-bop alto-saxophone legend Cannonball Adderley was born Julian Edwin Adderley into a musical and professorial home in Coolidge-era Tampa. After marking his music bones as a youth, he went on to teach

his craft while playing with brother Nat (cornet) and Ray Charles in Florida. By the mid-'50s in New York, Adderley landed onstage with Oscar Pettiford, flying into his debut on the Savoy Label. Soon after, the Cannonball Adderley Quintet was born. In fall 1957, Adderley stepped into the Miles Davis sextet for a notable spell. By the mid-'60s, he unleashed a trove of classic titles, including the 1966 hit "Mercy, Mercy, Mercy." Collaborations include Quincy Jones, Rudy Van Gelder, John Coltrane, Nancy Wilson, Milt Jackson, Bobby Timmons, Louis Hayes, Sam Jones, Sergio Mendez, Joe Zawinul, Yusef Lateef, Wes Montgomery, Hank Jones,

Art Blakey, Bill Evans, Horace Silver

,

and Donald Bird. Among the maestro's accolades: a Grammy and induction into the Down Beat Jazz Hall of Fame. The genius passed away in 1975. Remember him with "Dancing in the Dark," from the 1958 collection Somethin' Else (The Rudy Van Gelder Edition Remastered).
Buy: iTunes.com

Genre: Jazz

Artist: Cannonball Adderley

Song: Dancing in the Dark

Album: Somethin' Else (The Rudy Van Gelder Edition Remastered)
The Wooden Birds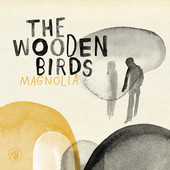 Austin (by way of Brooklyn) art-rock ensemble The Wooden Birds is captained by multi-instrumentalist Andrew Kenny (Amerian Analog Set), with Leslie Sisson (vocals), Sean Haskins (drums), Matt Pond (vocals/guitar), and Chris Hansen (guitar) comprising the current lineup. The collective was founded in 2008 and have toured extensively throughout Europe and Stateside, with three releases to date. Collaborations/shared stages include Grand Archives, Other Lives, Great Lake Swimmers, The Clientele, Dan Mangan, Broken Social Scene, Louie Lino (Nada Surf), Chris Michaels, Michael Bell, Jody Suarez, and Ben Gibbard (Death Cab for Cutie). Their sound is explicably easy to listen to. Get started with "Believe in Love," from The Wooden Birds' 2009 full-length debut Magnolia.
Buy: iTunes.com

Genre: Alternative

Artist: The Wooden Birds

Song: Believe in Love

Album: Magnolia
Toubab Krewe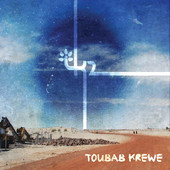 Asheville, North Carolina, instrumental outfit Toubab Krewe was founded in 2005, with a diverse lineup comprising Justin Perkins (kora, kamelngoni, guitar, percussion), Luke Quaranta (djembe, congas), Terrence Houston (drums), Drew Heller (guitar, piano, fiddle), and David Pransky (guitar, bass). Their hypnotic amalgam of traditional styles draws upon their Appalachian roots and travels to Mali, Guinea, and the Ivory Coast. Highlights include Bonnaroo, High Sierra, and Mali's Festival in the Desert. Collaborations include producer Steven Heller, Umar Bin Hassan (Last Poets), and Rayna Gellert (Uncle Earl), Teal Brown, and Vic Stafford. With two releases to date, follow Toubab Krewe into the ether with "Holy Grail," from their 2010 TK2.
Buy: iTunes.com

Genre: Rock

Artist: Toubab Krewe

Song: Holy Grail

Album: TK2
Walk The Moon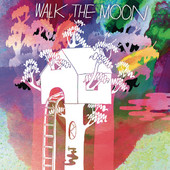 Walk The Moon is the Cincinnati-based artful pop quartet comprised of Nicholas Petricca (keys, bass, drums), Eli Maiman (guitar), Sean Waugaman (drums), and Kevin Ray (bass); all four share in vocals duties. The band was founded in 2008 and has since issued four releases to date. Their ascent includes an HP commercial, TV's Letterman, Conan, Daly, and Fallon, along with Bonnaroo, Lollapalooza, and shared stages with Panic At The Disco, Young The Giant, Grouplove, Local Natives, and Weezer. You'll want what they're having. Discover lilting gem "Iscariot," from Walk The Moon's 2012 Walk the Moon.
Buy: iTunes.com

Genre: Alternative

Artist: Walk The Moon

Song: Iscariot

Album: Walk The Moon
Iannis Xenakis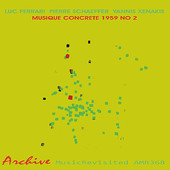 Greek electronic classical composer and music theorist Iannis Xenakis was born in Romania in the early '20s, the eldest son. His pianist mother set the tide of his music trajectory, and after she died, young Iannis and family relocated to Greece. Iannis' boyhood was immersed in an ambitious/well-heeled education, eventually landing him at Athens Polytechnic Institute. As Mussolini's troops invaded during WWII, he joined the resistance movement, and continued to fight in the Greek civil war after the Allied victory. Losing an eye in the struggle, Xenakis fled to Paris in 1947 as a political refugee. There, he took work with legendary architect Le Corbusier, continued his music pursuits, formed a profound bond with mentor Olivier Messiaen, and forged decades of masterworks including the creation of UPIC (the early graphic-to-sound blueprint for computer software IanniX). Collaborations include Pierre Boulez, Luc Ferrari, Pierre Schaeffer, Yuji Takahashi, Gunther Schuller, and George Balanchine. As founder of the EMAMu in Paris and Center for Musical Mathematics and Automation Stateside, Xenakis's credits include Bohor I, Concret P-H, Pithoprakta, and Metastasis. Revisit the ahead-of-his-time genius of Iannis Xenakis with "Diamorphoses," from Musique Concrete 1959 No. 2.
Buy: iTunes.com

Genre: Electronic

Artist: Iannis Xenakis

Song: Diamorphoses

Album: Musique Concrete 1959 No. 2