Emily Wells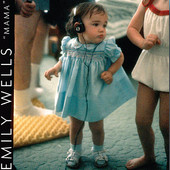 American electro-classical songstress/producer Emily Wells was born in early-'80s Amarillo, Texas, into a musical home. Her formative years of classical training began at the age of 4 on violin, following with drums, piano, and glockenspiel. Now New York-based by way of Indiana and Los Angeles, the artiste has issued a handful-plus projects to date, all with a swirl of invention and danger. When not soloing, Wells trios with Sam Halterman (drums) and Joey Reina (bass). Highlights include a haunting earmark for film Stoker (Nicole Kidman, Matthew Goode, Mia Wasikowska) and a turn on Last Call With Carson Daly. Collaborations include Jeremy Sole, Richard Terfry, and Dwight Farrell. Watch out for "Mama's Gonna Give You Love," from Emily Wells's 2012 Mama (Bonus Track Version). Wells will make you hear color.
Buy: iTunes.com

Genre: Alternative/Hip-Hop

Artist: Emily Wells

Song: Mama's Gonna Give You Love

Album: Mama (Bonus Track Version)
Wynonie Harris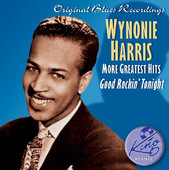 Blues shouter and rock-'n'-roll frontfooter Wynonie Harris was born in Omaha, Nebraska, in 1915. After paying his dues locally as a drummer, dancer, and singer, Harris set off to spark his mark, and in Chicago, he teamed up with bandleader Lucky Millinder. By the mid-'40s, he rolled out his freshman shellac. In 1947, Harris hit No. 1 on the R&B charts with "All She Wants to Do Is Rock." Among the crooner's 15 top 10 hits: "(Don't Roll Those) Bloodshot Eyes (at Me)," "Good Morning, Judge," "I Love my Baby's Pudding," and "Loving Machine." Collaborations/shared stages include Big Joe Turner, Johnny Otis, T-Bone Walker, Teddy Edwards, Howard McGhee, Illinois Jacquet, and Big Mama Thornton. Accolades for this Apollo Theater veteran include inductions into the W.C. Handy Blues Hall of Fame, the Omaha Black Music Hall of Fame, and the Nebraska Rock and Roll Hall of Fame. Harris took a turn and succumbed to throat cancer in 1969. Remember Wynonie Harris with the classic 1949 "Good Morning Judge," from his More Greatest Hits--Good Rockin' Tonight collection.
Buy: iTunes.com

Genre: R&B/Blues

Artist: Wynonie Harris

Song: Good Morning Judge

Album: More Greatest Hits-Good Rockin' Tonight
Gregory Alan Isakov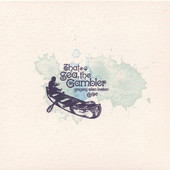 Colorado-based singer/songwriter/guitarist Gregory Alan Isakov was born in Johannesburg at the close of the '70s. As a boy, he relocated with his family to the U.S., settling in Philly. By his teens, he was already touring and making his music bones. Isakov earned a degree in horticulture, and when not on the road or with his other project, The Freight, he tends his own garden. The troubador has issued a handful of sets to date--the new one, Weatherman, coming down the pike in July. Credits include a featured track for Californication, penning a title for a McDonald's ad campaign (proceeds to several charities), with appearances at SXSW and Red Rocks. Shared stages include Rodrigo y Gabriela, Alexi Murdoch, Ani DiFranco, and Fiona Apple. Isakov leaves space for you to hear his soul. Get started with "The Stable Song," from the songsmith's 2007 That Sea, The Gambler. Play it soft.
Buy: iTunes.com

Genre: Singer/Songwriter

Artist: Gregory Alan Isakov

Song: The Stable Song

Album: That Sea, The Gambler
Moonface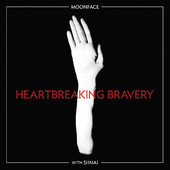 Moonface is the art-rock brainchild of Canadian multi-instrumentalist/composer Spencer Krug (Wolf Parade, Sunset Rubdown, Swan Lake, Frog Eyes, Fifths of Seven). Moonface was born in 2009, released its freshman debut in 2010, and has a total of three projects to date. Overseas, Krug partnered with Finnish rock pack Siinai's Matti Ahopelto, Markus Joensuu, Risto Joensuu, and Saku Kamarainen to create a 10-track collection of droning rock beauty. Collaborations include Michael Bigelow, Jonas Verwijnen, and Antti Joas. Download "Quickfire, I Tried," from the 2012 set With Siinai: Heartbreaking Bravery. Play it really loud!
Buy: iTunes.com

Genre: Rock

Artist: Moonface

Song: Quickfire, I Tried

Album: With Siinai: Heartbreaking Bravery
Milo Greene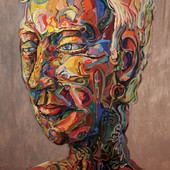 Milo Greene is the Los Angeles-based folk-pop ensemble comprised of four vocal captains and multi-instrumentalists-Robbie Arnett, Graham Fink, Marlana Sheetz, and Andrew Heringer-with Curtis Marrero (drums, percussion). Founded in 2009, the unit has since issued two releases to date and appeared on The Late Show With David Letterman, Conan, Last Call With Carson Daly, and The Tonight Show With Jay Leno. The voices swim in an ethereal backdrop of lush equilibrium that will keep your mind afloat. Discover "Autumn Tree," from the outfit's self-titled 2012 Milo Greene.
Buy: iTunes.com

Genre: Alternative

Artist: Milo Greene

Song: Autumn Tree

Album: Milo Greene
Oliver Nelson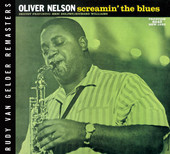 Jazz composer/arranger and saxophonist/clarinetist Oliver Nelson was born in Depression-era St. Louis. Raised in a musical home (brother a saxophonist and sister a vocalist/pianist), the wunderkind made his early fingerprints on the piano at the age of 6 before taking to the saxophone by his tweens. Gigging locally in his teens led to hitting it with the Louis Jordan big band in the early '50s. After serving as a Marine in the Korean War, Nelson went on to study theory and composition. Soon after, he landed in New York, teaming up with Erskin Hawkins and Wild Bill Davis. He became house arranger for the Apollo, with a stint in L.A. alongside Louis Bellson. In 1960, Nelson joined the Quincy Jones camp, touring Stateside and abroad. Nelson released his landmark 1961 The Blues and the Abstract Truth, with his coveted jazz classic "Stolen Moments," a soundmark that set his trajectory to illustrious heights. Collaborations include Cannonball Adderley, Sonny Rollins, Eddie Davis, Johnny Hodges, Wes Montgomery, Buddy Rich, Jimmy Smith, Stanley Turrentine, Billy Taylor, Irene Reid, and Gene Ammons. The maestro produced and arranged for James Brown, Nancy Wilson, The Temptations, Bill Evans, Freddie Hubbard, Thad Jones, Ron Carter, and Diana Ross. Credits include arrangements for Barbier's Last Tango in Paris score, compositions for the film Death of a Gunfighter and TV's Ironside, Night Gallery, Columbo, The Six Million Dollar Man, and The Bionic Woman. In 1975, the extremely productive and dedicated virtuoso perished from a heart attack at 43. Revisit Oliver Nelson's elegant and timeless "March On, March On," from the 1960 Rudy Van Gelder Remasters: Screamin' the Blues collection.
Buy: iTunes.com

Genre: Jazz

Artist: Oliver Nelson

Song: March On, March On

Album: Rudy Van Gelder Remasters: Screamin' the Blues