Boris Vian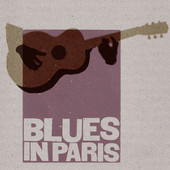 Parisian postwar Renaissance novelist/performer/musician Boris Vian was born in 1920, one of four children, into an inspired household. During boyhood in suburban Ville-d'Avray, Boris was shadowed with fragile health (rheumatic fever, typhoid, and cardiac issues) and reared largely on home studies. As a result of his sedentary youth, he found his voice in literature and music, becoming a regular among the zazous (young jazz fans) aligning with Hot Club de France in Paris and taking up the trumpet. In 1939, Vian had the privilege of assisting Duke Ellington to arrange a return concert. Unable to serve in WWII, he relocated to southwest France to attend university, earning an engineering degree, while playing in Claude Abbadie's jazz orchestra with his brothers Lélio and Alain. By the early '40s, Vian, a published poet and music critic and a staple on the St. Germain-de-Prés intellectual set, took up novel writing, later running with the clique of Jean-Paul Sartre and Albert Camus. Commercial success eluded him until 1947, when he published J'irai Cracher Sur Vos Tombes (I Spit on Your Grave), the start of a bestselling crime-fiction series. In the mid-'50s, Vian toured as a singer/songwriter, wrote for the screen, found talent for three record labels, and acted in film, including Roger Vadim's Les Liaisons Dangereuses (1959). Collaborations include Elia Kazan, Jeanne Moreau, Alain Goraguer, Michel Legrand, Marguerite Monnot, and Henri Salvador. The genius's credits include seven plays, a host of albums, and notably his anti-war anthem "Le Déserteur." In 1959, minutes into the screening of the film adaptation of his book J'irai Cracher Sur Vos Tombes, Vian expressed audible disdain, buckled in his seat, and succumbed to a fatal heart attack. Remember Boris Vian with "Tin Roof Blues," from the 2010 collection Blues in Paris.
Buy: iTunes.com

Genre: Jazz/Blues

Artist: Boris Vian

Song: Tin Roof Blues

Album: Blues in Paris
Gram Rabbit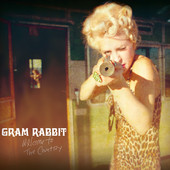 Joshua Tree/Mojave Desert rock quartette Gram Rabbit comprises Jesika von Rabbit (vocals, keys), Todd Rutherford (vocals, bass, synth), Ethan Allen (guitar, vocals, synth), and Jason Gilbert (drums). Former members include Todd's brother Eric Rutherford (guitar), Travis Cline (synth), and Brian MacLeod (drums). Gram Rabbit was seeded in the early aughts and has since grown six releases to date. Collaborations/shared stages include Camper Van Beethoven, The Grundelinas, Le Tigre, Maximo Park, The Raveonettes, The Handsome Family, The Lovemakers, Electrolane, The 88, John Doe, and The English Beat. Gram Rabbit's tracks have graced TV's CSI, Life, The Real World, Sons of Anarchy, Crash, and Ten Things I Hate About You. Highlights include ad campaigns for Kyocera and Fruit of the Loom, films War Inc., Interview, and Crazy, Stupid, Love, as well as Coachella, SXSW, and London's Wireless Festival. Their sound makes you feel like playing hooky from your life. Get started with "Rider on a White Horse," from Gram Rabbit's 2012 Welcome to the Country.
Buy: iTunes.com

Genre: "Desert-Space-Rocktronica"

Artist: Gram Rabbit

Song: Rider on a White Horse

Album: Welcome to the Country
Dorothy Carless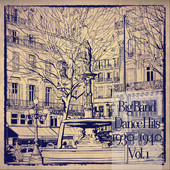 British chanteuse, pianist, and comedienne Dorothy Carless was born in 1921 in Hastings, England, the eldest of three singing sisters (Carole and Pearl Carr). Dorothy made her early bones with The Ray Noble Orchestra, recording as a tween, then won a crooning contest and toured the provinces. She later landed spots with the Cavendish Three and Ambrose & His Orchestra and eventually joined Geraldo & His Orchestra, where she cut over 50 sides. During wartime, she toured devotedly to entertain the troops and broadcast on armed forces radio. A brief stint Stateside followed the war, then a triumphant return to British radio. By the mid-'50s, she settled in Southern California for good. Collaborations include Dick Haymes, Harry Roy & His Orchestra, Billy Mayerl, Ronald Shiner, Gus Deloof, Cyril Ornadel, Johnny Kluger, and George Shearing. Carless's credits include the 1942 film Appearances Are Deceptive, TV's Pennies From Heaven and Looks Familiar, and documentary The 20th Century: A Moving Visual History. Carless passed away in 2012. Rediscover the songbird's refined trove with "(You Came Along From) Out of Nowhere," from Dorothy Carless & The Squadronaires Dance Orchestra's The Big Band Dance Hits: 1930-1940, Vol. 1 (Remastered).
Buy: iTunes.com

Genre: Jazz

Artist: Dorothy Carless

Song: (You Came Along From) Out of Nowhere

Album: The Big Band Dance Hits: 1930-1940, Vol. 1 (Remastered)
The Easybeats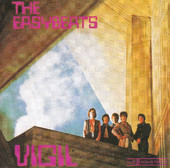 Sydney-based rock fivesome The Easybeats were founded in 1964. The British Invasion-era collective comprises London-born frontman Stevie Wright, Glasgow-native guitarist George Young (older brother of AC/DC's Angus and Malcolm), Liverpudlian drummer Gordon "Snowy" Fleet, and Netherlands expats guitarist Harry Vanda and bassist Dick Diamonde. (Tony Cahill replaced Fleet in 1967.) By 1965, the band started their ascent with a series of chart-topping hits. A year later, The Easybeats stepped into Abbey Road Studios with legendary producer Shel Talmy (The Who, The Kinks), resulting in their global hit "Friday on My Mind" and a Gold Disc award. David Bowie and also the band London later covered the title, with additional compositions to be graced by Paul Revere & The Raiders, INXS, Jimmy Barnes, The Bay City Rollers, and Grace Jones. The group disbanded in 1969. The songwriting team of Vanda and Young went on to produce AC/DC, John Paul Young ("Love Is in the Air"), and Flash and the Pan. Collaborations/shared stages include The Rolling Stones, Glyn Johns, The Four Tops, Cliff Bennett & The Rebel Rousers, Nicky Hopkins, Freddie Smith, Gene Pitney, and The Buckinghams. Revisit The Easybeats with "Good Times," from their 1968 Vigil. Do play it loud.
Buy: iTunes.com

Genre: Rock

Artist: The Easybeats

Song: Good Times

Album: Vigil
He's My Brother She's My Sister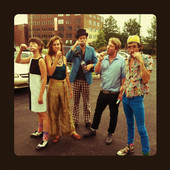 Los Angeles-based alt-folk tap-dancing quintette He's My Brother She's My Sister was founded in the late aughts by way of New York City. The ten hands comprise siblings Rob (vocals, guitars) and Rachel (vocals, percussion) Kolar, with Lauren Brown (tap-dancing, drums), Oliver "Oliwa" Newell (upright bass), and Aaron Robinson (guitars) rounding out the lineup. Cellist Satya Bhabha also graces the notes. Shared stages include Neko Case, The Knitters, The Growlers, Local Natives, and Charles Bradley. The incessantly touring minstrels make sound move. So if you're into being happy, download "The Same Old Ground," from He's My Brother She's My Sister's 2012 Nobody Dances in This Town.
Buy: iTunes.com

Genre: Rock

Artist: He's My Brother She's My Sister

Song: The Same Old Ground

Album: Nobody Dances in This Town
The Middle East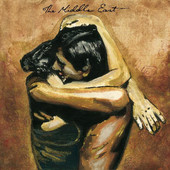 The Middle East indie-rock outfit was founded in 2005, broke up in 2008, got back together in 2009, and broke up again, making their final curtain call in 2011. The Queensland set was captained by singer/songwriter/multi-instrumentalists Rohin Jones and Jordan Ireland. The cast enlisted the various talents of Bree Tranter, Mark Myers, Jack Saltmiras, Mike Haydon, Tim Barwise, Javed Sterritt, and family members Joseph Ireland and Jarrad Jones throughout its tenure. The ensemble's issued five releases to date. Shared stages include Grizzly Bear, Doves, and Mumford & Sons. Highlights include the Triple J 2009 "Unearthed" Award and featured tracks for films It's Kind of a Funny Story and Crazy, Stupid, Love. Compliment your digital library with "Beleriand," from The Middle East's 2009 The Recordings of the Middle East-EP. It's all kinds of beautiful.
Buy: iTunes.com

Genre: Alternative

Artist: The Middle East

Song: Beleriand

Album: The Recordings of the Middle East-EP