Chris Bell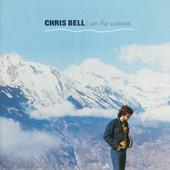 Songwriter/singer Chris Bell was born in Memphis just before the Elvis invasion. As a tween, he caught the rock-'n'-roll bug, becoming a local-scene stalwart. Bell's dedication landed him a chair in the Jynx as guitarist. Soon after, he joined Big Star (subject of the 2013 documentary Nothing Can Hurt Me) with Alex Chilton, co-penning most of the band's hits. Bell exited Big Star in 1972 for a solo career, during which he produced a spectral body of work, only to never see his success realized, as he tragically perished in a car wreck in 1978 at the age of 27. The Flaming Lips and This Mortal Coil have graced his titles. Remember Chris Bell with "I Am the Cosmos," from his posthumously released collection I Am the Cosmos. Get full album.
Buy: iTunes.com

Genre: Rock

Artist: Chris Bell

Song: I Am the Cosmos

Album: I Am the Cosmos
Maria Creuza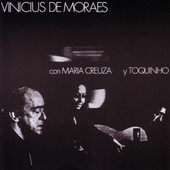 Brazilian singer/percussionist Maria Creuza was born in Esplanada, Bahia, in 1944. Coming into fashion in the '60s and '70s, her swinging bossa beat took Japan, France, and her homeland by storm. Collaborations include Antônio Carlos Pinto, Toquinho, Antônio Carlos Jobim, and Dori Caymmi. Accolades include best song interpretation at the 1969 University Festival in Rio and best song runner-up at the II World Festival of Popular Music in Tokyo in 1972. Creuza's sound has influenced many of today's pop plenipotentiaries, and she continues to perform in Brazil and Europe. Catch her ever-elegant duet with Vinicius de Moraes, "Canto de Ossanha," from their 1970 release Vinicius de Moraes.
Buy: iTunes.com

Genre: Brazilian Pop/World

Artist: Maria Creuza

Song: Canto de Ossanha

Album: Vinicius de Moraes
Marc Neikrug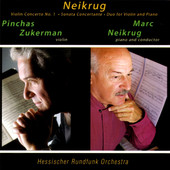 Classical maestro

,

pianist, and conductor Marc Neikrug, a fourth-generation musician, was born in New York City to cellist parents. Neikrug is the only American composer to be commissioned by the Deutsche Oper Berlin (Los Alamos), and his opera Through Roses is an acclaimed study of the Holocaust. Neikrug has had four major works performed by the New York Philharmonic, including his second symphony conducted by Alan Gilbert. His works have been performed by the Los Angeles Philharmonic, BBC Symphony, and Cleveland Orchestra. Collaborations include Zubin Mehta, Loren Maazel, Jaqueline Du Pre, Lynn Harrell, Chick Corea, and David Zinman. Highlights include three ASCAP awards, a Golden Bear, and the Charlie Rose show. In his 17th season leading the Santa Fe Chamber Music Festival, Neikrug has added a symposium "Music, the Brain, Medicine, and Wellness" and most recently recorded an eight-part CD series based on Native American ritual titled Healing Ceremony, graced by Susan Graham and the New Mexico Symphony, commissioned for the dedication of the University of New Mexico Cancer Center. With over 30 releases to collect, rediscover "Duo for Violin and Piano: Senza Misura," from the 2007 collection Neikrug, featuring the Hessischer Rundfunk Orchestra and Pinchas Zukerman.
Buy: iTunes.com

Genre: Classical

Artist: Marc Neikrug

Song: Due for Violin and Piano: Senza Misura

Album: Neikrug
Bulgarian State Radio & Television Female Vocal Choir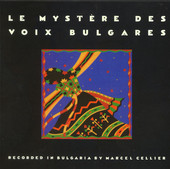 Bulgarian State Radio & Television Female Vocal Choir (a.k.a. Bulgarian State Female Vocal Choir) is a transcendent troupe of celestial voices. The sound is nothing less than mystical. Founded in the age of Stalin, the choir's mission was to elevate the legacy of Bulgarian folk music and its rich Ottoman/Byzantine imperial heritages. Their first album, the brainchild of producer Marcel Cellier, was released in 1975, at the height of the Cold War. Then in 1989, as communism fell, the ensemble won a Grammy for best folk album. Bulgarian State Female Vocal Choir has even collaborated with English nightingale Kate Bush. The title "Kalimankou Denkou" (The Evening Gathering), from the 1989 album Le Mystère Des Voix Bulgares, lives in the upper stratosphere of brilliant.
Buy: iTunes.com

Genre: Vocal

Artist: Bulgarian State Radio & Television Female Vocal Choir

Song: Kalimankou Denkou (The Evening Gathering)

Album: Le Mystère Des Voix Bulgares
Dirty Projectors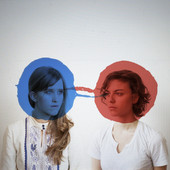 Brooklyn-based experimental art-rock unit Dirty Projectors, founded in the early aughts, is headed by musical director Dave Longstreth. The ensemble exists as an ever-evolving carousel of musical muses, and has collaborated with Björk and David Byrne. Current lineup includes Amber Coffman (vocals, guitar), Haley Dekle (vocals), Nat Baldwin (bass), Olga Bell (vocals, keyboards), and Michael Johnson (drums). Dirty Projectors' ear-magnet way is high on imagination and morphing melodies. With a dozen-plus releases, start with "The Bride," from their 2009 album Bitte Orca.
Buy: iTunes.com

Genre: Alternative

Artist: Dirty Projectors

Song: The Bride

Album: Bitte Orca
Jack Nitzsche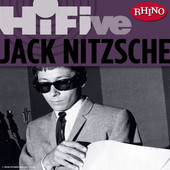 Illustrious composer, songwriter, producer, pianist, and arranger Jack Nitzsche was born in Chicago in 1937. Nitzsche began his professional career working as Sonny Bono's copyist. As protégé of Phil Spector, he was integral to the creation of the legendary "Wall of Sound." Famous for his work with Neil Young, his credits include The Rolling Stones, The Monkees, and The Ronettes. The soundsmith contributed music to William Friedkin's The Exorcist. In 1975, Nitzsche received an Academy Award nomination for his score of One Flew Over The Cuckoo's Nest, and won the best-song Oscar for "Up Where We Belong," from the 1982 film An Officer and a Gentleman. Nitzsche's 1963 instrumental hit "The Lonely Surfer" from the Rhino Hi-Five: Jack Nitzsche-EP is a milestone of Top 40 history.
Buy: iTunes.com

Genre: Rock/Instrumental

Artist: Jack Nitzsche

Song: The Lonely Surfer

Album: Rhino Hi-Five: Jack Nitzsche-EP
Illinois Jacquet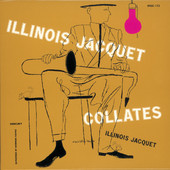 Composer and master of sax Illinois Jacquet was born Jean-Baptiste Jacquet in Broussard, Louisiana, one of six children of Sioux and French-Creole descent, at the genesis of the Jazz Age. Son of a railroad worker and part-time musician, young Jean learned tap dancing and drums, and ultimately found his true calling in the saxophone. After high school, Jacquet made his way to California and became a protégé of Lionel Hampton. Throughout the '40s and '50s, Jacquet cut over 300 sides. Collaborations include Louis Armstrong, Nat King Cole, Dizzy Gillespie, Charlie Parker, Jo Jones, Buddy Rich, Ella Fitzgerald, Miles Davis, Gene Krupa, Cab Calloway, and Count Basie. Credits include appearances in the Oscar-nominated short film Jammin' the Blues with Billie Holiday and Lester Young, and presidential moments with Bill Clinton, Jimmy Carter, and Ronald Reagan. The maestro passed away in 2004 in New York City. Remember him with "Wrap Your Troubles in Dreams," from his 1951 release Collates.
Buy: iTunes.com

Genre: Jazz

Artist: Illinois Jacquet

Song: Wrap Your Troubles in Dreams

Album: Collates
Benji Hughes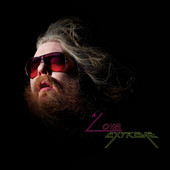 Artist, musician, and singer/songwriter Benji Hughes hails from Charlotte, North Carolina. With a voice buttered in vulnerability, he sings of unrequited love and romantic longing, layered with a sparkling sense of wit. The multi-talent debuted in the late aughts with a well-crafted, carnivalesque 25-song extravaganza, A Love Extreme, recorded in L.A.'s boho enclave Silverlake and co-produced by Hughes and Keefus Ciancia. He has since enjoyed featured tracks on TV's Beverly Hills 90210, Chuck, How I Met Your Mother, and Eastbound & Down. Download "Tight Tee Shirt"--a window into Hughes' quick and wry mind.
Buy: iTunes.com

Genre: Alternative

Artist: Benji Hughes

Song: Tight Tee Shirt

Album: A Love Extreme
Chakachas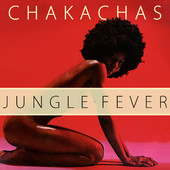 Latin soul-funk outfit Chakachas was founded in the late '50s in Belgium. The lineup comprises pianist Nico Gomez, percussionist/arranger Gaston Bogaert, vocalist Kari Kenton (Tito Puente's widow), saxophonist Vic Ingeveldt, trumpeter Charlie Lots, pianist Christian Marc, vocalist/guitarist Henri Breyre, and bassist Bill Raymond. After reaching No. 1 on the Belgian hot list in 1958, the ensemble jumped the channel to the U.K., charting in the early '60s. Crossing over the big pond in the '70s, Chakachas became a disco smash in the U.S. Featured tracks in the 1997 film Boogie Nights returned their work to dance floors worldwide. Rediscover the top-10 hit "Jungle Fever (Original Version)," from Chakachas' 1972 release Jungle Fever--an ageless classic.
Buy: iTunes.com

Genre: Pop

Artist: Chakachas

Song: Jungle Fever (Original Version)

Album: Jungle Fever
Eddie Condon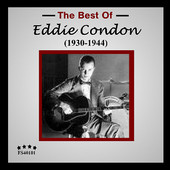 Dixieland bandleader Eddie Condon was born in Indiana in 1905. By the age of 17, the multi-instrumentalist (banjo, guitar, ukulele, piano) went pro. Nearing the close of the Roaring '20s, Condon landed on New York's music scene, by way of his early beginnings in Chicago. After becoming a staple at the legendary jazz hall Nick's, he hit his stride, cutting wax and making a name for himself. By the mid-'40s, Condon opened his eponymous Greenwich Village jazz hub, which remained a happening scene for two-plus decades. Collaborations include Bix Beiderbecke, Fats Waller, Louis Armstrong, and Red Nichols. With a treasure trove of recordings to collect, revisit this jazz icon with "Nobody Knows You When You're Down and Out," from his live-recording set The Best of Eddie Condon (1930-1944) [Live].
Buy: iTunes.com

Genre: Dixieland

Artist: Eddie Condon

Song: Nobody Knows You When You're Down and Out

Album: The Best of Eddie Condon (1930-1944) [Live]