Pop Levi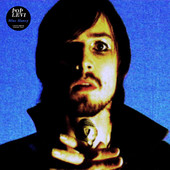 English rocker Pop Levi (a.k.a. Jonathan James Mark Levi) was born in Surrey in 1977. By his 20s, Levi moved to Liverpool, formed his first band, and supported himself with odd jobs, before making a career in L.A. and Europe. His whip smart and elegant sense of humor, self, and sound has opened the gate to his unappologetic 10-plus projects to date. Levi has collaborated with N.W.A's Arabian Prince, the model Bunny Holiday, Ladytron, Marius Simonsen, and Luke Muscatelli, among many others. Get some "Blue Honey," from Pop Levi's 2006 old-time rock 'n' roll Blue Honey-EP. It's all fun.
Buy: iTunes.com

Genre: Rock

Artist: Pop Levi

Song: Blue Honey

Album: Blue Honey-EP
Super Furry Animals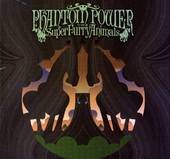 Super Furry Animals are an intensely creative five-piece experimental pop-rock band founded in Cardiff, Wales, in 1993. The lineup includes Gruff Rhys (lead vocals, guitar), Guto Pryce (bass), Cian Ciarán (keyboards, electronics), Huw "Bunf" Bunford (guitar, vocals), and Dafydd Ieuan (drums). Super Furry Animals command a depth and imagination amidst their ever-creative soundscapes. After the release of their ninth album (with Nick McCarthy of Franz Ferdinand guest-starring), the group went on hiatus. Revisit their lush and graceful "Sex, War & Robots," from the 2003 release Phantom Power. Turn it up!
Buy: iTunes.com

Genre: Alternative

Artist: Super Furry Animals

Song: Sex, War & Robots

Album: Phantom Power
The Coasters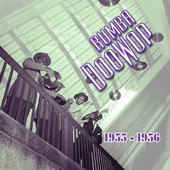 American R&B quintette The Coasters were born in Los Angeles out of doo-wop ensemble The Robins in the mid-'50s. Founding members comprise Billy Guy, Bobby Nunn, Carl Gardner, Leon Hughes, and Adolph Jacobs. The Leiber & Stoller-penned "Down in Mexico" was to be their first hit in 1956. From there, the Coasters' trajectory was set, smashing with a 45 double-side of "Young Blood" and "Searchin," followed by "Charlie Brown" and Yakety Yak," to name a few. The Coasters went on to issue scores of records throughout their five-plus decades of music-making, and were the first group inducted into the Rock and Roll Hall of Fame in 1987. Remember their beginnings with "Down in Mexico," from Rumba DooWop, Vol. 2 (1955-1956).
Buy: iTunes.com

Genre: R&B/Soul

Artist: The Coasters

Song: Down in Mexico

Album: Rumba DooWop, Vol. 2 (1955-1956)
Kurtis Blow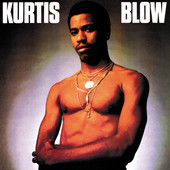 Artist, MC, and producer Kurtis Blow was born Curtis Walker on August 9, 1959, in Harlem, New York. Kurtis Blow blazed the trail for many rap artists including Grandmaster Flash and Run-D.M.C. Walker started out as a break-dancer, became a DJ, and then the notorious MC Kurtis Blow. At the age of 20, the trailblazer became the first rapper to be signed by a major label. His 1979 single "Christmas Rappin" sold over 400,000 copies. Collaborations include The Fat Boys, Run-D.M.C., Russell Simmons, Wyclef Jean, and Bride Dressed in Black. Blow, who has worked with Sirius Satellite Radio on old-school station Backspin 43, is founder of the Hip-Hop Church and became a minister in 2009. His breakthrough track "The Breaks," from the 1980 album Kurtis Blow, was the first rap single to go gold; remember it and play it loud!
Buy: iTunes.com

Genre: Hip-Hop/Rap

Artist: Kurtis Blow

Song: The Breaks

Album: Kurtis Blow
Tortoise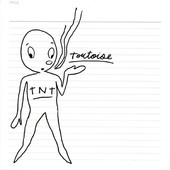 Chicago-based experimental instrumental band Tortoise was founded in 1990 by Doug McCombs (bass, six-string bass, lap steel), Johnny "Machine" Herndon (drums, percussion, vibraphone, xylophone, keyboards, drum programming), John McEntire (guitar, drums, percussion, EML 101, marimba, drum programming, melodica, etc.), and Bundy K. Brown (bass guitar). By the late '90s, when the iconic "post-rock" group released their third studio album TNT, Dan Bitney (drums, hand percussion, guitar, keyboards, drum programming), Jeff Parker (guitar, vibes, keyboards), and Dave Pajo (bass, guitar) had joined up, with Brown exiting. Collaborations include Bonnie "Prince" Billy, Beck, Thurston Moore, Paul Duncan, and director Eduardo Sánchez (Lovely Molly). Tortoise's sound leaves an alternatingly saturnine and joyful aftertaste. With more than a dozen releases to collect, rewind with "Ten-Day Interval," from their 1998

TNT,

an exquisite transmission.
Buy: iTunes.com

Genre: Alternative

Artist: Tortoise

Song: Ten-Day Interval

Album: TNT
Koko Taylor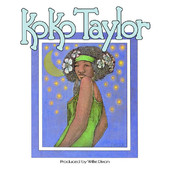 Grammy-winning "Queen of the Blues" Cora Walton (a.k.a. Koko Taylor) was born in 1928 in a small town near Memphis, Tennessee. Koko and her five brothers and sisters grew up poor on a sharecropper's farm. As a child, Koko developed a deep love of gospel, blues, and chocolate (hence her nickname). By the age of 11, Koko and her siblings were orphaned. After marrying, she held a variety of jobs, but would sit in with Chicago blues acts until the early '60s, when Willie Dixon recognized her greatness, and she found her calling. With a career spanning five decades, Taylor has collaborated with Junior Wells, Muddy Waters, Robert Plant, Howlin' Wolf, B.B. King, and Buddy Guy, to name a few. Her voice is a monument. The 1966 Willie Dixon-produced "Wang Dang Doodle (Single)," from Koko Taylor (Remastered Bonus Tracks), is a serious must-have.
Buy: iTunes.com

Genre: Blues

Artist: Koko Taylor

Song: Wang Dang Doodle (Single)

Album: Koko Taylor (Remastered Bonus Tracks)