The Velvet Underground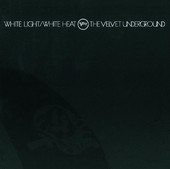 The Velvet Underground was a revolution and a rock band, founded by the late poet/pianist/guitarist Lou Reed and Welsh violist/composer John Cale in mid-'60s New York City. Doing residency at Cafe Bizarre in Greenwich Village, the band met pop artist Andy Warhol, who invited them to perform at his "Up-Tight" Film-Makers' Cinematheque series in February 1966. That led to the fateful introduction to chanteuse/model Nico, soon after drummer Maureen Tucker joined the outfit. The Velvet Underground's brutally urbane sound has landmarked the genre and continues to define the edge. The rock royals' catalog includes scores of greatness to collect. Download the sonically addictive "The Gift," from The Velvet Underground's 1968 White Light/White Heat.
Buy: iTunes.com

Genre: Rock

Artist: The Velvet Underground

Song: The Gift

Album: White Light/White Heat
Gertrude Saunders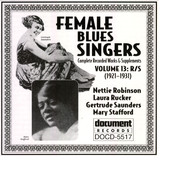 Blues singer and actress Gertrude Saunders was born in North Carolina in 1903. She came up in the Roaring '20s blues-jazz era, where the competition among divas was fierce. Saunders and her blazing charm made her early footprints on Broadway in Liza, Sissle, Shuffle Along (alongside Josephine Baker), and Irvin C. Miller's Red Hot Mama review. The beauty's romantic alliance with Bessie Smith's husband, producer Jack Gee, caused an inferno of anguish in Smith, as Gee siphoned off his wife's coin into Saunders' career, which flowered in prewar times. Film appearances by Saunders include Sepia Cinderella, Big Timers, and The Toy Wife. She passed away in 1987. Discover the belle with "You Can't Have It Unless I Give It to You," from the Document Records collection Female Blues Singers Vol. 13: R/S (1921-1931).
Buy: iTunes.com

Genre: Blues

Artist: Gertrude Saunders

Song: You Can't Have It Unless I Give It to You

Album: Female Blues Singers Vol. 13: R/S (1921-1931)
The Jam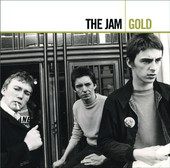 Influential Brit mod-punk pack The Jam was founded in Surrey in the early '70s by Paul Weller (guitar), Bruce Foxton (bass), and Rick Buckler (drums), with guitarist Steve Brookes rounding out its freshman lineup. In 1977, the rising tide of punk/pop buoyed Weller & Co. to U.K. pop stardom, leading to a handful-plus of full lengths and more than a dozen top-charting singles. By the early '80s, Weller moved on to The Style Council and then went solo towards decade's end. Foxton joined Still Little Fingers from 1990 till the mid-aughts and collaborated with Buckler in recent years, as well as with Weller in 2012. Return to 1983 with "Shopping," from The Jam: Gold.
Buy: iTunes.com

Genre: Punk/Rock

Artist: The Jam

Song: Shopping

Album: The Jam: Gold
Sidney Bechet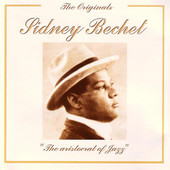 Jazz marvel Sidney Bechet was born in 1897 in New Orleans, the son of a shoemaker. Sidney discovered music at age 8, and his genius made its trajectory to clarinet and saxophone. By Bechet's late teens, he set off to Chicago with Clarence Williams, then London with Will Marion Cook's Southern Syncopated Orchestra. While overseas, Bechet garnered the attention of Swiss conductor Ernest Ansermet, ultimately landing much of his work in Paris and London. In the '30s, Bechet founded The New Orleans Feetwarmers with trumpeter Tommy Ladnier. During the '40s, he landed in NYC, and by the '50s, he moved to France for good and racked up international hits. Collaborations include King Oliver, Louis Armstrong, Duke Ellington, Josephine Baker, Noble Sissle, and Bob Wilber. The virtuoso passed away in 1959. With a bevy of classics to collect, remember Sidney Bechet's 1947 "Love for Sale," from The Aristocrat of Jazz: Sidney Bechet.
Buy: iTunes.com

Genre: Jazz

Artist: Sidney Bechet

Song: Love for Sale

Album: The Originals-The Aristocrat of Jazz: Sidney Bechet
Middle Class Rut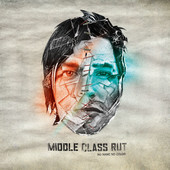 Middle Class Rut is the swaggering Sacramento-based rock duo comprised of vocalists Zack Lopez (guitar) and Sean Stockham (drums). As teenage co-founders of Leisure, Stockham and Lopez inked their freshman deal with DreamWorks at the hit of the aughts. By 2006, they refreshed as Middle Class Rut and toured the globe. Shared stages include Panic! at the Disco, Weezer, Linkin Park, Chevelle, Janus, My Chemical Romance, Social Distortion, and Alice in Chains. Middle Class Rut offers up a high-octane oeuvre to date. Get "One Debt Away," from their 2010 project No Name No Color (Deluxe Edition). Play it loud!
Buy: iTunes.com

Genre: Rock

Artist: Middle Class Rut

Song: Cornbread
Album: No Name No Color (Deluxe Edition)
Hank Williams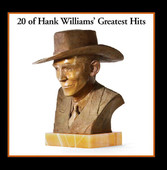 American paramount country crooner Hank Williams was born Hiram King Williams in Alabama in 1923, one of two surviving children to a rail engineer/WWI vet and a boardinghouse landlady. A childhood burdened with spina bifida was the likely catalyst for his self-taught genius, marking his way under the wing of blues busker Rufus Payne. The untouchable icon of country music made his professional bones in his mid-teens at WSFA radio, and by the late '30s he founded The Drifting Cowboys. In the early '40s, Hank was a standing-room-only draw on the local circuit. Music impresarios Roy Acuff and Fred Rose took to Williams and seasoned him for the attentions of MGM Records. Soon after, in 1947, he had his first chart-topping hit, "Move It On Over." The Louisiana Hayride Radio Show and scores of hits followed, including legendary titles "A Long Gone Daddy," "Mansion on the Hill," "Cold Cold Heart," and No. 1 "Love Sick Blues," opening the gate for his run at the Grand Ole Opry. Years of hard living took his life at the unsettling age of 29. Williams' body was found in the back of his Cadillac en route to a show in Virginia. Posthumous credits include several hits and inductions into the Grammy Hall of Fame, the Rock and Roll Hall of Fame, and the Country Music Hall of Fame, as well as a Pulitzer Special Citation. The Williams trove is nonpareil. Revisit "Window Shopping," from 20 of Hank Williams' Greatest Hits.
Buy: iTunes.com

Genre: Country

Artist: Hank Williams

Song: Window Shopping

Album: 20 of Hank Williams' Greatest Hits