Porter Wagoner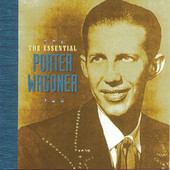 Country-gospel showman Porter Wagoner was born in central Missouri in 1927. By his early 20s, Wagoner was doing radio spots, and soon after he signed with RCA Records, netting several country chart toppers. A soldier of the Grand Ole Opry since 1957, Wagoner also made a name for himself on television by the '60s as host of

The

Porter Wagoner Show.

The broadcast became a 21-year outpost for rising talent. Collaborations include Clint Eastwood, Pam Gadd, Tammy Wynette, Red Sovine, and George Jones. Accolades include induction into the Country Music Hall of Fame in 2002, four Grammy Awards, and three CMAs. With decades of classics to collect, get the 1956 title "A Satisfied Mind," from The Essential Porter Wagoner.
Buy: iTunes.com

Genre: Country

Artist: Porter Wagoner

Song: A Satisfied Mind

Album: The Essential Porter Wagoner
Bruno Maderna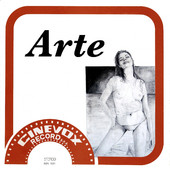 Avant-electro composer/conductor Bruno Maderna was an illustrious 20th-century soundmaker. Born in Venice in 1920, Brunetto the wunderkind took to the violin by the age of 4, segueing into conducting during boyhood with performances at the legendary La Scala as a tween. On Fascist orders, he toured Europe as an example of nationalism. Maderna went on to attend Milan's Verdi Conservatory, Rome's Conservatorio di Musica Santa Cecilia, as well as the Venice Conservatory. After WWII, he made his bones with the Internationale Ferienkurse für Neue Musik, a think-tank of modern music. By the mid-'50s, Maderna and colleague Luciano Berio co-founded Studio di Fonologia Musicale in Milan and RAI's Incontri Musicali. He was later chief conductor of the RAI in Milan. Credits include Public Opinion, Death Laid an Egg, Noi Cannibali, The Temptress, and 2001: A Space Odyssey. Collaborations include Luigi Nono, Pierre Boulez. Gian Francesco, and the BBC Symphony Orchestra. The maestro passed away in 1973. Visit this modernist's pool of sonics with "Reflection in the Night," from the 2010 collection Arte.
Buy: iTunes.com

Genre: Avant-Electronic

Artist: Bruno Maderna

Song: Reflection in the Night

Album: Arte
Bo Carter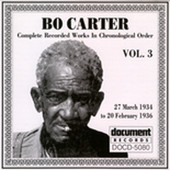 Delta bluesman and picker Bo Carter was born Armenter Chatmon in 1892 on a Mississippi plantation. He was raised in a musical home, his father a fiddler, mother a singer/guitarist, with brothers Sam (bass), Lonnie (fiddle), and Harry (piano) filing out the lineup. Bo later became the leader of legendary blues outfit The Mississippi Sheiks, which included his brothers and vocalist/guitarist Walter Vinson. Carter's tracking debut in 1928 supporting Alec Johnson elevated his in-demand reputation during the 1930s, leading to a solo career marking over 100-plus recordings. Best known for his suggestive titles "Banana in Your Fruit Basket," "Pin in Your Cushion," and "Your Biscuits Are Big Enough for Me," Carter showcased his earnest gifts in blues classic "Corrine Corrina." By 1935, he became visually impaired but continued to play music as well as farm for the rest of his life. Affiliations include stints with Charlie McCoy and His Mississippi Hot Footers and The Mississippi Blacksnakes. Carter succumbed to a stroke in 1964. Listen to the ribald classic "Please Warm My Weiner," from the Bo Carter Vol. 3 (1934-1936) collection.
Buy: iTunes.com

Genre: Blues

Artist: Bo Carter

Song: Please Warm My Weiner

Album: Bo Carter Vol. 3 (1934-1936)
Louie Austen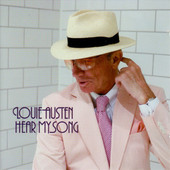 Lounge magnetar Louie Austen was born Alois Luef in Vienna soon after the curtain closed on WWII. Austen, classically trained, served as a jazz crooner on the cabaret scene for decades before making his mark in electronic music. In 1998, he was discovered by composer/producer Mario Neugebauer, and at the hit of Y2K issued his debut with Neugebauer at the helm. Austen entered the international spotlight with a flambeur cameo in the 2007 Oscar-winner

The Counterfeiters

, and continues to amass a bounty of work counting over 20 releases to date. Collaborations/shared stages include Peaches, Gonzalez, Joyce Muniz, Gunne, Patrick Pulsinger, Phonique, and Melnyk. The feisty sophisticate constantly tours the world. Discover "One Night in Rio," from his 2006 project

Hear My Song.
Buy: iTunes.com

Genre: Dance

Artist: Louie Austen

Song: One Night in Rio

Album: Hear My Song
City and Colour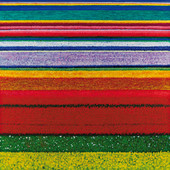 City and Colour, founded in the early aughts, is the brainchild and nom de plume of Canadian soundscapist/multi-instrumentalist Dallas Green (Alexisfire). Among the rotating cast are guitarists Dante Schwebel and Daniel Romano, drummers Dylan Green and Doug MacGregor, bassists Jack Lawrence and Scott Remila, and keyboardist Matt Kelly. Collaborations include Ron Sexsmith, Spencer Burton (Attack in Black), and the late producer Dan Achen. Accolades include a 2009 Juno Award for Songwriter of the Year. With over a dozen releases to date, grab ahold of "We Found Each Other in the Dark," from City and Colour's 2011 gem

Little Hell,

produced by Alex Newport (Death Cab For Cutie). A satisfying fix of melody and sweetness.
Buy: iTunes.com

Genre: Alternative

Artist: City and Colour

Song: We Found Each Other in the Dark

Album: Little Hell
Bombino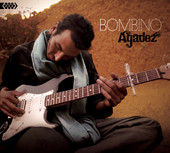 Singer/songwriter/guitarist Bombino (a.k.a. Goumar Almoctar) was born in Niger at the hit of the '80s. Cut from Tuareg cloth (a nomadic people), the desert-dweller was raised amidst uprisings and suppressions. His family fled to Algeria, then Burkina Faso, in his tweens, where he picked up guitar, a symbol of Tuareg freedom. Upon returning to Niger in 1993, young Goumar held fast to his dream, recording with his band Tidawt. Soon after releasing his solo debut in 2004, he found himself in the company of Keith Richards and Charlie Watts for a remake of "Hey Negrita." By the late aughts, guitar was banned in Niger and unrest led to the execution of two of his bandmates, sending Bombino into self-imposed exile. By 2010, the sand had settled in peace and Bombino returned home, welcomed back by the local sultan, and has since recorded with Dan Auerbach (The Black Keys) and toured the States. Discover "Assalam Felawan (Peace to You)," from Bombino's 2011 Agadez.
Buy: iTunes.com

Genre: World

Artist: Bombino

Song: Assalam Felawan (Peace to You)

Album: Agadez