Richard Skelton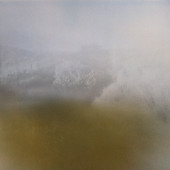 Lancaster, England-born avant-experimental multi-instrumentalist/composer and artist Richard Skelton (aka Heidika, A Broken Consort, Harlassen, Carousell, Riftmusic, and Clouwbeck) makes a purposeful connect between the visual and the sonic. During the mid-aughts, Skelton founded his Sustain-Release label after the passing of his photographer wife, celebrating her legacy in collaboration with his music--complemented by exquisite cover art. Earth, sky, and land have been key instruments to Skelton's hand. In soul and heart, he planted the recordings and poetry back into the earth. At aughts' end, he partnered with poet/musician Autumn Richards on Corbel Stone Press, establishing a porthole for their "landscape-based art and recordings," and most recently released SKURA, a 20-disc retrospective. The two are now married and live on Ireland's west coast. Credits include films Loneliest Planet and Daas plus recordings with Agitated Radio Pilot and Saddleback. Move through Skelton's collective of ever-evolving ambience with "Noon Hill Wood," from his 2010 Landings. See and hear.
Buy: iTunes.com

Genre: Alternative/Experimental

Artist: Richard Skelton

Song: Noon Hill Wood

Album: Landings
Rachel Portman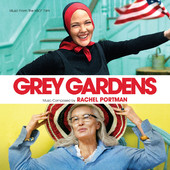 Composer/pianist Rachel Portman was born at the dawn of Generation X in Haslemere, England. By her preteens, she started composing, then furthered her formal training at Oxford. At the close of the '80s, Portman took home the British Film Institute Award for Young Composer of the Year, the Carlton Television Award, and several nominations by the British Academy of Film and Television. Portman's career took on epic proportions in the mid-'90s: She became the first woman to win an Oscar for Best Original Score (Emma), garnered Oscar nominations for Cider House Rules and Chocolat, as well as scooping up BMI's Richard Kirk Award in 2010. Credits include The Duchess, The Manchurian Candidate, The Human Stain, Benny & Joon, The Joy Luck Club, Never Let Me Go, Still Life, and Belle. Catch "Little Edie on Chair," from HBO's Emmy-winning Grey Gardens, and move your way back to this Officer of the Order of the British Empire's vast score of works.
Buy: iTunes.com

Genre: Scores

Artist: Rachel Portman

Song: Little Edie on Chair

Album: Grey Gardens
Junior Wells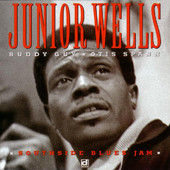 Blues-harp potentate Junior Wells (Amos Wells Blakemore Jr.) was born in Memphis in the early '30s. Tutored by the great Little Junior Parker, young Amos hit the legendary Chicago club scene before he could drive. Wells' devil-may-care swagger set his stage in the early '50s, cutting the first of what would become four-plus decades' worth of vinyl must-haves. Among the genius' collaborations: Muddy Waters, Little Walter, Buddy Guy, Willie Dixon, Rolling Stones, Van Morrison, Otis Spann, and James Brown. This Blues Hall of Famer's accolades include two Grammy nominations and the W.C. Handy Blues Award for Traditional Blues Album. Wells passed away in 1998. Remember him with the 1969 title "I Could Have Had Religion," from the Southside Blues Jam collection.
Buy: iTunes.com

Genre: Blues

Artist: Junior Wells

Song: I Could Have Had Religion

Album: Southside Blues Jam
Smoke Fairies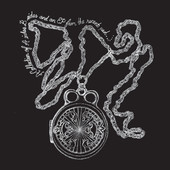 Smoke Fairies are the London-based alternative art duo comprised of Jessica Davies and Katherine Blamire. Founded in the aughts by way of New Orleans, Vancouver, and London, the two have since issued a handful of albums and various releases into the ether. Their phantasmic vocals and arrangements reel you in on their spectral riptide. Collaborations/shared stages include Rasputina, Bryan Ferry, Jack White, Laura Marling, Head, and The Handsome Family. Discover "Living With Ghosts," from Smoke Fairies' 2010 Ghosts (Bonus Track Version), and get full album.
Buy: iTunes.com

Genre: Alternative

Artist: Smoke Fairies

Song: Living With Ghosts

Album: Ghosts (Bonus Track Version)
Bessie Jones (& Group)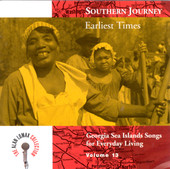 Spiritual singer Bessie Jones was born in Georgia in 1902. Early music memories began with the songs of her grandfather, a former slave. As a young adult, Jones relocated to the Georgia Sea Islands, where slaves from both the Bahamas and the Deep South once took refuge. During the Great Depression, Jones fused her American folk roots with Bahamian sounds and founded the Georgia Sea Island Singers. By the late '50s, music historian Alan Lomax brought Jones to the fore. She went on to record several sides over the years and also published a children's book based on her girlhood. In 1982, Jones was honored with the National Heritage Fellowship from the National Endowment for the Arts. The songbird passed away in 1984. Remember Bessie Jones with "Union," from The Alan Lomax Collection: Southern Journey, Vol. 13-Earliest Times.
Buy: iTunes.com

Genre: Christian & Gospel

Artist: Bessie Jones (& Group)

Song: Union

Album: The Alan Lomax Collection: Southern Journey, Vol. 13-Earliest Times
Mulatu Astatke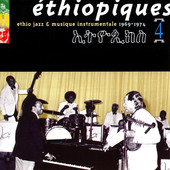 Ethio-jazz composer/arranger and multi-instrumentalist Mulatu Astatke was born in western Ethiopia in 1943. After music studies in London and New York, he attended Boston's Berklee College of Music. Astatke's ever-enduring contribution to the flowering of world music made its early fingerprints in the '70s. Most recently, he held court at Harvard and M.I.T. and was named a Doctor of Music by his alma mater in 2012. Collaborations include Duke Ellington, Jim Jarmusch, the Either/Orchestra, Bennie Maupin, Azar Lawrence, and Phil Ranelin. Discover the haunting swing of Mulatu Astatke's "Mètché Dershé (When Am I Going to Reach There?)," from his 1998 release Éthiopiques, Vol. 4: Ethio Jazz & Musique Instrumentale (1969-1974).
Buy: iTunes.com

Genre: Jazz/World

Artist: Mulatu Astatke

Song: Mètché Dershé (When Am I Going to Reach There?)

Album: Éthiopiques, Vol. 4: Ethio Jazz & Musique Instrumentale (1969-1974)