Terry Reid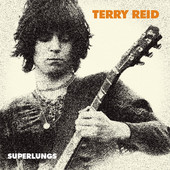 Brit-rock guitarist/vocalist/composer Terry Reid was born in Huntingdon, England, in 1949. He dropped out of school as a tweenager and took music head on. By his mid-teens, Terry made his early pro footsteps as a member of Peter Jay & The Jaywalkers. Soon after, he inked with producer/manager Mickey Most, who captained his debut in 1968. Next up, Jimmy Page asked Reid to join Led Zeppelin, but he was under contract to Most and suggested singer Robert Plant and drummer John Bonham. By the early '70s, Reid hit the West Coast, and has since fingerprinted his greatness on decades of recordings. Shared stages include Cream, The Rolling Stones, Jethro Tull, and Fleetwood Mac. Collaborations comprise rock royal luminaries George Harrison, Ringo Starr, Joe Meek, Graham Nash, The Hollies, Don Henley, Mick Taylor, Jackson Brown, Bonnie Raitt, Trevor Horn, and Shine, among others, with Cheap Trick, Jack White, and Marianne Faithfull covering his titles. Credits include films The Devil's Rejects, Wonderland, Glastonbury Fayre, The Greatest Game Ever Played, and The Summit. Among his trove of releases, revisit his 1969 gem "July," from Superlungs.
Buy: iTunes.com

Genre: Rock

Artist: Terry Reid

Song: July

Album: Superlungs
The Harmonizing Four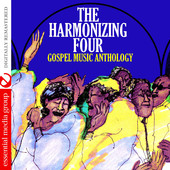 American Gospel quartet The Harmonizing Four was founded in Richmond, Virginia, at the close of the Roaring '20s by Thomas "Goat" Johnson and Levi Handly. In 1943, they cut their full-length debut and went on to record a heap of sides and grace tracks by Sister Rosetta Tharpe. Over their eight-decade tenure, the cast would include Joseph "Gospel Joe" Williams, Lonnie Smith, Tommy Ellison, James Walker, Thomas Johnson, Jimmy Jones, Vance Joyner, and Calvin Meekins. Revisit The Harmonizing Four with "Close to Thee," from their inspired 1959 Gospel Music Anthology (Remastered)--sounds like a panorama into someone else's memory.
Buy: iTunes.com

Genre: Gospel

Artist: The Harmonizing Four

Song: Close to Thee

Album: Gospel Music Anthology (Remastered)
Keite Young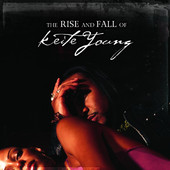 Fort Worth-based soul-stirrer Keite Young was born in the late '70s into a professional musical family (Kirk Franklin & The Family and Wayman Tisdale). Before the age of 10, he started writing songs, and by his late teens, singing became a front foot for Young. Credits include a shining lead-vocal spot in the Kirk Franklin & The Family's track "Let My People Go" for The Prince of Egypt soundtrack (1998) and "Thinkuboutmi" for the Welcome Home, Roscoe Jenkins soundtrack (2008). Download "My Change," from Young's 2007 debut The Rise and Fall of Keite Young.
Buy: iTunes.com

Genre: Soul

Artist: Keite Young

Song: My Change

Album: The Rise and Fall of Keite Young
Paul Desmond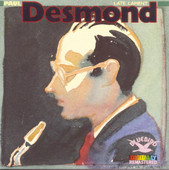 Jazz composer/arranger and alto-sax master Paul Desmond (a.k.a. Paul Emil Breitenfeld) was born in San Francisco in 1924 into a musical family. His father, an organist, played in movie theaters during the silent-film invasion. An interruption of childhood came when Paul's mother suffered a breakdown, pressing his relocation to New York City. Shortly thereafter, he picked up the violin, the clarinet, and then the saxophone. Swept up in the WWII draft, Desmond fortuitously was never called to the frontlines. Career breakthrough came in the late '40s with The Dave Brubeck Octet. Collaborations include Gerry Mulligan, Jim Hall, Ed Bickert, and Chet Baker. Desmond penned the million-selling jazz classic "Take Five," and generously directed his royalties to the American Red Cross. Sadly, the master of cool fell to lung cancer in 1977. Remember him with the 1962 title "Desmond Blue," from the posthumous collection Late Lament.
Buy: iTunes.com

Genre: Jazz

Artist: Paul Desmond

Song: Desmond Blue

Album: Late Lament
Hockey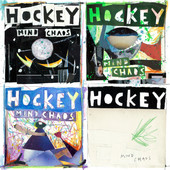 Hockey is the Portland, Oregon-based dance-rock outfit captained by singer Ben Grubin and bassist Jeremy Reynolds (a.k.a. Jerm). Founded in 2007 in college just outside of L.A., the band did some finger-bleeding before relocating to the Pacific Northwest, where they recruited drummer Anthony Stassi and guitarist Brian White, then self-produced their full-length debut for Capitol Records. Hockey issued their follow-up album, Wyeth IS, in 2013. Turn it up with "Curse This City," from Hockey's 2009 release Mind Chaos.
Buy: iTunes.com

Genre: Dance Rock

Artist: Hockey

Song: Curse This City

Album: Mind Chaos
Return to Forever Featuring Chick Corea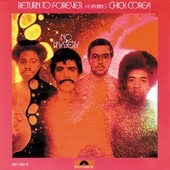 NYC jazz outfit Return to Forever was founded in the early '70s. Captained by keyboardist Chick Corea, the ensemble's rotating cast has comprised music magnetars Stanley Clarke (bass), Lenny White (drums), Frank Gambale (guitar), Jean-Luc Ponty (violinist), Al Di Meola (guitar), Joe Farrell (sax, flute), Mingo Lewis (percussion), Bill Connors (guitar), Flora Purim (vocalist), Airto Moreira (percussion), Steve Gadd (drums), and Earl Klugh (guitar). Despite a premature breakup in 1977, the Grammy-winning soundsmiths reassembled many times over. Highlights include a 2011 tour with Dweezil Zappa and dozen-plus full-lengths to date. Rediscover "Interplay," from Return to Forever's mid-'70s fusion classic No Mystery.
Buy: iTunes.com

Genre: Jazz

Artist: Return to Forever Featuring Chick Corea

Song: Interplay

Album: No Mystery