James Carr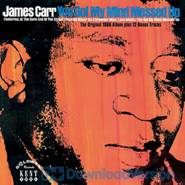 Soul singer James Carr was born June 13, 1942, in the Mississippi Delta, the son of a minister. After relocating to Memphis as a young boy, James began singing in church. By his teens, he performed with gospel unit Harmony Echoes. In his early 20s, he sought solo success, but Stax missed the boat, turning him down in 1963. By 1966, Carr hit the top 10 with "You've Got My Mind Messed Up" on the Memphis-based label Goldwax. After recording two well-received albums, Carr suffered an onslaught of depression that plagued him for the rest of his life. Extended reprieves in the early '90s helped him make it back into the studio. Tragically, Carr succumbed to cancer in 2001. Collaborations include O.V. Wright, Steve Cropper, and the writing team of Dan Penn and Chip Moman. Carr's tracks have been covered by Aretha Franklin, Linda Ronstadt, and The Flying Burrito Brothers. Remember this underdog of soul with "Love Attack," from his 1967 You Got My Mind Messed Up.
Buy: iTunes
Genre: R&B/Soul
Artist: James Carr
Song: Love Attack
Album: You Got My Mind Messed Up
Deer Tick


Deer Tick is the Providence, Rhode Island-based Americana outfit of rockers John McCauley (vocals, guitar), Andrew Tobiassen (guitar), Chris Ryan (bass), and Dennis Ryan (percussion). Founded in 2004, the band has two albums to date. Out of nowhere, you could catch yourself humming "Stung," from Deer Tick's 2009 sophomore release Born on Flag Day. Currently on tour.
Buy: iTunes
Genre: Rock
Artist: Deer Tick
Song: Stung
Album: Born on Flag Day
Tour: Visit
Mamou Sidibé


Malian singer/songwriter Mamou Sidibé (a.k.a. Techno Mamou) was born in West Africa's Ganadugu region, the daughter of musicians (her mother a singer, her father a balafonist). As a child, Mamou studied music rigorously, singing at weddings and baptisms. By the '90s, she was a professional vocalist, and in 2001, she released her first album. Collaborations include Oumou Sangaré and Moussa Koné. "Donso," from her 2009 release Djougouya, is seriously uplifting.
Buy: iTunes
Genre: World
Artist: Mamou Sidibé
Song: Donso
Album: Djougouya
White Rabbits


White Rabbits is the two-drum rock unit founded in 2004 in Missouri by Stephen Patterson (piano) and Gregory Roberts (guitar). Brian Betancourt (bass), Alex Even (guitar), Matt Clark (drums), and Jamie Levinson (drums) round out the now New York-based ensemble. The band's recorded two albums to date and toured with Richard Swift, Peter Bjorn & John, and The Walkmen. White Rabbits carry an abundance of style with their infectious hooks and electrifying grooves. Get "Percussion Gun," from their 2009 release It's Frightening, and play it loud. Currently on tour.
Buy: iTunes
Genre: Rock
Artist: White Rabbits
Song: Percussion Gun
Album: It's Frightening
Tour: Visit
Jimmy Reed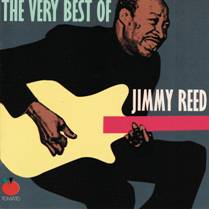 Blues giant Jimmy Reed was born on a Mississippi plantation in 1925. As a boy, Jimmy was championed by local musician Eddie Taylor, who taught him harmonica and guitar. By his late teens, Reed moved to Chicago to begin his career, but WWII's draft board had other plans. Reed served in the Navy for two years, then got married and moved to Indiana. By the '50s, he found work as a sideman and faced rejection from Chess Records, but blues hero Albert King found him a home on Vee-Jay Records and the vinyl started spinning. Eddie Taylor came back, and in 1956, Reed's slow-burn career took off with a string of hits. But Reed suffered from a cocktail of health issues and alcoholism, holding him back from the great heights of success he so deserved. Elvis, The Rolling Stones, Etta James, and The Grateful Dead would go on to immortalize Reed's music. The man of blues passed away in 1976, leaving us with a treasure trove. Posthumous honors include induction into the Blues Foundation's Hall of Fame (1980) and the Rock and Roll Hall of Fame (1991). Revisit the 1957 title "Little Rain," from The Very Best of Jimmy Reed.
Buy: iTunes
Genre: Blues
Artist: Jimmy Reed
Song: Little Rain
Album: The Very Best of Jimmy Reed
Zee Avi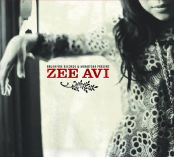 Web phenom singer/songwriter Zee Avi was born in Borneo, a stone's throw from the South China Sea, in the mid-'80s. At 12, she settled in Kuala Lumpur with her folks. As a teen, Avi's original plan was to study law, but she turned her gaze to music and taught herself guitar. After taking some time to study fashion in London, Avi returned to Malaysia, threw herself back into music, and via the Internet caught the world's attention. In the past year, Avi signed with Monotone/Brushfire Records and released her debut. "Is This the End," from her 2009 Zee Avi, is like sugar and daisies.
Buy: iTunes
Genre: Pop
Artist: Zee Avi
Song: Is This the End
Album: Zee Avi