American Minor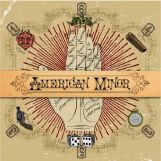 American Minor, the freshly New York-based rock 'n' roll quintette, was founded in West Virginia in 2004. The band comprises Robert McCutcheon (vocals), Bruno (bass), Kareem Devlin (guitar), Dustin Packard (guitar), and Jesse Greenlee (drums). They made their bones living through uneasy times, real (ugh) day jobs, and crossing paths with colorful characters. No one in American Minor came from a musical background, but their straight-up, delicious rock 'n' roll seems to be their well-suited home. The title "Walk On," from the 2004 Buffalo Creek EP, also on their 2005 full-length album American Minor, captures a nostalgic classic feeling. Buy the whole album, then play it loud!!!
Buy: iTunes
Genre: Rock 'n' Roll
Artist: American Minor
Song: Walk On
Album: American Minor
Ali Farka Touré


Ali Farka Touré was born Ali Ibrahim Touré in 1939, into a noble family in a small African village near Timbuktu, Mali. His father died serving the French army when Ali was an infant. Touré grew up near the Niger River, said to hold mystical powers, in an area with a spiritual life similar to that of the Mississippi Delta blues region. By the age of 12, he picked up the djerkel guitar and mastered a variety of stringed instruments by 17. Touré became the first African bluesman to gain success in his homeland. His accolades include a Grammy Award in 1994 for Talking Timbuktu, in collaboration with Ry Cooder, and another in 2005 for In the Heart of the Moon, with Toumani Diabaté. Touré passed at the age of 66. The posthumously released title "Soya," from his 2006 album Savane, is uplifting and transcendent.
Buy: iTunes
Genre: World
Artist: Ali Farka Touré
Song: Soya
Album: Savane
Lonnie Johnson


Jazz/blues master Alonzo Johnson (a.k.a. Lonnie Johnson) was born in the late 19th century in New Orleans, one of 12 children and the son of a musician. His professional career was in full swing by 1917, when he performed in London. On a tragic note, when Johnson returned from Europe, he found that his entire family, but for a brother, had died in the great flu epidemic of 1918. Thereafter, he immersed himself in life on the road, and became a respected master of banjo, guitar, violin, mandolin, bass, and piano. It is said that he created the modern-day "guitar solo." Johnson also became celebrated for his intensely smooth, clear, and cutting voice. His collaborations include Louis Armstrong, Duke Ellington, and Victoria Spivey, leaving us over 100 recordings. In 1969, Johnson was hit by car, and his ability to play guitar ended; he passed away in 1970 in Toronto. The title "I Found a Dream," with Elmer Snowdon on guitar, from the 1960 album Blues & Ballads, is velvety and sung with complete gorgeosity.
Buy: iTunes
Genre: Blues
Artist: Lonnie Johnson
Song: I Found a Dream
Album: Blues & Ballads
Clem Snide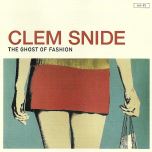 Clem Snide, the heady underground indie-rock ensemble now based in Nashville, began life as a punk outfit in the early '90s. Today, the group is fractured but is liable to reform at the drop of a hat. Members include Eef Barzelay, Jason Glasser, Pete Fitzpatrick, Brendan Fitzpatrick, Ben Martin, Eric Paull, Jeff Marshal, and Brad Rietz. Their sound is both humble and extravagant, and the lyrics are tiny mysteries reminding us of something we might have forgotten along the way. The title "Evil Vs. Good," from Clem Snide's 2001 album The Ghost of Fashion, is a starry-eyed piece that ends on a haunting note.
Buy: iTunes
Genre: Folk Rock
Artist: Clem Snide
Song: Evil Vs. Good
Album: The Ghost of Fashion
Gary Lucas


New York native guitar monster and devilish-voiced composer Gary Lucas lives in his own frequency. A compulsive truth-teller and an earnest artist with a riveting presence. The Grammy-nominated Lucas co-penned Jeff Buckley's "Grace" and "Mojo Pin" and Joan Osborne's "Spider Web," to name a few. Collaborations include the great Captain Beefheart, Jerry Harrison (of Talking Heads), John Cale, Lou Reed, Yael Naim, Iggy Pop, Van Dyke Parks, and Chris Cornell. Lucas's music imagination is infinite, but start with his take on the Syd Barrett title "Astronomy Dominé," from the 1992 album Gods and Monsters. It's spooky and enigmatic. Currently touring.
Buy: iTunes
Genre: Rock
Artist: Gary Lucas
Song: Astronomy Dominé
Album: Gods and Monsters
Tour: Visit
The Budos Band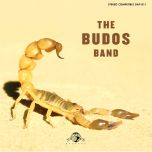 The Budos Band is an Afro-soul orchestra founded by a bunch of teens over a dozen years ago in Staten Island, New York. The boys met at the Richmond Avenue Community Center in an after-school jazz program. Members include Brian Profilio (drums), Daniel Foder (bass), Thomas Brenneck (guitar), Mike Deller (organ), Jared Tankel (baritone saxophone), Andrew Greene (trumpet), Dave Guy (trumpet), Dame Rodriguez (cowbell/clave/tambourine), Vincent Balestrino (shekere), Rob Lombardo (bongo/congas), and John Carbonella Jr. (congas/drums). The title "Chicago Falcon," from their 2007 sophomore release The Budos Band II, will reel you into their funky orbit.
Buy: iTunes
Genre: Afro-Soul
Artist: The Budos Band
Song: Chicago Falcon
Album: The Budos Band II