Curumin


Samba hip-hop percussionist/singer Curumin, a.k.a. Luciano Nakata Albuquerque, a Brazilian native of Japanese and Spanish descent, was born musically advanced. By his teens, he was performing professionally on São Paulo's club circuit. After making his bones touring with his band Zomba, he released his solo debut, Achados e Perdidos, in 2005. "Acorda, Simpatico" is a romantically fateful track worth downloading. Currently on tour.

Buy: iTunes
Genre: World/Hip-Hop
Artist: Curumin
Song: Acorda, Simpatico
Album: Achados e Perdidos
Tour: Visit
Telemetry Orchestra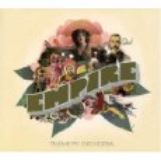 Telemetry Orchestra is the completely luxurious trio comprised of London-loving Sydneysiders Charlotte Whittingham, Gavin Angus-Leppan, and Steven Scott. Since its debut in the late '90s, Telemetry Orchestra has released three albums and a handful of singles. Bewitching and spell-casting is "Channel Three," from their 2006 CD Empire.
Buy: iTunes
Genre: Electronic Pop
Artist: Telemetry Orchestra
Song: Channel Three
Album: Empire
Howlin Wolf


Blues king Howlin' Wolf (Chester Arthur Burnett) was born in the Mississippi Delta early in the 20th century, the son of a farmer. In his teens, Wolf studied guitar with blues great Charley Patton and then went on to learn harmonica from his brother-in-law Sonny Boy Williamson. After WWII service, Wolf went to Memphis, where he hosted his own radio show and formed his first band. Shortly thereafter, he was discovered by Sam Phillips. In the '50s, he relocated to Chicago and became a golden egg for Chess Records. Collaborations include Willie Johnson, Willie Dixon, and Hubert Sumlin. Wolf's songs have been immortalized by the Doors, Cream, the Stones, Eric Clapton, and Led Zeppelin. Accolades include induction into the Blues Foundation Hall of Fame and the Rock and Roll Hall of Fame. Howlin' Wolf passed away in 1976 but leaves us a universe of music. The 1956 release "Smoke Stack Lightning," from The Definitive Collection, is a must-have.
Buy: iTunes
Genre: Blues/Rock
Artist: Howlin Wolf
Song: Smoke Stack Lightning
Album: The Definitive Collection
Heartless Bastards

Austin-by-way-of-Ohio rockers Heartless Bastards are frontwoman and guitarist Erika Wennerstrom, drummer Dave Colvin, and bassist Jess Ebaugh. Founded early in the Aughts, the ensemble has five releases to date. With producer Mike McCarthy at the helm, the band has delivered a collection filled with raw attitude. "Early in the Morning," from Heartless Bastards' winter '09 album
The Mountain,
most certainly rocks. Currently on tour.
Buy: iTunes
Genre: Americana
Artist: Heartless Bastards
Song: Early in the Morning
Album: The Mountain
Tour: Visit
Robbie Robertson


Songmaster/singer, producer, guitarist, and actor Robbie Robertson was born Jaime Robbie Robertson in Toronto of Mohawk and Jewish descent. In the late '50s, Roberston, Levon Helm, Rick Danko, Garth Hudson, and Richard Manuel were playing with Ronnie Hawkins as The Hawks. By 1963, they became part of Dylan's revolution, touring the world as The Band. After recording some of rock's finest works, The Band dissolved in the late '70s, and Robertson went solo. To date, Robertson's given us over a handful of albums and sundry of films to savor. Credits include The Last Waltz, Raging Bull, The Underworld of Redboy, Carny, The Color of Money, The King of Comedy, and Gangs of New York. Collaborations include Martin Scorsese, Peter Gabriel, Jodie Foster, Daniel Lanois, and Maria McKee. "Somewhere Down the Crazy River," from his 1987 release Robbie Robertson, has a steamy cross-century authenticity.

Buy: iTunes
Genre: Rock
Artist: Robbie Robertson
Song: Somewhere Down the Crazy River
Album: Robbie Robertson
Peaches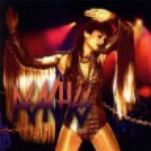 Canadian native and former schoolteacher Merrill Nisker is now the Berlin-based controversial electro-rocker/performance artist, remixer/producer Peaches. Boundaryless, this shock-and-awe diva makes her own rules. With five albums and nearly a dozen singles to date, her works have been featured in Lost in Translation, Mean Girls, and Ugly Betty. Collaborations include Joan Jett, Greg Kurstin (formerly of Geggy Tah), Beth Ditto, Feist, Iggy Pop, Yoko Ono, Karen O, and Pink. She's toured with Nine Inch Nails and Marilyn Manson. The title "Mommy Complex," from her 2009 release I Feel Cream, is very hold-onto-your-seat, Freud. Currently on tour with the support of Sweet Machine.

Buy: iTunes
Genre: Electro/Dance
Artist: Peaches
Song: Mommy Complex
Album: I Feel Cream