Cesária Évora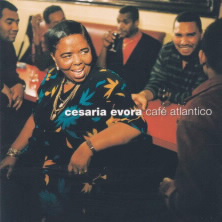 Folksinger/songwriter Cesária Évora (a.k.a. Cize) was born in 1941 in Mindelo, Cape Verde, on the island of São Vicente, into a Dickensian childhood. At the age of 7, she lost her father and ended up in an orphanage, where she first discovered her voice. By her teens, the very beautiful Cesária was brought to Lisbon to record but only found rejection. Many years later, at the age of 47, she went to Paris to make a record, which started an avalanche of great success: almost a dozen albums, sold-out concerts, gold records, and several Grammy nominations. Cesária Évora's collaborations include Caetano Veloso, Bau, and Jacinto Pereira. The title "Flôr di nha Esperanca," from the 1999 album Café Atlantico, overflows with romantic agony.
Buy: iTunes
Genre: World
Artist: Cesária Évora
Song: Flôr di nha Esperanca
Album: Café Atlantico
Ólafur Arnalds

Modern electro-classical composer Ólafur Arnalds was born in 1987 in Mosfellsbaer, Iceland, just north of Reykjavik. Arnalds's music-head is cool-haircut sophisticated and seriously exquisite. He makes classical just rock, while taking rock 'n' roll to finishing school, and you can't take your ears off him. This budding maestro recently completed a tour as the opening act for Sigur Rós and is now collaborating with Janus Rasmussen on techno side project Kiasmos. The title "Haust," from Arnalds's 2008 EP Variations of Static, resonates with a whip-handed virtuosity.
Buy: iTunes
Genre: Experimental
Artist: Ólafur Arnalds
Song: Haust
Album: Variations of Static
The Knux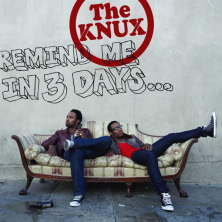 Hip-hop duo The Knux was founded by New Orleans-born brothers, Rah Al Millio (Alvin Lindsey) and Krispy Kream (Kintrel Lindsey), in 2005, after Hurricane Katrina. Forced to relocate, they landed in Texas, then settled in L.A.'s Hollywood Hills. These inventive two write, produce, and play everything. The Knux has appeared on HBO's Entourage, toured with Common, and is featured in the soundtrack of Harold & Kumar Escape From Guantanamo Bay. The title "Shine Again," from the duo's 2008 release Remind Me in 3 Days..., is forward and melodic.
Buy: iTunes
Genre: Hip-Hop
Artist: The Knux
Song: Shine Again
Album: Remind Me in 3 Days...
Lucinda Williams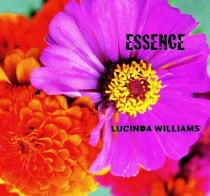 Distinguished Americana rock diva/master of song Lucinda Williams was born in Lake Charles, Louisiana, into an artful and musical family (her father was a professor, poet, and musician; her mother a pianist). Collaborations include Willie Nelson, Elvis Costello, John Prine, and M. Ward. A three-time Grammy winner, Williams is an emotionally driven artist whose well of empathy runneth deep. "Essence," the title track of the HBO documentary Ganja Queen, originally from her 2001 album Essence, just stays with you.
Buy: iTunes
Genre: Americana
Artist: Lucinda Williams
Song: Essence
Album: Essence
The Jaggerz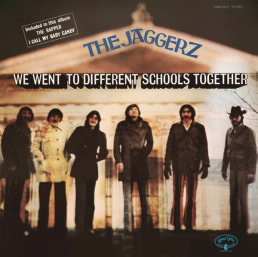 The Jaggerz were a pop-rock sextette founded in the late '60s in Pittsburgh by Donnie Iris, Jimmie Ross, Bill Maybray, Thom Davies, Jim Pugliano, and Benny Faiella. The band is best known for the 1969 top-ten hit "The Rapper," which earned them a gold record. The original unit disbanded in the mid-'70s (half the group reunited in 1998) but left behind a harmony-filled collection. Remember The Jaggerz with "Memoirs of the Traveler" (a track sampled by rap hero The Game), from their 1970 release We Went to Different Schools Together.
Buy: iTunes
Genre: Pop
Artist: The Jaggerz
Song: Memoirs of the Traveler
Album: We Went to Different Schools Together
Maxine Brown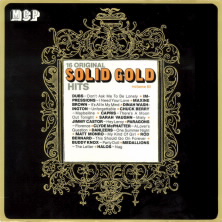 Soul singer Maxine Brown was born in South Carolina in 1939. Maxine started singing as a child, and by her teens she was performing with gospel groups in New York City. In 1960, Brown signed with Nomar Records and had a hit with "It's All in My Mind" the following year. Over the next two decades, she wrote and recorded several below-the-radar hits for a number of labels, but never reached the household recognition she so deserved. Her collaborations include Otis Redding, Luther Vandross, and Chuck Jackson. In 1991, Brown was elected to the R&B Hall of Fame. Most recently, she's performed with R&B legends Ella "Peaches" Garrett and Beverly Crosby as Wild Women Don't Have the Blues. Rediscover Ms. Brown with "It's All in My Mind," from Solid Gold Hits Volume III.
Buy: iTunes
Genre: R&B
Artist: Maxine Brown
Song: It's All in My Mind
Album: Solid Gold Hits Volume III