I recently sat down with Dan Schawbel, a Gen Y career and workplace expert and the Founder of Millennial Branding. His second book, Promote Yourself: The New Rules For Career Success (St. Martin's Press), has just been released.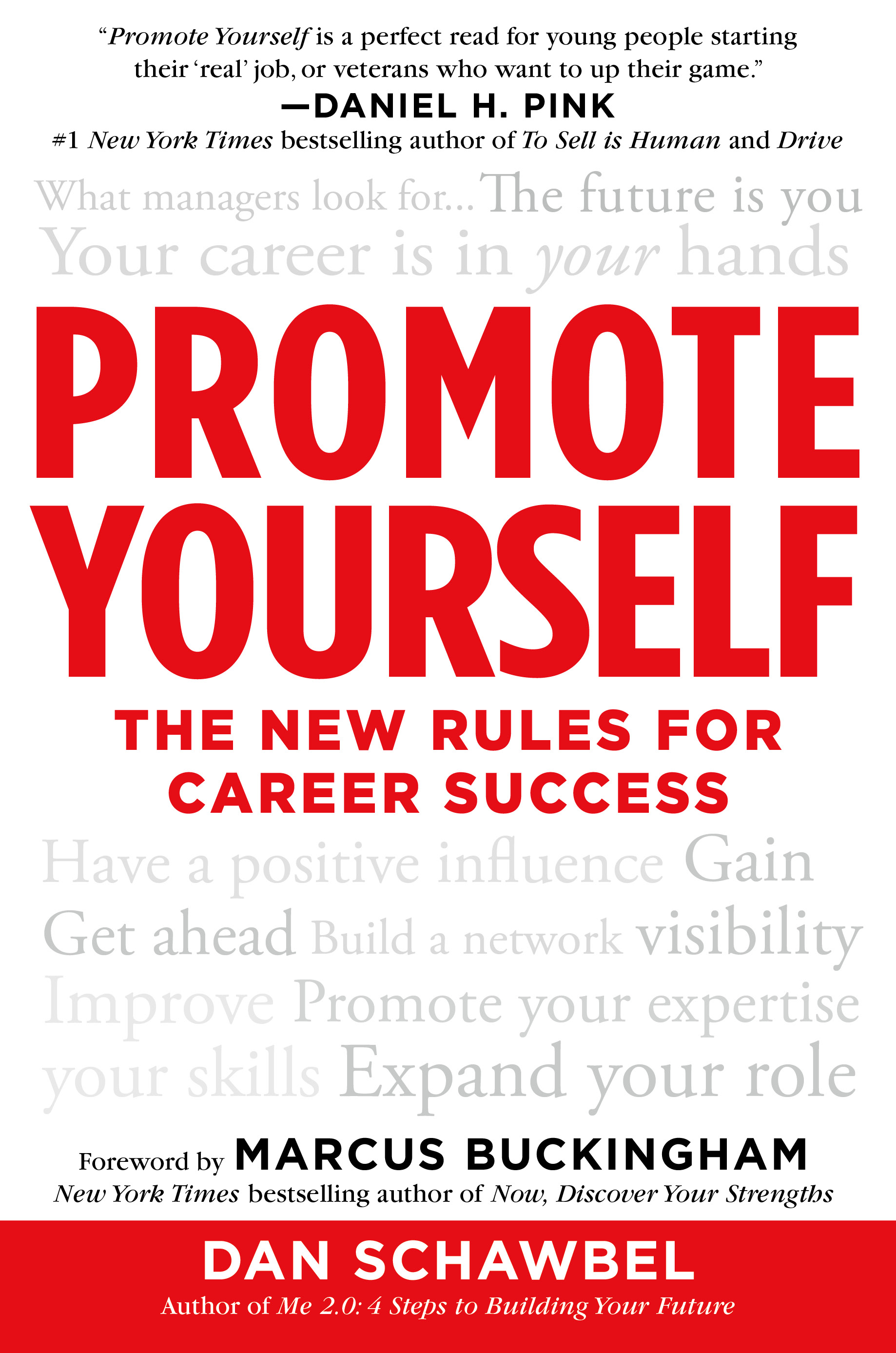 PS: What was the most interesting piece of research you uncovered in your book?
DS:There's a major disconnect in the workplace between millennials and their managers. Through a new research study exclusive for this book, and in partnership with American Express, we found that while millennials have a positive view of their managers, their managers don't feel the same. Millennials feel that their managers have experience (59%), wisdom (41%) and are willing to mentor them (33%). On the other hand, managers feel that millennials have unrealistic salary/compensation expectations (51%), a poor work ethic (47%), and are easily distracted (46%). Managers need to clear their minds and stop stereotyping millennials because it doesn't help the situation. Instead, they should understand that millennials are different and try and support them.
PS: What are some of your new rules for career success?
DS: 1. Your job description is just the beginning. If you want to succeed at your job, you're going to have to constantly increase your responsibilities. If all you do is what you did yesterday, you won't get anywhere. Always do more than what you're required to do and push your limits.
2. Your job is temporary. The workplace is extremely unpredictable and, at some level, out of your control. Your company could be acquired, merged with another company or go out of business tomorrow. You might lose interest in your job or have recruiters hunting for you. The average American will have 11 jobs between the ages of 18 and 34. People aren't expected to stay at one company for life anymore.
3. You're reputation is the greatest asset you have. When you move from job to job or company to company, the one thing you get to take with you is your reputation. The work you do and the results you achieve is how you will be judged and remembered so always put your best foot forward.
PS: Why is it so important to become a subject matter expert in the workplace?
DS: In our research, we found that both managers and employees agree that being a subject matter expert is important to career advancement. 65% of managers and 66% of employees say it's either important or very important. When you're a subject matter expert, your co-workers will seek you out for your knowledge, which demonstrates your value and is the best job security you can have. Being a subject matter expert allows you to demand a higher salary and gives you visibility within your company at the same time.
PS: Is there another way to stand out at work that people don't usually talk about?
DS: Yes and it's intrapreneurship. An intrapreneur is an employee who acts like an entrepreneur inside an organization. Based on the new research, we found that 58% of managers are either very willing or extremely willing to support intrapreneurs. If you want to be an intrapreneur, you have to first prove yourself in your current job and master it. Then, you need to find something that can be fixed in your organization or an opportunity they haven't thoughts of yet and do research on it. Once you've thoroughly researched the opportunity, then it's time to put together a presentation and get your manager to buy into it. Intrapreneurship is on the rise in corporations and if you latch onto it, it can do extraordinary things for your career.