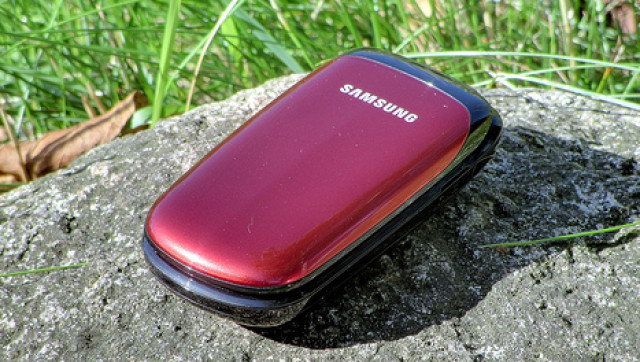 My wife and I have a wonderful summer tradition, late July vacations spent along the shores of Lake Charlevoix in northern Michigan. Her parents live in a beautiful log home on the lake, and for a week each summer we escape the humidity of the East Coast to spend some relaxing time with them. Being a bit of a technology geek, these trips to the lake provide an opportunity for me to find out how much I can "unplug" without suffering from technology withdrawal. In this post I'm sharing some thoughts on how technology played a role in our latest trip "up north", mostly in a good way.
Flying through the midwest means a plane change in Chicago or Detroit, and in late July we usually find our travel plans at the mercy of Mother Nature and her thunderstorms. There are two questions that always come to mind when I'm nervously waiting at the airport: where is our plane and where are the storms? Many airlines have improved their data displays at the gates, with LCD screens that show flight status info and weather radar. However I don't like to wait till I'm at the gate to get this info, and fortunately "there's an app for that" comes to the rescue. On our most recent trip I used the "Where is this aircraft coming from?" feature in the United Airlines iPhone App together with the MyRadar iPhone App. It's not like I can control Mother Nature, but I do like to keep tabs on her when I'm traveling.
On this trip the flights were smooth and on time, and we were greeted with warm and sunny weather in Charlevoix. The lake water was wonderfully warm but definitely lower than last year, a disturbing trend for those that live and make a living on the water. My in-laws are confident that this cyclical drop in water levels will reverse in a few years, and are more concerned about asian carp invading the lake. I however am not certain that these warm, dry summer trends are going to change anytime soon. Having spent the last few years keeping a wary eye on shrinking summer artic ice levels, we can't assume that weather patterns that have been cyclical for generations will behave the same during this century.
My in-laws live in a magnificent log home on the shore of the lake. The 16" thick logs used for the walls are impressive, but are also a hindrance when trying to provide a wireless internet signal in all the rooms. This year I decided to help them by setting up a Powerline Network, which takes the internet connection from a cable router and runs the connection through the copper electrical wiring of the house. Using Powerline Wireless Access Points from TRENDnet, we were able to create a strong wireless signal in every room with an electrical outlet, even out on their deck. I did the quick and easy setup during a cloudy morning, and was finished by the time the sun broke through the clouds and it was time to hit the beach.
Each year I get a little closer to achieving the right balance of technology on my vacations. I look forward to next summer when I can again work on improving the ratio of iPhones to Magaritas in my hand.