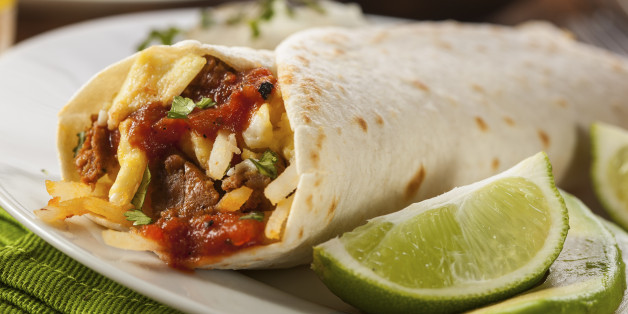 New Year's Day is the most famous and socially acceptable time of the year to sleep until noon and pour yourself a morning cocktail in the form of some combination of bloody Mary and Pepto.
But since New Year's Eve doesn't sneak up on you in the same way as that random Wednesday night of pickleback shots with your coworkers, you can plan ahead for the mind-crushing aftermath of all your bad decisions with brunch.
The best hangover brunches are easy to prepare--preferably make-ahead so that most of the physical activity the morning of can be relegated to easy tasks like turning on the oven and pouring orange juice into your mimosa.
I've put together some of my favorite recipes that will require just as much brainpower and energy as it takes to log into Seamless web, and a lot less shame than you will experience ordering bagels for delivery from your corner deli. As a bonus, these healthy breakfast recipes are less fatty than something you might accidentally order out of sheer desperation, and you'll get double the karma points for the New Year by also saving your friends from themselves in these times of extreme hangover hunger and need.