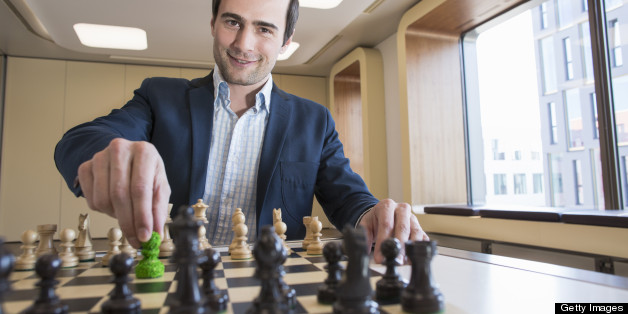 The U.S. government has long encouraged technology innovation in the service of our country's economic and national security aims. NASA and the U.S. military have been world leaders in research and development, helping to advance many technological innovations -- from computers to the Internet to GPS -- that have served our national security interests as well as commercial and consumer interests.
In the 21st century, U.S. research and development investments and partnerships with industry are as important as ever in areas such as telecommunications and energy. Ongoing energy innovation will foster private investment, job growth, and competitive success in the growing global clean energy sector. Pew estimates investment will be $1.9 trillion between 2012 and 2018 in the electricity sector alone.
The price of semiconductors in computers, GPS devices, and lithium-ion batteries in cellphones, as well as the cost of Internet access, has dropped precipitously because of significant early investment by the federal government. By working with private partners who can commercialize these technologies, policymakers have historically created new opportunities for global industries that U.S. companies and workers often lead.
This model allowed for the natural gas industry to benefit from early federal investment by the Department of Energy in hydraulic fracturing. Solar panels and lithium batteries also originated in the federal laboratories of the Department of Energy. Deployment of each is increasing because of rapid declines in cost and continued technological improvement. These advances are helping to accelerate deployment of clean energy technologies, both in the United States and abroad.
That acceleration is critically important. Global energy demand is expected to increase 53 percent by 2035 due to growth in developing nations. The advanced battery sector is predicted to grow to $100 billion annually by 2030 as electric vehicles and stationary storage applications are deployed. And solar photovoltaic capacity could increase by 375 gigawatts globally by 2018.
How can Washington ensure that U.S. businesses are poised to be global clean energy leaders? The critical step is to make long-term investment in energy innovation. Bipartisan experts agree that annual government investment in energy research and development should be as high as $25 billion. Current funding amounts to $4 billion a year, compared with $30 billion for health care and $80 billion for defense.
We know what works. Yesterday, for example, the Department of Energy's Clean Energy Manufacturing Initiative makes strategic investments in research and development activities intended to lower the costs of technologies while maintaining U.S. manufacturing leadership in this sector.
Key programs such as Advanced Energy Research Project - Energy and the National Science Foundation have a history of broad bipartisan support. They should be strengthened, along with the department's energy innovation hubs and the proposed National Network for Manufacturing Innovation.
Investing in energy innovation will help create jobs for Americans and help position our businesses to serve rapidly expanding domestic and international markets. Leaders in our nation's capital should rise to the challenge, using spending and policy incentives to widen opportunities for private investment, job creation, and a strong clean energy future.