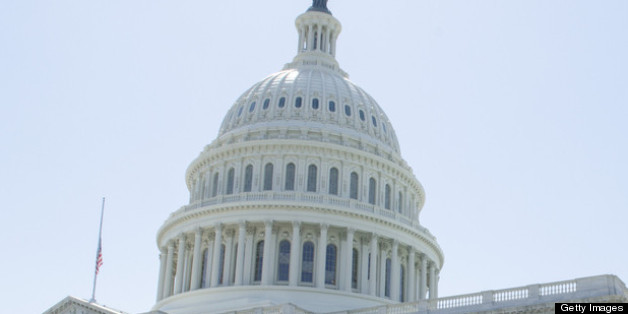 Last year, The Pew Charitable Trusts organized roundtable discussions across the country to gather input from clean energy industry leaders on strategies for enhancing U.S. competitiveness in this key sector of the global economy. Throughout these discussions, we heard from business leaders, investors, and innovators about the importance of eliminating barriers to competition and low-cost capital for clean energy technology development. The Master Limited Partnership Parity Act, or MLP Parity Act, provides an opportunity for U.S. businesses to mobilize private capital and better compete.

Our research indicates that nations with consistent, transparent clean energy policies do better in attracting private investment. This bill, a measure with bipartisan support in both chambers of Congress, is an important step toward providing the U.S. clean energy sector with a steady, long-term policy that can help leverage private capital and provide financial certainty to investors and companies alike. For investors, it will provide the same tax treatment for certain investments in fossil fuels and, for the first time, clean energy.

A master limited partnership is a business structure that has the tax advantages of a partnership, but its ownership equity can be traded as easily as stocks. Raising money from a publicly traded market is generally cheaper than securing private financing. Access to low-cost capital will help spur growth of the clean energy sector, where the costs of building out the infrastructure count for a significant portion of the overall deployment of the clean technologies.
The bill is supported by clean energy businesses, labor and environmental groups, and policy organizations. On April 23, Jack Gerard, the CEO of the American Petroleum Institute, announced his support for MLP parity. This announcement is significant because for three decades, fossil fuel projects have used master limited partnerships to raise capital from smaller investors in public markets, which allows these projects to access broad pools of financing at a low cost. Master limited partnerships have grown into a $370 billion sector, and some clean energy businesses estimate that eligibility could lower project financing costs by up to 50 percent. Perhaps most important, this bill can help level the policy playing field for all energy technologies.

More than 230 unions, private companies, environmental groups, financiers, and other advocates sent a letter to Congress supporting the MLP Parity Act. They write:
All energy industries require private capital to fund projects, and the recent financial market volatility illustrated the value of capital supply afforded by the MLP structure. Furthermore, clean energy projects are attractive assets for MLP investors, featuring stable revenue sources and a good long-term risk profile for investors.... It has worked for traditional energy technologies and would work for clean energy.
The master limited partnership parity legislation is a pragmatic approach to help ensure that U.S. clean energy technologies can compete and succeed. By expanding the master limited partnership list to include solar, wind, geothermal, efficiency, and other clean energy and transmission technologies, renewable energy projects could access low-cost financing, thereby increasing investment and deployment.