This article originally appeared on PSFK.com.
After publishing the world's first glimpse of the new Starbucks' store design yesterday, we got in touch with Liz Muller who is Director of Global Concept Design over there at the big coffee company. We interviewed her on the phone about the 15th Avenue E concept store they had rolled out in Seattle, the reasons behind it and the company's plans for the future.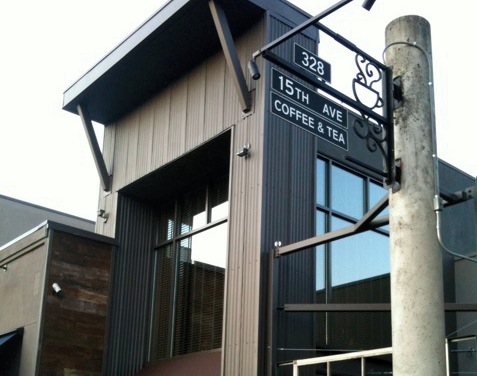 PSFK: What is Starbucks doing with this project?

LM: Our aim is to become a true reflection of the neighborhood. It's about slow coffee and the food offering is elevated - especially the sandwiches. As part of focus on the neighborhood we'll be doing things like supporting local bakeries.

PSFK: How would you describe the design?

LM: Organic, raw, mercantile. The design celebrates the neighborhood. We feature local artists and much of the furniture and interior is locally gathered. We looked in old shipyards and other abandoned places: the back yard is designed with a window we found in a nearby old building, the chairs have been refurbished from old Starbucks stores.
Click here to see a new exclusive image gallery of the store.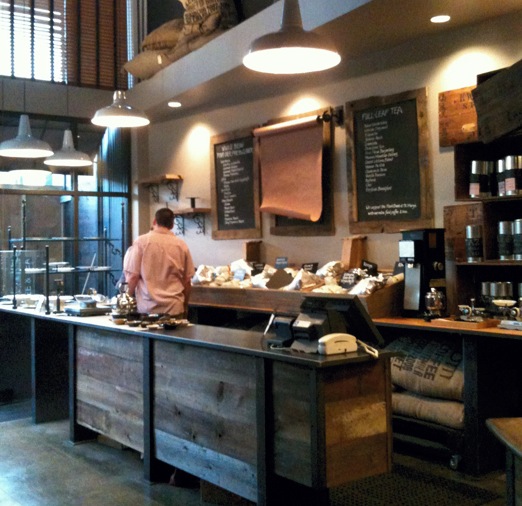 PSFK: Where did you get the inspiration from?

LM: From looking back at the core. At Pike Place. And then ask, 'How do you reinvent that with the future?' Since that time, Starbucks has expanded into other areas. How can we take some of the original core elements and put it into an experience?

We did this by introducing slow coffee, manual machines, the scooping of beans. You are truly looking at a different approach. Is this for every Starbucks? No. There is a place for this in specific neighborhoods in the US and potentially globally. Each approach will be different to reflect the neighborhood it is in.

PSFK: When we published the photos yesterday, there were some comments who said that the design was unoriginal and that it took from the aesthetic of local businesses. How do you respond?
...To continue reading this article, visit PSFK.com.