By: Dr. Musimbi Kanyoro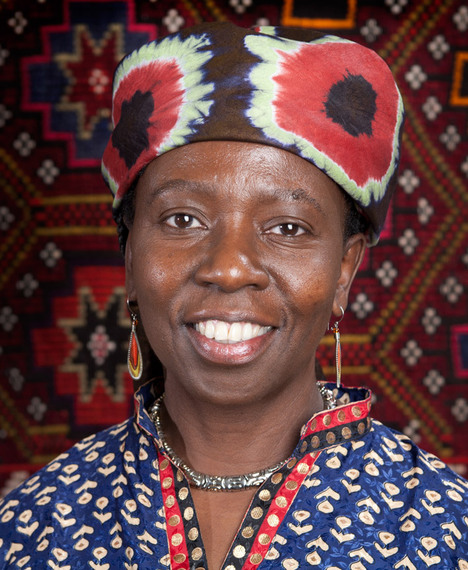 We are told that Thomas Edison's search for the filament of the light bulb succeeded only after more than 6,000 failures. Today, start-ups hear the message that failure and experimentation are the route to innovation and, ultimately, success. When a major opportunity is identified, the resources that can be applied to experimentation are almost unlimited - just look at the recent venture capital investments in popular rideshare app Uber to the tune of $1.2 billion.
In contrast, nonprofits need to demonstrate success - quickly - without any opportunity for failure and with barely any investment. For civil society organizations, the message that is often communicated is that failing even six times - compared to Edison's 6,000 - is six times too many.
Many nonprofits - especially those that focus on human rights - are grappling with an imperative to innovate that is just as acute as the commercial sector.
Because when we talk about social change - whether it is our dreams of ending gender-based violence or dismantling of apartheid or of the Berlin wall - we must remember that immense social advances in fact require innovations to succeed. They need to be planned, designed, and led by social sector innovators, movement builders, and activists who know what it takes to drive change. They take time. They take multiple failures. And they take money.
Yet, unlike the 'hot' commercial sector start-ups, we have not convinced funders that social sector innovation merits the same level of investment as a major new app or social media platform. Even when what is at stake could be ending child marriage or high rates of maternal mortality forever.
The key factor in innovation is the dynamic between time - time for failure and to learn from failures - investment, and the big win.
At Global Fund for Women, our specialization is investing in LOCAL women-led innovation. We focus on enabling those social "light bulbs" and other brilliant community solutions across the world that tackle some of the planet's most difficult problems.
We fund amazing girls and women who are the Edisons of their villages, their communities, cities, and countries. We fund their efforts towards making gender equality and respect for human rights a reality. We know that when you invest in local, grassroots women-led groups and give them flexible funding and innovation grants, you're investing in long-term building blocks for women's human rights.
Take an example out of the Gambia where, after more than 30 years of campaigning to raise awareness against the harmful practice of female genital mutilation (FGM), rights activists are on the cusp of a massive legislative win. The Gambia Committee on Traditional Practices Affecting the Health of Women and Children (GAMCOTRAP), a longtime Global Fund for Women grant partner, sponsored a draft bill that would prohibit ‪FGM in all its forms two years ago. In 2010, GAMCOTRAP organized a workshop for the National Assembly in which they made a declaration pledging to support any bill that criminalizes FGM, which indicates a vote in favor of the legislation. As they await the government's decision, GAMCOTRAP's advocacy, training, and education initiatives have led to significant drops of FGM even in rural communities: since 2007, more than 128 circumcisers and 900 communities have abandoned the practice.‬‬‬‬‬
In the commercial world, 30 years may be considered an impossibly long timeline for success. But for GAMCOTRAP and similar organizations around the world building movements and working to change deeply embedded cultural practices and attitudes, 30 years is only the start.
That's because transforming human rights not only takes time but significant investment. Social innovations require investments that allow leaders to test, to pilot, to innovate, and to fail. Donors and investors must grasp that major human rights innovations need to be fuelled by investments at an exponentially larger scale and over an exponentially longer time frame than they have considered before.
We need to invite ourselves to imagine what social innovation and change would be possible if we had the $1.2 billion that just went to Uber.
Just imagine for a moment if we could get that capital behind a critical global issue like ensuring women's reproductive rights or keeping girls safe from sexual violence. If we were able to invest in significant social movements in a way that would allow activists to take risks, think big and strive for innovative solutions, what would the world look like?
Social change requires investment, time, and trust. To get the innovation we need to drive lasting social change around the world, failure must be not only accepted among civil society organizations - it should be encouraged, rewarded and funded.
These themes will be addressed in more detail through the Pioneers for Change Fellowship kicking off on March 23 and 24, 2015 in London. Pioneers for Change is an initiative of Adessy Associates.
About Musimbi
Musimbi Kanyoro is a passionate advocate for women and girls' health and human rights and social change philanthropy and is the current President and CEO of the Global Fund for Women. Musimbi is an accomplished leader with three decades of experience managing international non-governmental organizations, global programs, and ecumenical agencies in cross-cultural contexts. She is a strategic leader who inspires people and mobilizes action and resources. She is the author of dozens of articles, hundreds of speeches and opinion pieces, and has written and co-edited 7 books. Musimbi is a frequently sought after public speaker.
Dr. Kanyoro has a PhD in Linguistics from the University of Texas, Austin and a Doctorate in Feminist Theology from San Francisco Theological Seminary. She was a visiting scholar of Hebrew and the Old Testament at Harvard University. She has received three honorary doctorates and several recognition awards, including a leadership award from the Kenya Government, and most recently she was named as one of the 21 women leaders for the 21st century by Women's E-News.