By: Elizabeth Bagger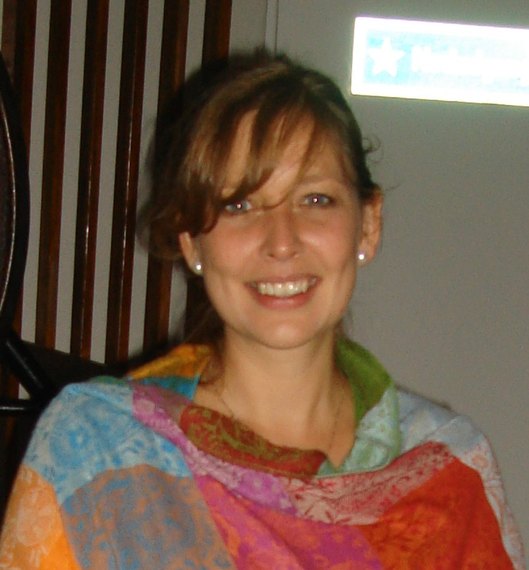 Some years ago, I realized that if I was going to fulfill my childhood dream of volunteering overseas, it was now or never. Six months later, I was on my way to Uganda, having left my job and my life in London behind.
The charity I went to work for was focused on education and whilst the work they were doing was wonderful, I felt that the skills I had built up over a decade of working could be put to even greater effect.
A week or so after I arrived in Uganda, lightning struck a school in the western part of the country, leaving scores of children dead or seriously injured. The district hospital was not equipped to cope with this kind of disaster and there were neither enough beds nor enough equipment to provide the help that was desperately needed. Curtains had to be pulled down and used as blankets and children, who were really too weak to travel, had to be transferred to other hospitals. The hospital was described in the press as one of the worst in the country, which says a lot when you consider the state of the Ugandan healthcare system. I kept thinking about this tragic story and eventually plucked up the courage to get in touch.
Several visits and months later, I returned to the UK and with plenty of enthusiasm but precious little money, I set out on a journey to make things happen. To people experienced in international 'aid' work, I'm sure this sounds terribly naïve and in many ways, it probably was. I established a company limited by guarantee and spent my time and money on legal advice, opening a bank account, building a website, writing to everyone I could think of asking for help and support in various ways, and did my best to keep in touch with the hospital in the process.
My kind friends and family organised a fundraising gig, helped with the accounts, donated money and sent encouraging messages. It was heart-warming to be getting their support but I knew I needed something on a slightly bigger scale to make a real difference to the hospital. A chance meeting with the Oasis Foundation led to the launch of the Uzazi Appeal to raise funds for the maternity ward. We reached our fundraising target just over a year ago and were elated to be able to make progress. Then, completely unexpectedly, the hospital received new equipment and funds for significant refurbishment work from the Government. It was incredible news but it created a new challenge for us of how to redirect the funds we had raised. Oasis Foundation's support was again essential.
Today, HealthCare Africa is a project under Oasis Foundation, and I no longer feel I'm trying to do things on my own. It has a much more solid foundation and although I often felt I was going nowhere, only adding to people's work load including my own and that I had been foolish to think that I could possibly hope to make a difference, I realise, that it could not have happened in any other way and here is some of what I've learnt.
There was no way I could have left Uganda without trying to help this hospital. I can't describe it in any other way than to say that trying to help simply wasn't optional.
I had to have a structure in place called HealthCare Africa for Oasis Foundation and I to discover our shared connection and passion for this amazing country.
I now know that sharing what we learn is also a form of giving that supports philanthropic endeavours as we can inspire others to do their work and we don't have to learn all of the lessons ourselves.
As ever, relationships, communication and the regularity of it matter. When you work with great geographic distances and across cultures, your presence will matter too.
We need to understand the environment in which the people we work with operate as they are sometimes so significantly different to our own that the lack of appreciation of those differences can create blockages.
In closing, I hope that above all else, my desire to help has left footprints in people's hearts the same way others desire to help has left footprints in mine. By doing what we do, we make someone else realise that they and their circumstances matter to us whether they are nearby or far away, and that the experience of our shared humanity is the most powerful driver of social change we can ever hope to foster.
I'm delighted that I'm now able to combine this passion with my role as Programme Director at the Institute for Family Business (IFB). Many IFB members are philanthropic families who pool their resources to make a difference in the world. A report published by the Institute in 2009 referred to family businesses as Natural Philanthropists which is evident from the great work many families do.
In my role, I'm responsible for the Institute's annual programme of events to help members network and learn with and from each other and from thinkers, actors and doers from across wide range of relevant fields. Our Philanthropy Forum is part of this programme of events and I'm delighted IFB is partnering with Adessy to offer the Pioneers for Change programme to our members.
These themes will be addressed in more detail through the Pioneers for Change Fellowship kicking off on March 23 and 24, 2015 in London. Pioneers for Change is an initiative of Adessy Associates.

About Elizabeth Bagger
Elizabeth is the Programme Director at the Institute for Family Business where she is responsible for overseeing the design, development and delivery of a programme of over 40 events per year including the UK's largest Family Business Conference. Prior to joining the IFB in 2009, Elizabeth worked in Corporate Governance and in her own family company.
She has an undergraduate degree in languages and a postgrad in postcolonial cultures and international relations. She obtained a certificate in family business advising (from the Family Firm Institute) and accreditation as a facilitator (Oasis School of Human Relations) in 2014.