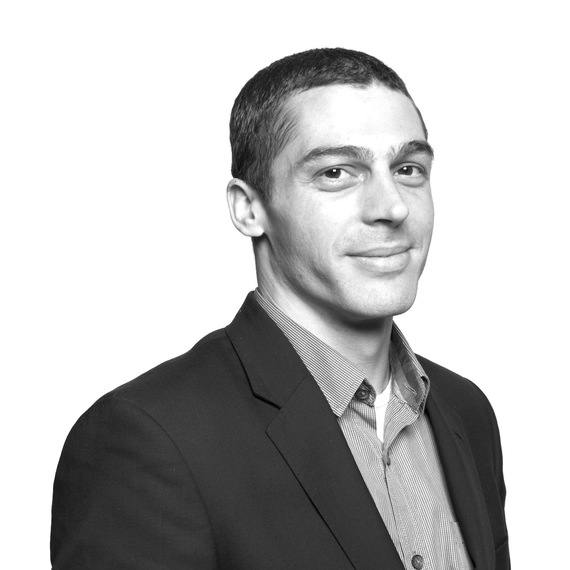 By Alex Soskin
People, planet, profit. The triple bottom line. Most people know what this means by now. What a relief! It's about time social innovation's growth picked up some pace.
In my view, social impact is about working toward a more just, fair and equitable society in which everyone has the right to basic subsistence, and the chance to follow their belief structure. Societies' actions should also operate sustainably within the natural environment presented to us by Mother Earth. We cannot have a healthy society without a healthy environment.
A proportion of the population must drive innovation from the edge by making the personal sacrifice and commitment to create positive social change. For me, life is too short to climb into the comfort blanket of status quo. It is the changemakers and social innovators who will edge us all toward a more sustainable collective existence, implicitly integrated with the day-to-day lives of 'ordinary' people.
Every year for the next 10 years, I predict that more global assets will be aligned to the triple bottom line than in the previous year. This growth in sustainable impact investment, compounded with the growth of globally connected communities of social entrepreneurs like Impact Hub, will edge us closer to a tipping point where the world will eventually act in the best interest of..... the world.
This is the undercurrent of future necessity.
In my late-teenage years, I realised that 'sustainable business' was my path. A decade passed before I finally aligned my career to this calling, having spent most of that time working in investment management. There was a particular moment when an investment committee I presented to chose an obviously exploitative and unethical investment at a 6 percent return, over a renewable technologies investment at a 5.5 percent return.
The resulting frustration forced me to take the leap of faith into the social impact space.
But first I needed context, and a clear mind. So I travelled the world as much as I could over the course of two years. Mostly the developing countries of Asia. My experiences were eye-opening, awe-inspiring, inspirational and sometimes depressing. All of this made me realize truly how lucky and privileged we are in the developed world, and how most of the issues we talk about are not real problems. They are first world problems.

This is why I love the social impact space, where first world problems are seen for what they really are, and real-world problems sit at the forefront of our focus.
Since travelling and leaving a sector that I didn't believe in, my greatest challenges are also the things I am most proud of. Enabling the success of Impact Hub Westminster, a community of social entrepreneurs and innovators based in the heart of Westminster, London which provides flexibility and opportunity to thousands each year. After three years of hard work, I can safely say we are here to stay.
Is my example relevant to other potential social innovators? Absolutely.
There is nothing worse than working day in, day out on something you don't believe in or understand. Some people are ok with this,"A job is a job, just skills to pay the bills,"they might say. Well if you're reading this, the chances are you do care and are either thinking of doing something about it, or already are. Don't let yourself fall into a pit of stagnation, while watching the world edge itself in the wrong direction. Take some risk and work for your morals. Find (or create) an organization with a similar moral structure to your own.
Our collective challenge is great, but now we have momentum similar in scale to those forces that continue to increase global inequality. The tipping point I mention -- where most of the world will act in the best interest of the world -- will most probably come in 50-100 years, and only if we do our work well. If we fail, then the inevitable precipice will force the change we need in a more painful global shudder, which doesn't really bear thinking about.
The social impact wave is growing in size and pace, so if you believe the cause is just, then make a move. It worked for me.
About Alex Soskin
Alex holds a BSc in Mathematics with Management Studies from the University of Sussex, and is a Chartered Management Accountant (ACMA). He spent two years working as a Research & Development Tax Consultant and Finance Manager for a niche tax recovery practice. He then spent six years working in Investment Management predominantly for a family office, managing a range of Infrastructure and Private Equity funds.
Alex first got involved with Impact Hub Wesminster in London before it launched, early in 2011 and has been the Managing Director since November 2012. Alex always intended to push his career into social and sustainable business, having attained various skills in 'the city'. He enjoys the challenge of juggling financial, social and environmental return, and is keen to continue developing a collaborative and educational environment for start-ups with social and/or environmental missions.