By: David Spencer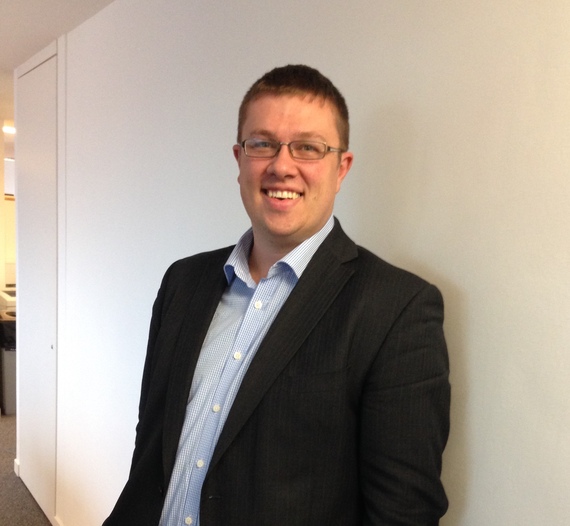 In the UK we live in one of the richest nations on earth.
We live in a country where some of our schools and universities are amongst the most remarkable cathedrals of learning ever to have existed; where our heritage sites are amongst the most beautiful and well preserved on the planet; where our science community is able to achieve things that seemed unimaginable to the general public only 10 years ago; and where our arts community thrives, creates beauty and helps us interpret the world around us.
Yet it's also a country where the greatest predictor of educational success is your parent's income. A country where in the capital city the further east you live from our seat of government, the lower your life expectancy will be. A country where living in the most deprived decile for crime means you are four times more likely to be a victim of personal crime and twice as likely to be a victim of property crime as someone living in the next most deprived decile.
The link between deprivation and crime is explicit and although the challenges in some of our most struggling communities and in the police service that serves them are not new, they are deeply complex. There are thousands of dedicated men and women who serve the public as police officers and do truly extraordinary things every single day on our behalf - but it's this web of challenges that prevents us from contributing to the transformation of struggling communities as effectively as we could.
It was a belief that great police officers could contribute to changing lives and transforming communities that led us to proposing Police Now last summer. We wanted to work towards eliminating some of those complex challenges and to contribute to transforming some of our country's most deprived communities as well as the police service that serves them.
Our mission is to make that transformation happen - to reduce crime and increase the public's confidence in policing by recruiting and developing an outstanding and diverse cohort of individuals to be leaders in our society and on the policing frontline.
But we knew we weren't just looking to recruit great police officers, laudable as that may be, it isn't enough to create the transformation our communities need. To create transformation takes a movement of people and that's what we're working to create; a movement of people who believe in a vision for the future where the link between deprivation and crime is weakened and broken. It's a movement that started with two of us working in East London as police officers, taking a risk in standing up and saying that things could be done differently.
And just as we took a risk and persevered to get Police Now off the ground, so many of those who join us as part of our first cohort next summer may feel they're taking a risk. Not just in being willing to potentially run towards danger with their colleagues when everyone else is running away, but in being prepared to start their careers with a programme only in its first year when they may not have even considered a policing career until recently. In taking that risk they will also have the opportunity to be part of a movement of people working to inspire and deliver change on behalf of those communities that need us most.
Developing Police Now has been tough, realising our vision for the future will be tough and being part of the programme will be tough; but the reality is that while it may not often feel like it, with student fees, struggles to get the job we want and a whole host of other challenges, as graduates in the UK we are part of the global top 1% - much has been given and as a result, much is expected.
These themes will be addressed in more detail through the Pioneers for Change Fellowship kicking off on March 23 and 24, 2015 in London. Pioneers for Change is an initiative of Adessy Associates.

About David Spencer
Dave Spencer grew up in Yorkshire and moved to London 11 years ago to be a police officer, most recently working as a Detective Chief Inspector in East London. He and his colleague, Tor Garnett, proposed Police Now to the Commissioner of the Metropolitan Police in the summer of 2013. Since May 2014 Dave has been the programme's employee number 1.
Tor and Dave's vision for Police Now is to create a social enterprise to deliver the programme which will contribute to the transformation of those communities who need us most.