By: Maryanne Matthews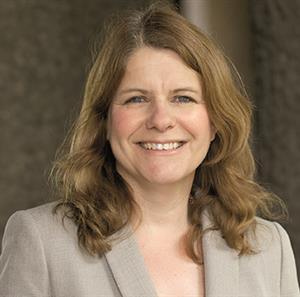 Getting your first job, setting up your first business, taking your first degree are opportunities that should be available and accessible to all young people in the UK, but as we know truth is they are not. Times are harder for young people today - over half a million 16- 24 year olds not in full-time education looking for work.
If I look at my own family, mum and dad both left school at 14 due to family poverty: their wages were needed to supplement low parental income - and jobs were readily available. They worked hard and ended up running their own pub, where my sister and I grew up. They were quite entrepreneurial in their own way and their experiences have shaped mine and my sisters futures.

Education was highly valued in our household. My parents believed education allowed you to get on, that it made life less difficult. They worked hard to send us to good schools and support my sister and me into university.

The difference for young people growing up today compared to mine and my parent's generations is, of course, that the youth labour market has declined and university is no longer the passport out of poverty or into a sustainable career that it once was - although it can certainly help.

Through-out my career in education, local economic development and latterly business, I've worked with many people from marginalised communities who valued all kinds of support. But what they wanted most was a job and to "get on" in life.

Many young people experience difficulties with getting work because they're deemed to live in the wrong place, speak the wrong way, have caring responsibilities, or simply don't have the knowledge, skills, connections or role models to access the right opportunities. It's made me realise how important it is to look at the way the labour market works and what can be changed to address this.

I'm lucky enough to work with some inspiring social enterprises through the EY Foundation (a new charity founded by EY in July 2014) and our Accelerate programme: a 12-18 month programme of business and financial support for young social entrepreneurs and social enterprises that work to help young people into education, employment or enterprise.
Enterprise represents an important career pathway for young people. As a non-executive director of a social enterprise, I've seen how much community cohesion and support can be created through these amazing enterprises, significantly benefitting young people and their families. Social entrepreneurs are job creators in their own right: they are employers the EY Foundation wants to work with and influence around the young people and talent agenda.

Of course some social enterprises want to stay rooted in their local communities: success is not always about scale. We need to support these small giants. Part of the power of social enterprises is their ability to create different kinds of business models of success and impact: one size is not supposed to fit all.

Regardless of ambitions to grow, true scale of impact can only be achieved by working together in collaboration: social enterprises, employers, educators, government, not-for-profit organisations and service providers. That is when wholesale change occurs and when we can create real choices for young people taking their first step into work, regardless of background or circumstance.

The EY Foundation is only six months old, but this is one area that we are really focused on: we have the capability to be a powerful vehicle for social change if we can convene and work with business across the UK and different industrial sectors to change the way young people are seen, valued and recruited. Too many young people today are viewed by society as a problem, rather than our future talent with assets to bring to any employer.

We can do all of this for the current generation of young people and call it success, or we can be bolder and make change happen in the system so that future generations of young people, no matter what their circumstances are, have a different and positive experience of starting work and achieving their potential.
These themes will be addressed in more detail through the Pioneers for Change Fellowship kicking off on March 23 and 24, 2015 in London. Pioneers for Change is an initiative of Adessy Associates.


About Maryanne Matthews
Maryanne Matthews is the chief executive of the EY Foundation, a UK charity that launched in July 2014. The EY Foundation works directly with disadvantaged young people, with employers and social entrepreneurs to create and support pathways to education, employment and enterprise.

Maryanne has worked in the public and private sectors for over 20 years. During her career she has held a variety of roles, starting out as a secondary school teacher, before moving into local economic development focused on the long term unemployed and marginalised communities, and latterly management consultancy including at EY.
Applications are currently open for the charity's Accelerate programme which provides training, a business coach and skills capital to young social entrepreneurs (18-30) to support the growth of young social entrepreneurs or social enterprises that are focused on education, employment and enterprise.
To apply complete our online application form or email
Closing date: Wednesday 21 January 2015