By Jonny Coleman
This article originally appeared on Playboy.com.
America is full of safe options for going to get a drink if you're in a new place. There's a mixologist bar at every corner of every posh or touristy neighborhood; or a hotel bar if you're feeling extremely unadventurous. But, honestly, where's the fun in that?
From the weird and the divey, to the quaint and the refined, the following is Playboy's guide to some of the United States' most unique and remarkable places and spaces to catch a drink... or knock down a few.
________________________________________
THE BAR IN A BARREL
Idle Hour, North Hollywood, CA

Idle Hour is one of the classic programmatic buildings in Los Angeles that stood unused for years before a group decided to reboot it earlier this year. And we can call it a classic because the building's been around since the '40s, which is old by LA standards.
________________________________________
THE BAR IN A LIGHTHOUSE
The Salty Dawg Saloon, Homer, AK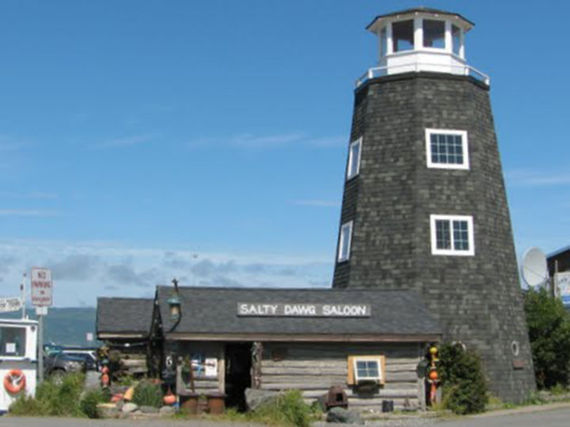 PHOTO COURTESY OF THE SALTY DAWG SALOON
The small town of Homer boasts some amazing fishing, and it's a quaint peninsula town that also gave the world Jewel. It began as this funky old log cabin dating back in the 1800s and eventually morphed into this bizarre bar/lighthouse combo.
________________________________________
THE MAGICAL CLUB
The Magic Castle, Hollywood, CA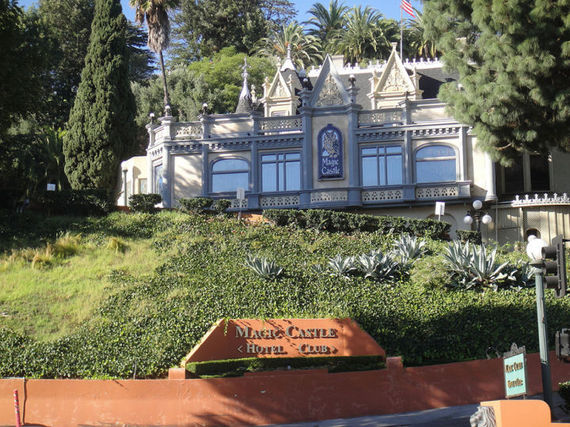 PHOTO COURTESY OF POP CULTURE GEEK / FLICKR
This well-known club nestled in the Hollywood hills offers dinner, drinks, and all sorts of magic-related entertainment. You have to know a member to book a reservation, and it's not cheap, but the Castle offers all sorts of close magic, themed hijinks and surprises.
________________________________________
THE RESTAURANT IN AN AIRPLANE
The Airplane Restaurant, Colorado Springs, CO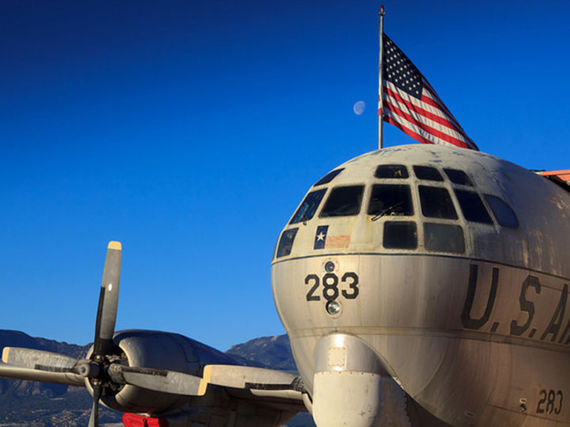 PHOTO COURTESY OF SOLOS RESTAURANT
Want a joke about airplane food? They've probably heard them all at the aptly named Airplane Restaurant, where you can drink and dine inside an authentic Boeing KC-97 dating back to the end of World War II.
________________________________________
THE BAR THAT USED TO BE A MORGUE
Captain Tony's Saloon, Key West, FL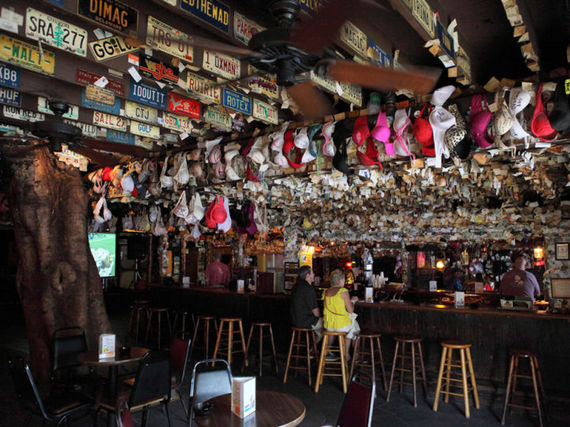 PHOTO COURTESY OF SAM HOWZIT / FLICKR
Speaking of Hemingway, Captain Tony's is a Key West institution that used to serve famous blowhards like Hemingway, Capote and Jimmy Buffet. The building dates back to 1851 in "an icehouse that double as a morgue" and changed hands several times over the years. It even has a tree outside where as many as 17 people were hanged and whose ghosts allegedly haunt the watering hole. The real Captain Tony passed in 2008, but not before fathering 13 children and saying badass stuff like, "All you need in this life is a tremendous sex drive and a great ego. Brains don't mean a shit."
________________________________________
THE BAR FOR THOSE WHO WANT TO BELIEVE
Little A'Le'Inn, Nevada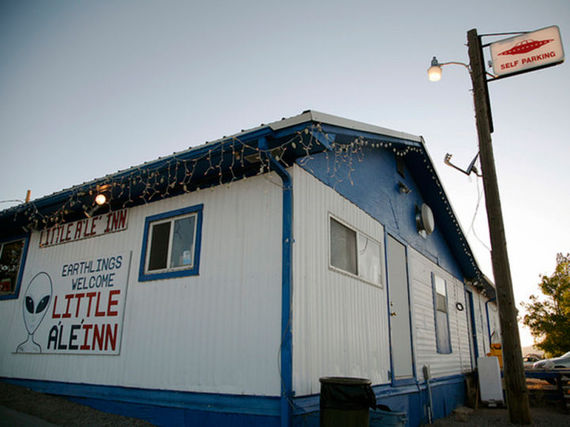 PHOTO COURTESY OF JAY TRAVEL NEVADA / FLICKR
This UFO enthusiast bar and motel is a must for anyone going anywhere near Area 51. This kitschy little roadside haunt in the middle of nowhere offers prime conspiracist watching and was even featured in an episode of original run of The X-Files.
________________________________________
THE BAR WHERE IT'S ALWAYS CHRISTMAS
Snake & Jake's Christmas Club Lounge, New Orleans, LA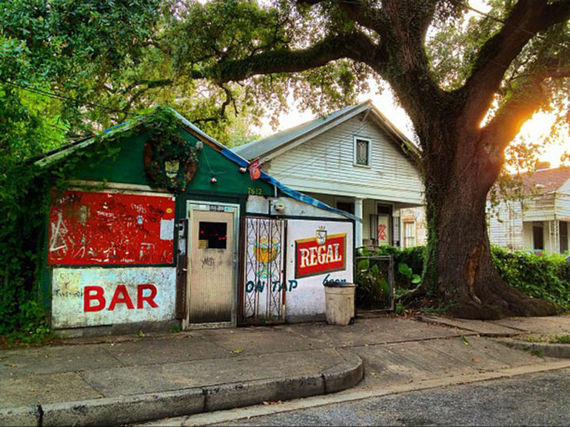 PHOTO COURTESY OF WILL GURLEY / FLICKR
Actually, there are two of them. We're going to give the edge though to Snake and Jake's Christmas Club Lounge, a lawless and quintessential New Orleans dive (part of it is inside a trailer) that gets going at weird parts of the late evening/early morning. And it features the world's coolest bar cat, Jake. However, thanks to a recent smoking ban, locals warn the legendary shithole is endangered.
See also: Lala's in Austin for a (slightly) more wholesome experience.
________________________________________
THE CTHULU BAR
The Lovecraft, Portland, OR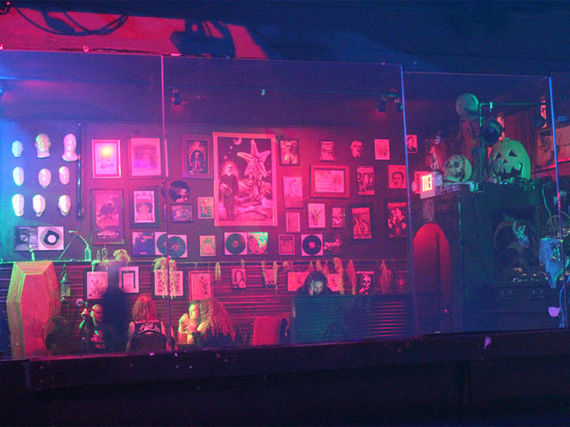 PHOTO COURTESY OF JAY ROC / FLICKR
All Hail Cthulu! The Lovecraft is the bar (and tea room!) for gothic lit aficionados, as it's a living monument to controversial horror great H. P. Lovecraft. They have everything for the dark, nerdy weirdo in your life: metal, goth, rock, DJ, cult/horror screenings, and even drag nights...helping keep Portland weird.
See also: Lovecraft NYC.
________________________________________
More from Playboy.com:
Bars We Love: Herbs & Rye, Las Vegas
Playboy's Best Bars in America 2015
America's Coolest Bowling Alleys
Also on HuffPost: