Starting with an openly gay bandmate at the group's onset, Terri Nunn said Berlin had an LGBT following long before topping charts with "Take My Breath Away." In a continuing nod to this solid fan base, Nunn even guest judged RuPaul's Drag Race. In fact, that experience is reflected in the synth-pop duo's upcoming video, the singer said.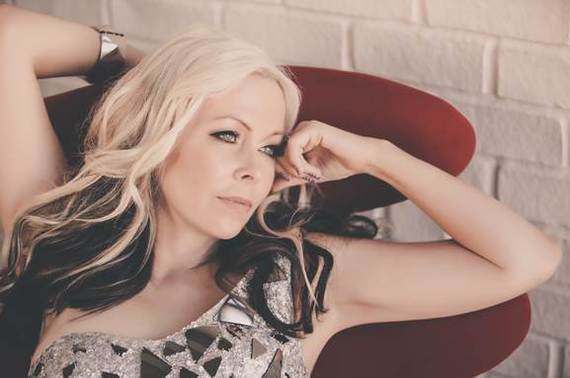 "One of the guys I met filming Drag Race who was just so amazing is Raven," said the New Wave singer, best known for the Oscar-winning love theme from 1987 blockbuster Top Gun. "He just blew me away!"
During a telephone interview, Nunn revealed the Los Angeles-based runner-up of both RuPaul's Drag Race, Season 2 and RuPaul's All-Star Drag Race is heavily featured in the music video introducing Berlin's seventh studio album, Animal.
"She's in quite a starring role -- a costarring role," Nunn said of Raven's part in the album's title track video. "We have some fun together. I'm so glad he was able to do it!"
Filmed in a working L.A. area dungeon, "Animal" features heavy fetish-driven imagery to match the track's dark, slinky synths. Raven is only one of many intriguing featured players, Nunn said of the video, which premiered Valentine's Day. Also receiving air-time is Sister Indica of the L.A. Sisters of Perpetual Indulgence.
Animal musically hearkens back to Berlin's synth-pop days before being known for romantic ballad "Take My Breath Away." Steeped in current EDM trends and edgy beats, the collection also strongly reflects sounds found on the group's last release, 2005 album 4Play.
The disc seems almost certain to appeal to Berlin's stalwart LGBT following. Interest, of course, will only be heighted by casting Raven in a pivotal role. The seed for this, Nunn says, was planted when the drag star mimicked her look on Drag Race.
"It was like, 'Oh, my God!,'" Nunn recalled amidst peels of laughter. "He was like me -- times 1,000!"
Nunn said her Drag Race experience gave her an all-new appreciation for the care drag performers put into their performances -- and made her appreciate being a woman more.
"I was awed by the meticulousness, the grandeur of what these guys put together for themselves as women," she said. "They were better women than me."
"They care so much," the singer with iconic black and blond tresses acknowledged, "They made their own clothes. They did their own hair. I don't do any of that! I'm always bitching because I've got to put on more make-up today. And I've got to find another outfit today. I'd just rather sit around in my sweats."
And where Raven was concerned, she said, it might well have been love at first impersonation.
"He's a gorgeous guy; he's a gorgeous girl," Nunn mused. "It just works on every level."
For more information about Animal or Berlin, visit the band's website.