In the two decades since Warren G released his Billboard chart-topping breakthrough "Regulate," he's seen plenty of changes in the music industry -- especially as relates to rap and hip hop. While much of this evolution is unquestionably positive, the rapper says not all has been for the better.
"When I started, you really had to be a dope artist," he points out during a recent telephone interview, "You really had to know what you were doing to make it in this business. These days, you've got a lot of people just doing it because they think they can."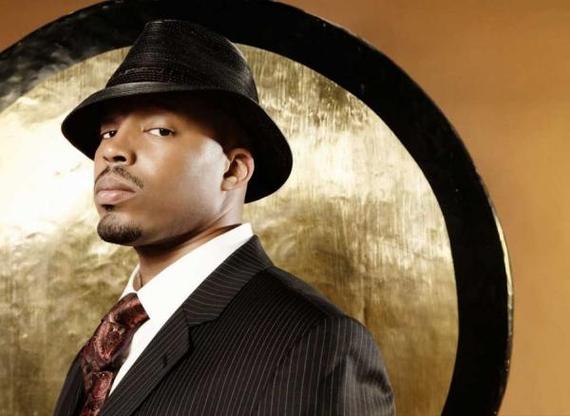 Whereas Warren G's Regulate... G Funk Era came out when hip hop was still emerging, making it more difficult for him to land six tracks in the U.S. Top 40, today rap floods radio airwaves. "Before, you had to work really hard to get your music out there," he said, "These days, anybody can put out a record."
As hip hop has grown in popularity, so has the internet, which he says, makes it "so easy" for "almost anybody" to make music available. Now, not only is the music suffering, many people are releasing it for all the wrong reasons, Warren G says.
"I ain't disrespecting nobody, and I ain't mad at nobody for getting they money," says the Grammy-nominated star, who plays two gigs (8 p.m., 10 p.m.) on June 19 at Yoshi's Oakland, "But instead of it for being the love of the art, a lot of these motherfuckers are just about the money."
Rather than blaming the artists -- and he doesn't name names -- the Long Beach, CA-based entertainer holds accountable the medium which allowed his own cross-over to mainstream fame: radio. Says Warren G, "People think they can just come in and, because they've got a little bit of cash, they can spend it and get their record spinned."
In 1994, when "Regulate" featuring fellow rapper Nate Dogg, rode airwaves to number two on the Billboard Hot 100, only the best of rap made it to pop stations. Now, rap and hip hop are the norm -- which has given rise to stars he loves like Drake, Kendrick Lamar, Wiz Khalifa (with whom he's recently worked) and more -- but he still contends, "There's a lot of bullshit being played."
With the music gaining popularity, Warren G says Corporate America has taken note. Hip hop and rap are increasingly seen as a means of reaching key marketing demographics.
"We didn't have that before," he admits. "All the artists out there, any artist that's making noise, are getting these endorsement deals, pushing corporations' products. That's a humongous change."
Because of this, the performer says it is all the more important the music industry gets behind better material.
"There's good records that don't even get spinned because [radio is] spinning stupid cheese -- then you'll hear some bullshit get spinned in heavy rotation," he says, "We've to get back to a place where there's a line drawn with quality music."
While he's excited by the ever-changing music industry (and perhaps a little concerned about how it has impacted musical output), more than anything, Warren G is grateful. He appreciates knowing he became "one of the elite guys" in the industry at a time particularly difficult for artists in his genre.
"It just feels good to know the work I did, people like it and love it -- and continue to like and love it," he shared. "It makes me feel real good that, after 20 years, 'Regulate' is still in heavy rotation all over the United States and all over the world.
"It lets me know all the hard work I did, all the pain and suffering I went through before I made it, paid off," he concluded, "And it's still paying off."
Warren G plays Yoshi's Oakland Thurs., Jun 19, 8pm & 10pm. Tickets $29, $55. For more info, click here.