"I grew up in the '30s, '40s and '50s, when being gay was not an option," shared actor Richard Chamberlain. "It simply wasn't an option."
Chamberlain first became a household name in the early-1960s. As the star of TV's Dr. Kildare, the handsome, lanky thespian won audiences around the world before roles in Shogun and The Thornbirds earned him the title of "The King of the Television Mini-Series" in the '80s. However, his onscreen roles as a swoon-worthy leading man came at a time when gay men in Hollywood were "in desperate hiding."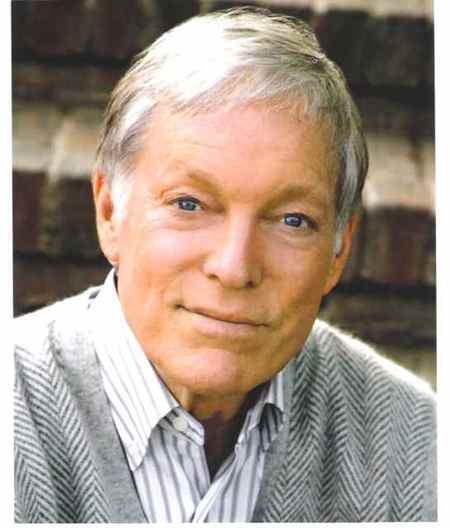 "So I spent most of my life pretending to be something else," said Chamberlain during a recent telephone interview, "which is not a great way to live your life."
Outed by a French magazine in 1989 at age 55, Chamberlain spent another decade-plus side-stepping the subject. However, he admitted a pivotal point in accepting himself as a gay man came while writing his best-selling 2003 memoir Shattered Dreams.
"It was during the course of writing this book -- my God, I was 68 or so when I wrote it -- that all this past fear, self-doubt and feeling of unworthiness and everything just vanished," he stated, "It absolutely vanished."
While promoting his Aug. 24 performance at the Richmond Ermet AIDS Foundation's Help Is on the Way 20 Anniversary Concert and Gala, Chamberlain recalled his initial plans to omit discussion of his homosexuality from the manuscript. After all, the book is not a salacious Hollywood tell-all; instead the author ponders the ability of humans to "live open-heartedly."
"I suddenly realized we were talking about something -- being gay or straight -- that was a nonissue," said Chamberlain.
"These terms don't tell you anything about the person they're applied to, whether they're good or bad, smart or dumb, kind or cruel," he continued. "It doesn't tell you anything important about the person, and I suddenly realized I had been living in fear for an awfully long time for no reason at all."
Since that time, Chamberlain has spoken openly about his sexuality -- and work continues to roll in. Now 80-years-young, the actor remains as busy as casting allows, taking roles in television, film and onstage whenever the opportunity presents itself.
Chamberlain says the entertainment industry's attitudes toward the LGBT community is "not 'changed,' but it's definitely evolving." He looks to current stars like Neal Patrick Harris as an example.
"He's just great!" he said of Harris, calling the younger actor's star-turn in the recent Broadway production of Hedwig & The Angry Inch "terrific."
"His lifestyle, as they say -- which is really a phrase I really loathe -- has nothing and everything to do with it," assessed Chamberlain, whose resume boasts roles on classics like Gunsmoke as well as modern hits Will & Grace, Desperate Housewives and Brothers & Sisters. "He is in an apparently loving relationship with great kids and he has a fabulous life. What's wrong with that?"
Still, Chamberlain -- whose career, now extending into six decades, includes literally dozens TV and film roles, three Golden Globes and multiple Emmy nominations -- says his opinions about how today's Hollywood talents should conduct themselves aren't always popular.
"Some people get mad at me for saying I would not advise a young actor, a leading man type, to talk about being gay necessarily," he declared, "There's a big segment of the American public which is still unfriendly.
"I'm not saying don't talk about your private life," Chamberlain concluded, "I'm saying think about it first."
Richard Chamberlain joins Florence Henderson of TV's 'The Brady Bunch,' actress/singer Roslyn Kind (fresh from touring with half-sister Barbra Streisand) and many others for REAF's 'Help Is on the Way 20' Sun., Aug. 24, at San Francisco's Palace of Fine Arts. For tickets and information, click here.