Kaleo Wong is a navigation student on board Hōkūleʻa, studying the ancient art of wayfinding from the handful of remaining people on earth that know how to traverse the ocean without instruments, using stars, currents, and other signs of nature to make long-distance voyages.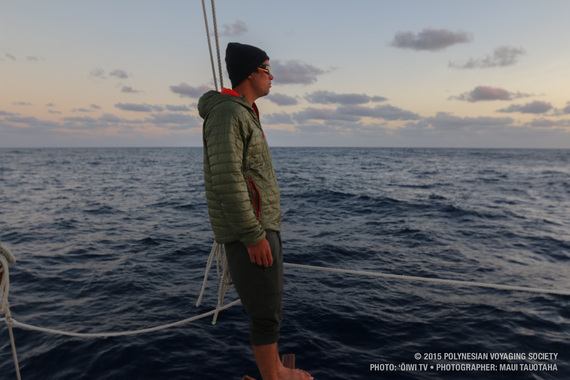 Over the past two weeks, Kaleo and his mentor, master navigator Bruce Blankenfeld, successfully guided the crew of Hōkūleʻa out of Polynesia and on a first-ever journey to Australia.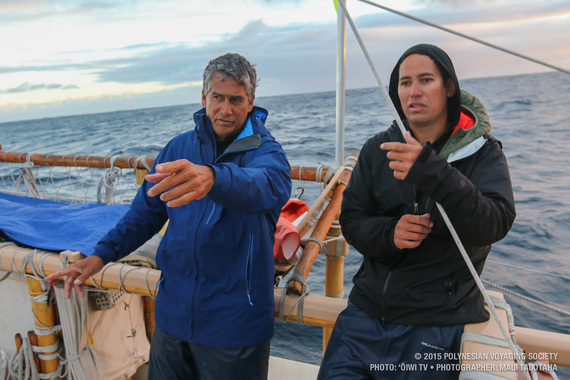 The crew of 14 sailed from New Zealand to Australia, through challenging weather conditions and cloud cover that completely obscured the sun, stars, and moon. But sighting the small island of Lord Howe 310 miles from Australia, as planned, reinforced Kaleo's faith in wayfinding and traditional knowledge. "We carry on this tradition and culture of voyaging to find little islands across thousands of miles of open ocean. Everybody on board is happy to see and feel the magic of Hōkūleʻa finding these islands, guided by our ancestors."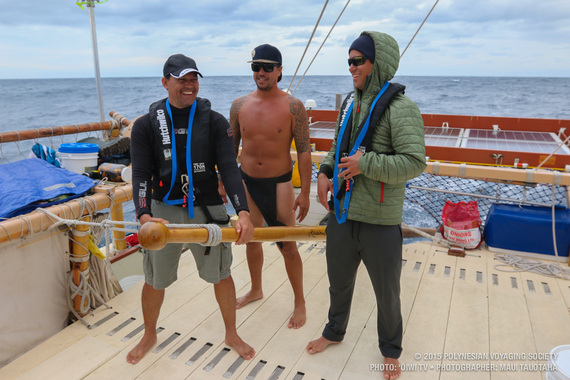 "[At first] We could see all of our stars and planets we were using to guide our waʻa from Aotearoa to Australia. We got Venus, Jupiter, and Saturn. We also used Keliʻikonaikalewa, Aʻa, Hōkūleʻa, Hikianalia, and Newe. Those stars were clearly visible until all the clouds came in and we could no longer see any stars and no moon. Fortunately for us we had a pretty stable, steady wind that we were able to use to guide Hōkūleʻa on our course. Same with the swells: a nice big south swell, southwest swell getting up to 10 to 15 feet. So we were using those to guide us on our course," Kaleo reported.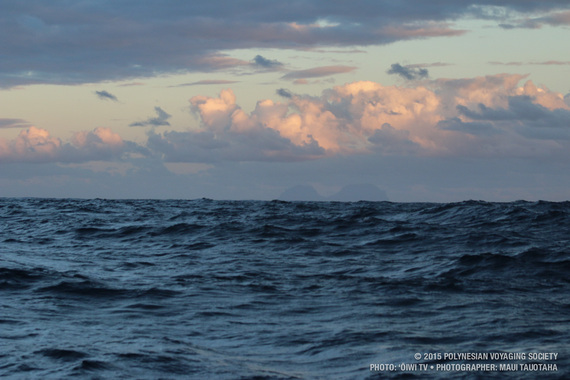 Learning to navigate Hōkūleʻa with traditional wisdom is more than mastering endangered knowledge about the natural world, science, astronomy, and weather systems. Core to navigating well is living out endangered values of taking care of each other and managing resources wisely. This is carried back to land when navigating decisions and life choices. In Hawaiian, "He waʻa he moku he moku he waʻa" translates to "The canoe is our island, and the island is our canoe."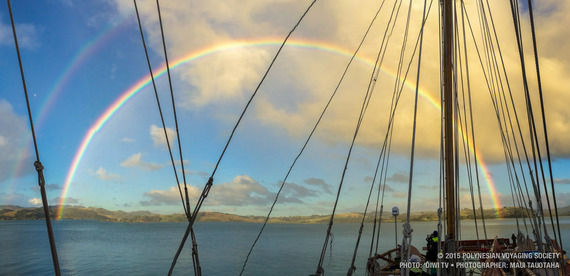 While in Australia, Hōkūleʻa will travel along the coast from Sydney to Darwin, learning how diverse communities Mālama Honua--Care for Island Earth. Crew will be looking for great navigators of all ages and backgrounds that are helping set a positive course for our environment and oceans. Hokulea's journey is tracked live on www.hokulea.com.