By: Mady Dahlstrom, Content Editor for Porch.com
Bring boho-chic into your home décor with macramé, funky planters and faux crystals. For the free-spirited stylist who enjoys flexibility, owns more plants than furniture, and layers pattern on pattern, these boho beautiful decorating ideas are just what you need!
Take a look at these seven stylish boho-chic decorating ideas that you can DIY for your home, brought to you by the Blogger Community at Porch.com.
1. Hanging Macramé Chair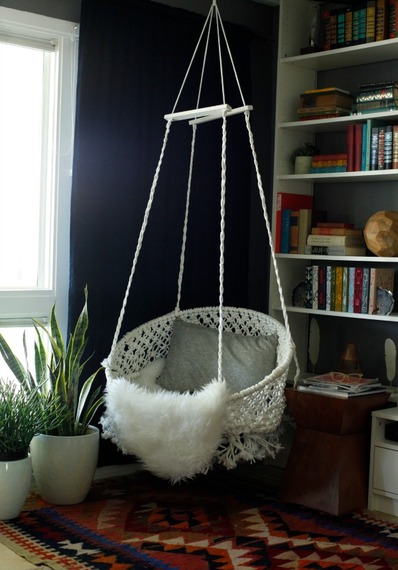 A knotted masterpiece, this DIY hanging macramé chair gives a room the perfect laid-back look. Find out how to make your own macramé chair by following this tutorial.
Image Credit: Classy Clutter
2. Drop Cloth Curtains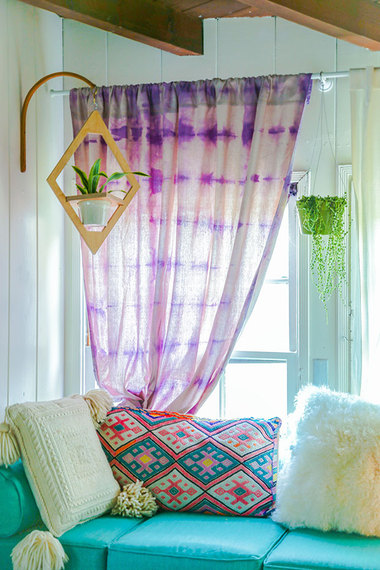 Let a little light in with these tie-dye DIY drop cloth curtains. Curtains don't only belong on your windows, use them to cover up your closet, add a pop of color to a wall, or hang from the ceiling for decoration.
Image Credit: The Jungalow
3. Tassel Pillow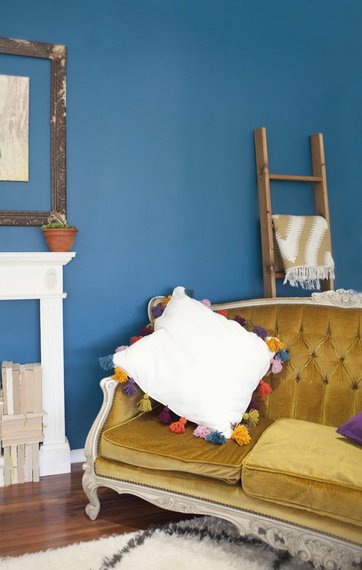 For all of the Anthropologie addicts out there, this DIY tassel pillow looks just as good (if even better) than the real thing!
Image Credit: Sewing In No Mans Land
4. Paint-Dip Planters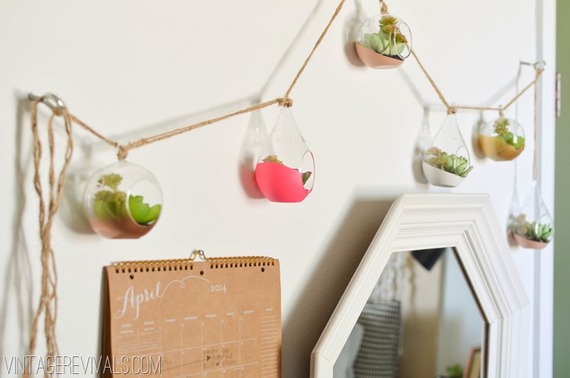 Simple planters turned into paint-dipped works of art, these DIY planters can hang along any wall for a trendy touch.
Image Credit: Vintage Revivals
5. Faux Crystals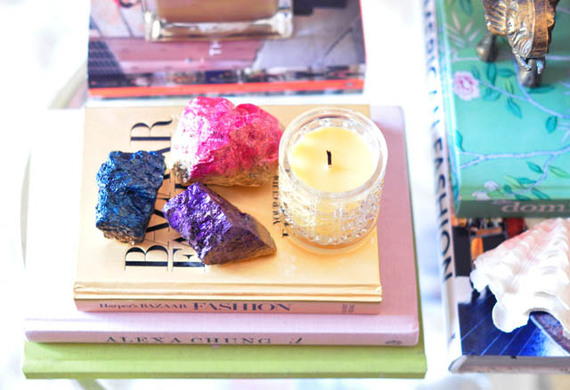 Add a bit of bohemian flair to your décor with these DIY faux crystals made from rocks, nail polish, and gold spray paint.
Image Credit: Love Maegan
6. Fur Stool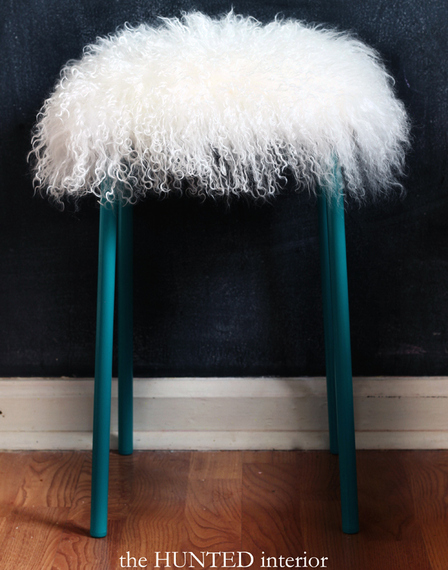 A modern Ikea stool turned boho-chic, find out how to DIY your own gorgeous Mongolian lamb stool with the help of this DIY tutorial.
Image Credit: The Hunted Interior
7. Amethyst Mirror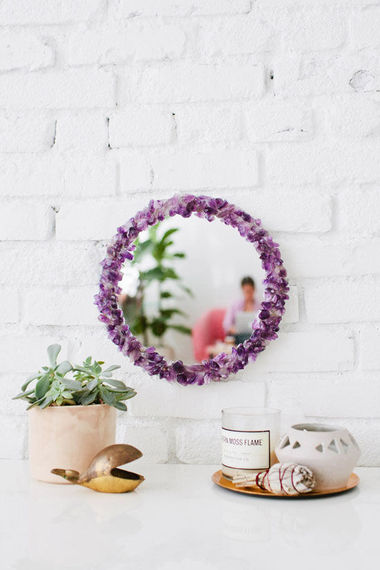 A little rough around the edges, this DIY amethyst mirror will bring vibrant color to your spunky styled bohemian home.
Image Credit: Brittany Wood via Designlovefest
BEFORE YOU GO
PHOTO GALLERY
The Best Cleaning & Organizing Tips