By: Mady Dahlstrom, Content Editor for Porch.com
From your backyard to your local home improvement store, wood crates, containers, and pallets can be found. (You may even have some leftover scraps from a past project!) Don't let these unwanted pieces get left behind, turn your wood crates and pallets into a new piece of furniture, shelf, or storage solution.
The editors of Porch.com have piled up a few of their favorite DIY wood projects that rescue old wood with a few nails, coats of paint, and a lot of creativity. Plus, if you like these projects, be sure to check out Porch's Blogger Community where you can find hundreds of fantastic bloggers with great DIY ideas.
1. Mudroom Entryway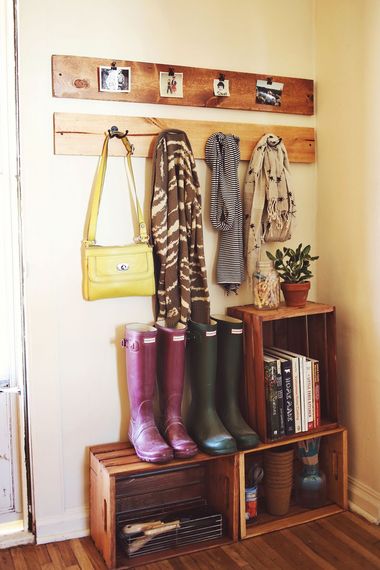 Stacked and stained wood crates for organizing boots and outdoor tools, along with one decorative wood board and another for hanging coats and purses, this wood crate entryway is both charming and functional!
Image Credit: A Beautiful Mess
2. Tomato Planters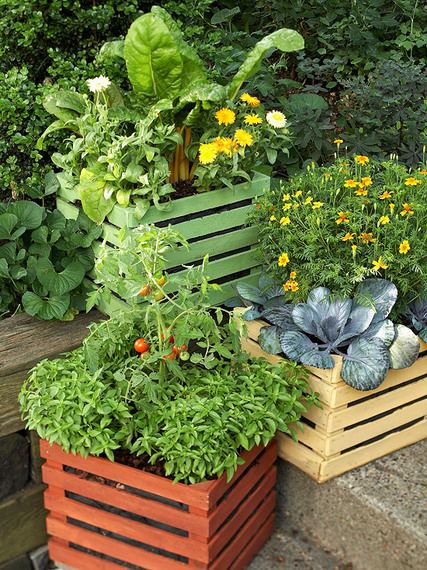 Transform a worn down crate into a colorful gardening container. Paint your crate a bright color, line it with landscape fabric and soil, then fill your new gardening crate with tomato plants or another vegetable favorite!
Image Credit: Better Homes and Gardens
3. Fireplace Surround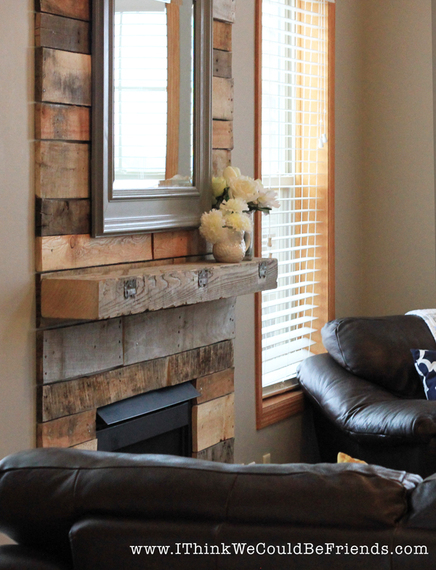 Instead of putting wood inside of your fireplace, this DIY project uses reclaimed wood pallets as the fireplace surround.
Image Credit: I Think We Could Be Friends
4. Industrial Table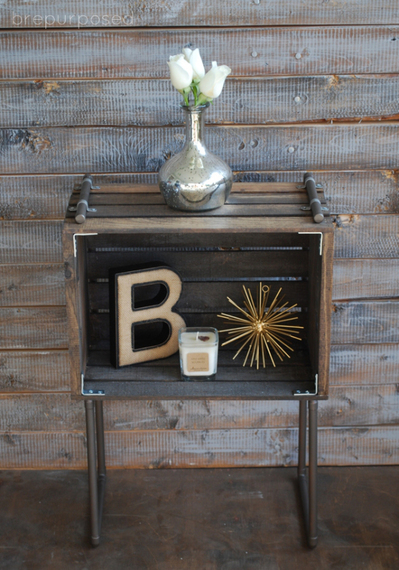 Looking for an inexpensive side table to fill your modern home? Create your own industrial table with copper piping and tube straps, spray paint, and one wood crate for a side table or nightstand that won't cost a small fortune.
Image Credit: Brepurposed
5. Wine Rack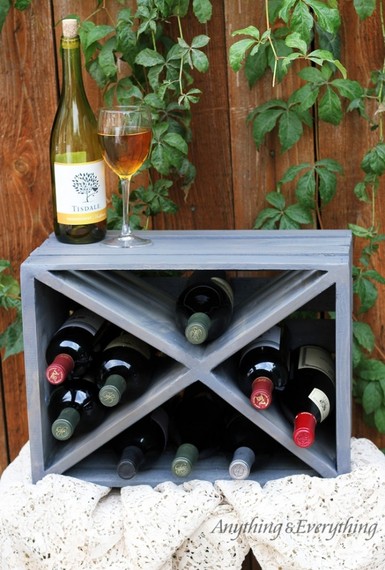 The perfect storage solution for the wine collector, this DIY wine rack built with a wood crate and boards will hold a few of your favorite bottles, without taking up too much space.
Image Credit: Anything and Everything
6. Pet Bed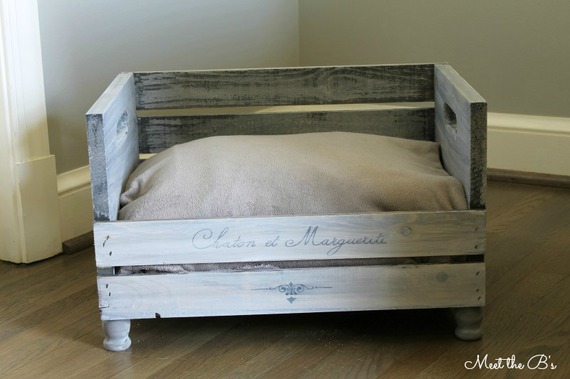 Give your pet a place to rest by turning a wood crate into a pet bed! Glue on four furniture legs, add a few coats of stain or paint, and fill your crate with a blanket or pillow to complete this DIY.
Image Credit: Meet the B's
7. Storage Shelves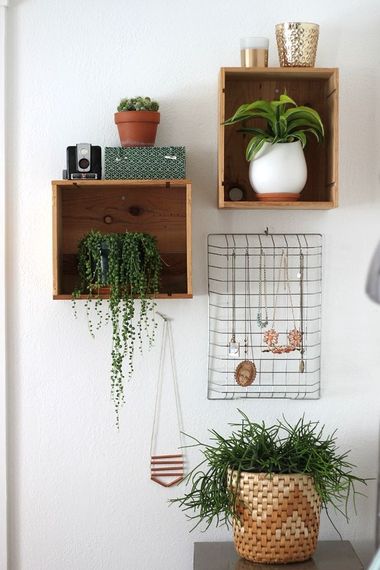 Recycle wine crates by hanging them on your wall for a storage shelf. Fill your crates with your favorite home décor items or potted plants for a simple thrifty wall display.
Image Credit: Smile and Wave
8. Swing Bed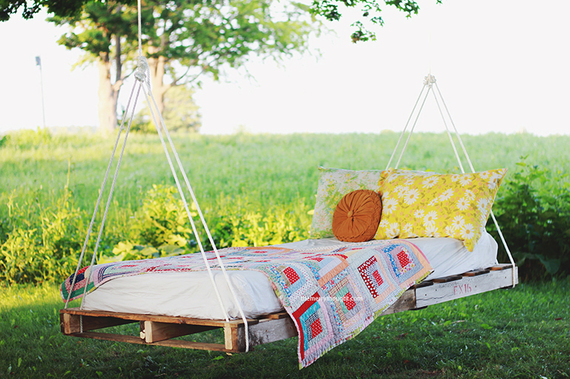 Spice up your home's outdoor area with a DIY wood pallet swing bed. Hanging by rope, this creative furniture DIY brings the comfort of your bed to your backyard!
Image Credit: The Merry Thought
Want to see more DIY projects using recycled wood? Check out additional projects here.