By: Anne Reagan, Editor-In-Chief of Porch.com
Traditionally speaking, green represents balance and harmony, growth and renewal. Because it's a dominant color found in nature, it's one of the easiest colors for the human eye to look upon and pairs well with nearly every color on the color wheel. It's a positive color and many find green to be energizing. Just like in nature, the color green can be represented in a wide variety of hues. From rich moss green to chartreuse, pea green to sea foam, there is no shortage of ways to use this beautiful color within the home. Be careful, these rooms may leave you green with envy!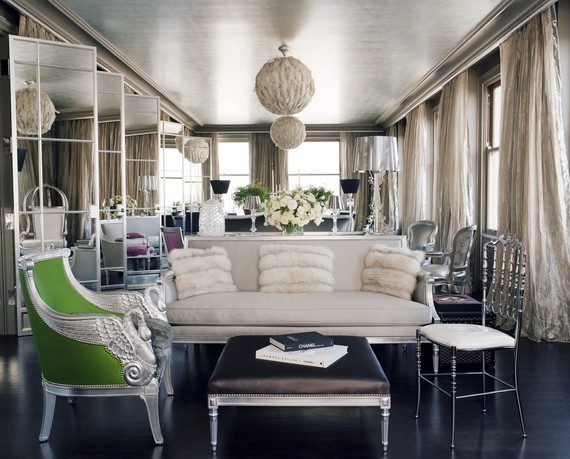 Nob Hill Apartment by Moroso Construction Inc.
The bright lime green on this silver leafed, Empire-style swan club chair is a shocking combination that fits right into this whimsical pied-a-terre. Green can be a powerful color but in this room, the hue is balanced with equally dominant and weighty pieces.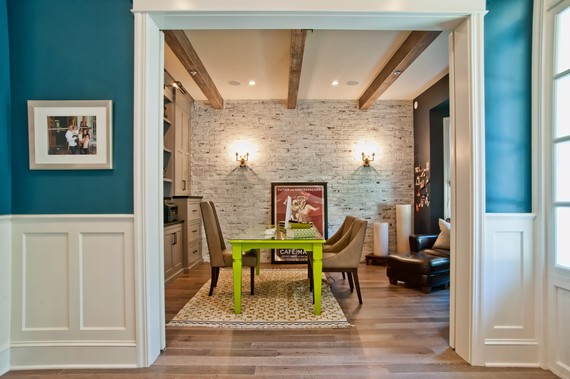 New England Traditional by Structure Home This home is full of personality and style so it's only befitting that the home office has a bright chartreuse desk. Paired with neutral browns and a whitewashed brick wall, this desk adds a colorful pop and makes a colorful statement. Painting one item in the room a shocking color like this is an easy way to add a dynamic touch to your space.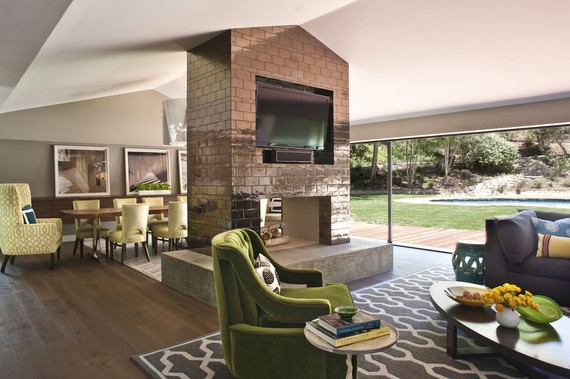 Woodvale Residence by Jeneration Interiors
The greens of the outdoors are brought inside this home. The rich mushroom browns and bronze tiled fireplace are complimented with fresh greens in multiple tones. A near-yellow green upholsters the dining room chairs while a deeper moss green (in a perfect fuzzy velvet) makes for an ideal armchair in the living room.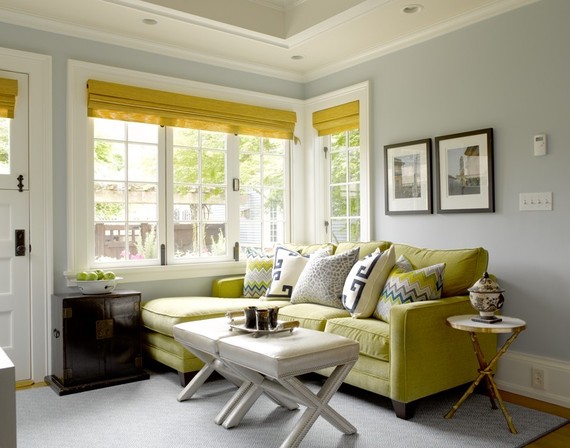 Ward Home by Graciela Rutowski Interiors
A bright and sunny green sectional sofa makes for a cozy reading nook in this home. Paired with yellow window shades and neutral grays, the sofa color doesn't overpower the room; instead it adds a necessary pop of color. Pillows further help blend the colors together naturally.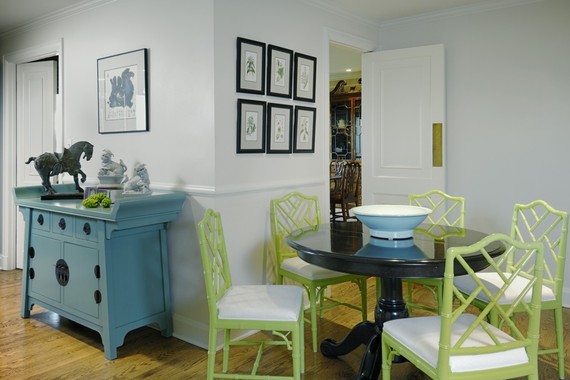 T Home by Graciela Rutowski Interiors
Faux bamboo chairs have been lacquered in a shiny, green hue for this breakfast room. By pairing it with a more reserved robin's egg blue, the green adds a fun touch of personality in the space. Notice how the green is amplified in the nearby botanical prints and the small green pinecones.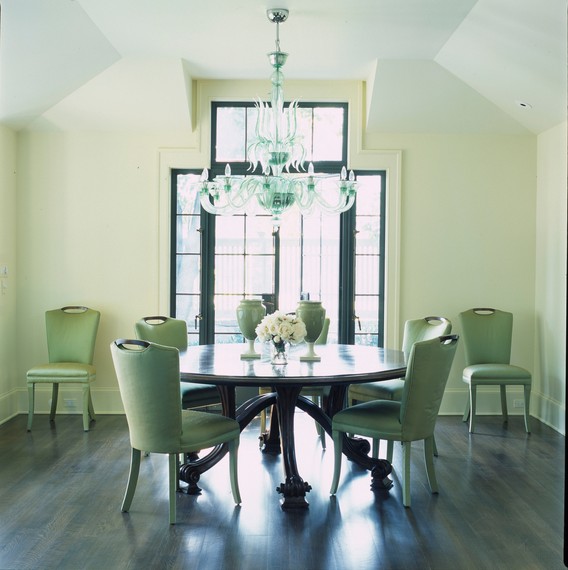 Washington DC Residence by Jorge Rosso Architecture Interiors
The soft greens in this room create an elegant and calm dining room. The Venetian-style glass chandelier, in a gorgeous bottle green hue, along with spring-green walls, provide a classic backdrop to any occasion. The monochromatic color scheme is grounded with the heavy, antique dining table.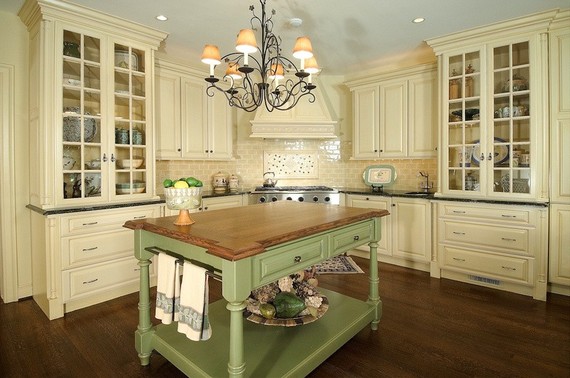 South Jersey Kitchen by David Stimmel Consulting Group
This sunny yellow kitchen employs a bright apple-green kitchen island to be the standout feature. A durable wooden work surface, along with drawers and an open bottom shelf, make this a truly functional piece. Want this look for your own kitchen? Try painting a vintage kitchen island with high gloss paint for an easy to clean finish.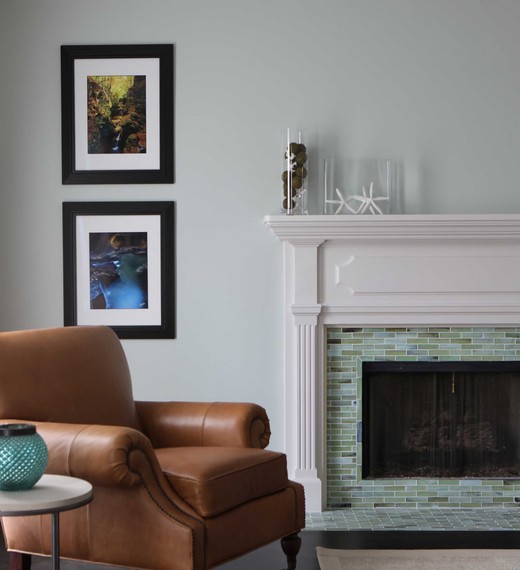 Kitchen Renovation by Normandy Design Build Remodeling
The greens used in this room are subtle and it proves that a strong color like green can be paired with nearly any color. A gorgeous chestnut rolled armchair is cozy next to the sea-green hues of the fireplace tile. The classic white molding around the fireplace really show off the variations of colors within the offset tile pattern.
Feeling inspired? Check out more gorgeous green rooms on Porch.com!