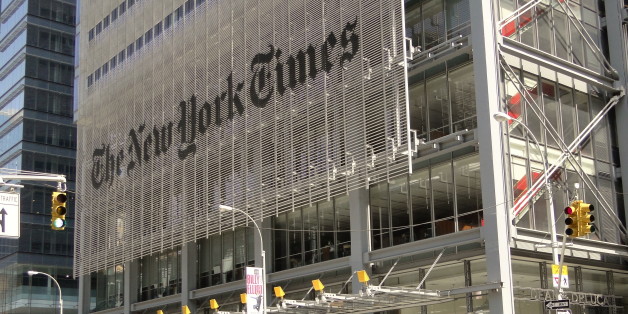 Arthur Gelb, who died in New York Tuesday at the age of 90, taught me the most valuable lesson I ever learned during my two decades at the New York Times.
"You want to recognize what a good story is? Just walk around, look and listen," he said. "Then take notes. Get the details right -- colors, smells, atmosphere -- and people's idioms and inflections. If you don't understand what they're trying to tell you, ask them. Most people like to be asked. Most of all, be honest in your writing."
His great friend A. M. Rosenthal -- who was also my mentor -- added: "Just remember: You are a storyteller in the bazaar. No matter what the story, you are telling the world about itself. Get it right."
They were extraordinary men, both them working in tandem as correspondents and then senior editors at the New York Times for nearly 60 years starting during World War II.
They transformed America's venerable journalistic institution into arguably the world's most influential daily publication. They shaped the lives of two generations of newspapermen. They taught hundreds of ambitious young men and women to go out into the world and get that story right.
I was privileged to be among their protégés. Both Arthur and Abe had me cover the grime and crime of New York City during its darkest days when it looked like the metropolis would collapse financially. They had me cover vast rural regions that were being paved and converted into suburbs to accommodate affluent whites that sought refuge from messy urbanization that afflicted the big cities of America. They had me cover corruption in police departments, and malpractice at hospitals and dubious billing at law firms. They even had me go to the circus and cover how elephants and tigers were treated, and how clowns studied to be versatile.
Then they sent me to Africa, to the remotest corners of that huge continent to cover coups and earthquakes and poor governance. In those years, former colonial territories administered by the British and the French and Portuguese were in the process of becoming independent countries. But with the headiness of freedom came opportunities for local leaders to help themselves to the inviting contents of state treasuries. Arthur Gelb and Abe Rosenthal gave me the opportunity to witness the shredding of Africa's social, political and economic fabric.
They also sent me to cover terrible conflicts in the Middle East -- the war between Iran and Iraq; the taking of American hostages after the Iranian revolution that saw Shah Mohammed Reza Pahlavi flee his home and Ayatollah Ruhollah Khomeini triumphantly return to Tehran to transform Iran into a rigid theocracy.
I saw public executions for the first time, I saw Iran's middle class being decimated or driven into exile. I saw for myself the Soviet invasion of Afghanistan. I saw the violent jousting between Syria and Jordan, once the thickest of friends. I covered the tragic aftermath of the assassination of Prime Minister Indira Gandhi of India.
It was all very sad, but Arthur Gelb and Abe Rosenthal felt that such covering of crises was an essential part of a young journalist's intellectual and professional development.
"Everybody is scared of being under fire," Gelb once told me. "But what matters is how you write about your experience. You are writing for millions of people who will never get a chance of going to the bad places and the good places that you do as a journalist. You have to bring those places to your readers at home, you have to be evocative, and you have to be truthful."
When Arthur Gelb -- and Abe Rosenthal -- said such things, they did so with passion, and with a sense of the romance of journalism. It made you want to go out there and get that story, no matter what the risks. It made you want to explore the world. It made you want to understand the aspirations and exigencies of societies. It made you want to explain the complexities of a world of growing globalization to audiences that a journalist was unlikely to ever meet reader by reader.
I was immensely fortunate to have had the opportunity of listening to Arthur Gelb and Abe Rosenthal. They are both gone now, as are other key mentors like Arthur Ochs Sulzberger and Louis Silverstein -- also of the New York Times -- James W. Michaels of Forbes, and that legendary editor from Sri Lanka, Varindra Tarzie Vittachi.
Of that generation of giants who mentored me, who taught me not only the ropes of journalism but also its knots, only Seymour Topping, also of the Times, remains. I speak to him from time to time, and I still learn from him. I still imagine myself as a very young and ambitious lad from Mumbai, scarcely believing that he was employed by one of the world's greatest newspapers. In my mind's eye, I'm still out there covering coups and crises and disasters. I still imagine myself witnessing the daily drama of development in poor countries.
I'm no longer a newspaperman, of course, I now write books for a living. It's not the same as chasing ambulances and ducking bombs and bullets, of course. The adrenalin doesn't flow as vigorously as during my newspaper days, of course. The tension of daily deadlines isn't there, of course.
But what Arthur Gelb and those other mentors taught me is still lodged in my mind: Get the story right.
Nothing can ever erase that lesson, even though my giants are gone now. Their lessons endure, along with my very grateful memories of Arthur Gelb and his generation of editors.