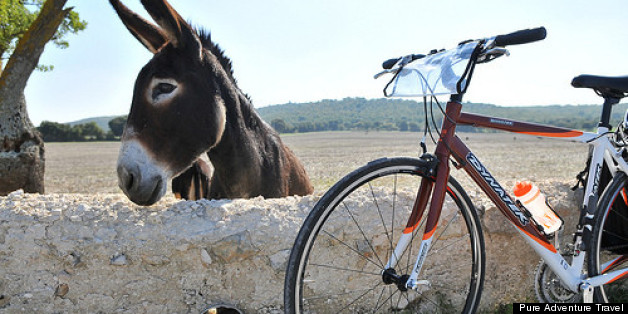 Antonello Losito is a worldly and well-travelled native of Puglia, Southern Italy and former professional cyclist. Losito's passion is to share the food, landscape and culture of his home region with other travelers and he does so when meeting cyclists on their Pure Adventures tours.
Losito took a break from his busy schedule (not only is he a guide with Pure Adventures Self Guided Travel, but he also hosts cooking classes at La Cucina at Gelso Bianco in his restored farmhouse) to share with us the best places to eat and visit while on vacation in Puglia.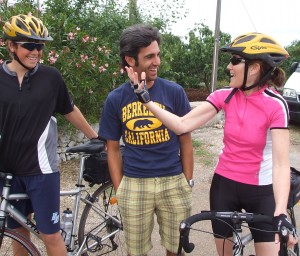 What is the best way to discover Puglia?
The best way to discover the way of life in Puglia is through your palate! I like nothing more than taking a group to make pasta with the ladies in Bari or to a farm where 'burrata' cheese is made the same way it has been for centuries.
When is the best time of year to cycle there?
May for the poppies and September for the perfect temperature.
Where is your favorite place to eat in Puglia?
For the freshest seafood in all of Italy, I go to Savelletri. In this small fishing village you must walk by the dock and sit down for the most rustic and yummy aperitivo with some Verdeca grape white wine.
What is the longest distance you've ever cycled and where was it?
I have cycled from Monopoli on the Adriatic down to Maratea on the Tyrrenum across the country for 239 kilometers -- but that did not happen without food and wine.
What is the best guide book for Puglia?
The Rough Guide is still the best one available at this time.
What do you never leave at home while guiding a tour?
My bell. I put this on my handlebar to make sure everyone knows where I am at all times!
Do you prefer GPS or paper maps?
Paper -- always!