Sure, we love big, bustling cities. But there's something to be said for small towns where life moves slower, traditions are everywhere and the people stop to say hello. From North Africa to New Zealand, these are some of the most charming little places in the whole entire world.
Related: 12 Ways To Make Your Plane Ride More Comfortable
Sidi Bou Said, Tunisia. View panoramic.
This bohemian North African village is a popular vacation spot for wealthy Tunisians. The landscape resembles the Greek Islands with its whitewashed buildings and bright blue trims.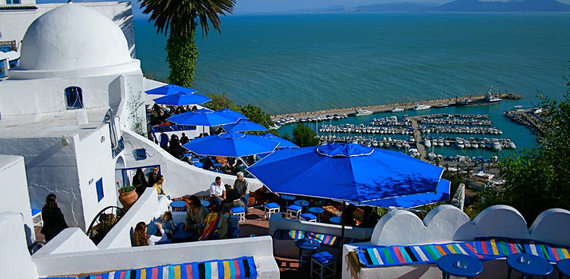 Bled, Slovenia. View panoramic.
No, that's not Cinderella's castle... it's a real place situated in the Slovenian Alps near Austria. The iconic Bled Castle, which dates from the year 1011, now functions as a museum, restaurant and wine cellar, and looks out onto a glacial lake.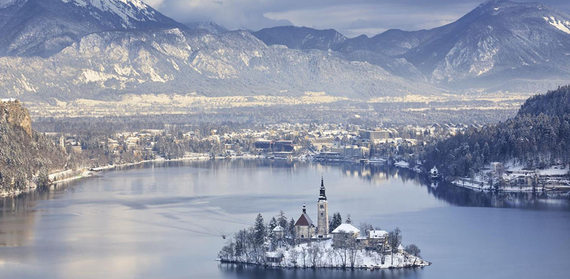 Cua Van, Vietnam. View panoramic.
Located six hours from Hanoi, this 700-person floating fishing village in Ha Long Bay is stunning, thanks to teal water, colorful raft houses, limestone hills and winding streets.
Franschhoek, South Africa. View panoramic.
The Napa Valley of South Africa, Franschoek lies 75 kilometers from Cape Town. The Dutch-influenced vineyard town is a booming producer of Syrahs and Pinotages.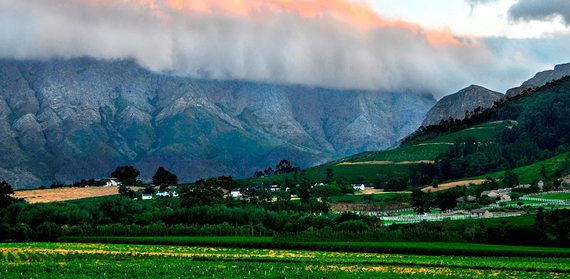 Anneccy, France. View panoramic.
Whatever, Paris. This town in southeastern France is way more romantic than getting jostled by tourists at the foot of the Eiffel Tower.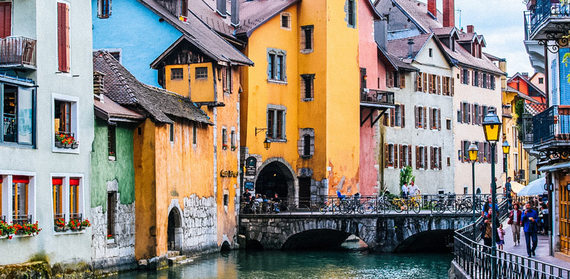 Guilin, China. View panoramic.
Best known for its dramatic setting on the Li River, the town of Guilin dates back to the Qin dynasty (that dates back to 221 BC, in case you didn't know). In addition to just looking beautiful, Guilin hosts a handful of annual traditions, like the March Song, a reed-pipe and bull fighting festival.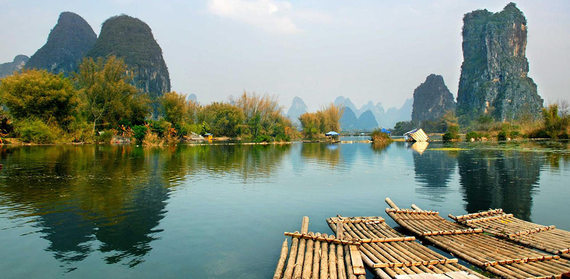 Reine, Norway. View panoramic.
You may want to move to Scandinavia after seeing this adorable Norwegian town. Stay in a quaint cottage and spend the days fishing, kayaking and hiking; at night, you may even catch a Northern Lights show.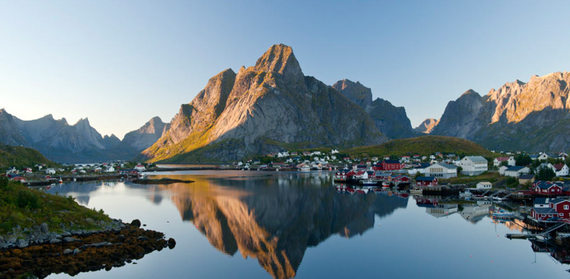 Vernazza, Italy. View panoramic.
With Crayola-colored houses and jutting cliffs, this Northern Italian coastal gem is just begging for the Instagram treatment.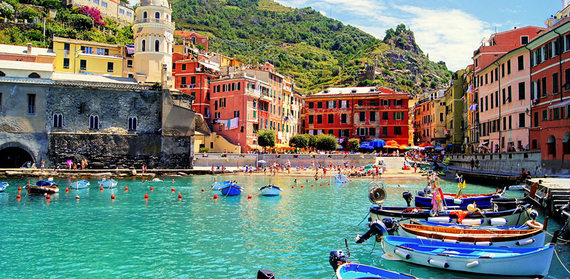 Paros, Greece. View panoramic.
This lesser-known Greek island is situated between Mykonos and Santorini. You'll find white marble and crystal clear water as far as the eye can see.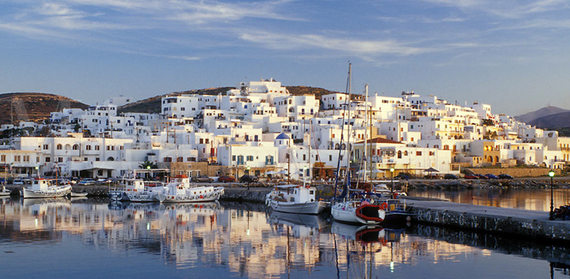 Queenstown, New Zealand. View panoramic.
This resort town on New Zealand's South Island is slow-paced, scenic and cosmopolitan all at once. During the winter it becomes a popular ski destination.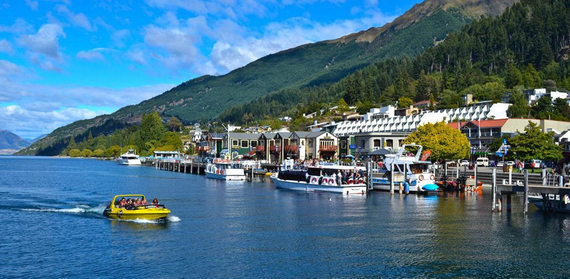 Salvador, Brazil. View panoramic.
Located on Brazil's northern coast, Salvador is a center of Afro-Brazilian culture. Vibrant buildings, winding cobblestone streets and large, open squares meet crystal-blue coastlines.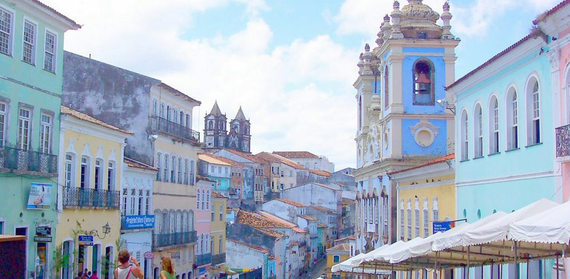 More from PureWow
10 Of The Most Colorful Places On Earth
7 Luxury Hotels With Spectacular Views
Inside 5 Of The World's Most Expensive Homes
Travel To The Happiest Places In The World
9 Picture Perfect Gardens Around The World
Also on HuffPost:
PHOTO GALLERY
40 Prettiest Cities in the World