News flash: Salad does not have to be boring. Just skip the mesclun and try one of these five recipes to liven up lunch or dinner.
Thai Veggie Salad
This Thai-inspired dish swaps greens for crunchy veggies--and is topped with a spicy peanut dressing.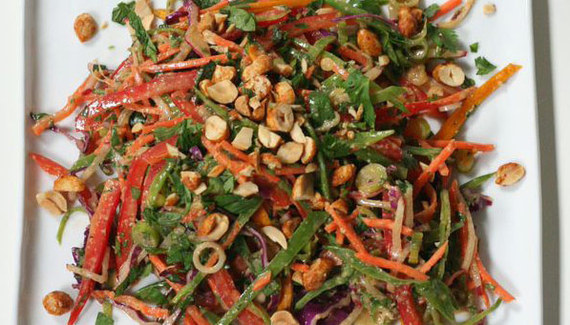 Fish Taco Salad
Sautéed tilapia fillets atop a bed of hearty slaw will be your new go-to come Taco Tuesday.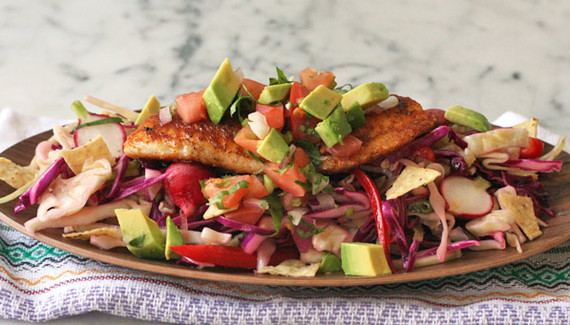 Raw Zucchini Salad
Skip the pasta and serve this satisfying meal of lightly-dressed zucchini ribbons topped with Parmesan cheese.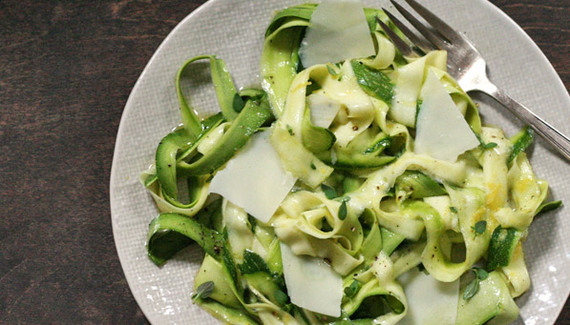 Crispy Goat Cheese Salad
Arugula, fennel and radishes are the perfect bed for rounds of goat cheese encrusted with pistachios.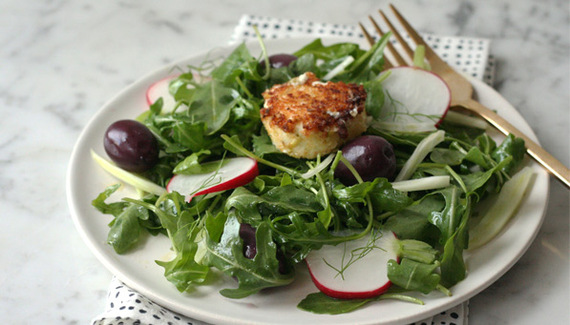 Spicy Carrot Salad
Shredded carrots and chickpeas make for a delightful light lunch.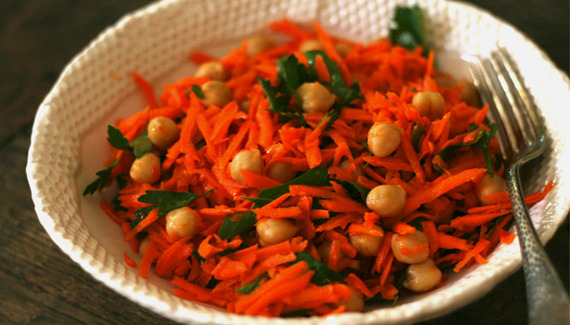 More from PureWow
Spicy Whole Roasted Cauliflower
Cauliflower Steaks with Lemon Herb Sauce
Falafel Salad with Spicy Yogurt Sauce
Falafel Patties
Green Smoothie with Avocado and Apple