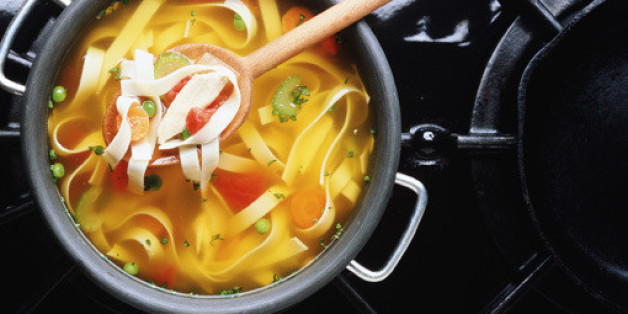 Sure, any fool can make a delicious vegetable dish when the farmers' market is overflowing with bounty. But it takes a clever person--or PureWow--to create an appetizing veggie experience during these days of cold temps and snowdrifts. Here are six entrées to make tonight.
Roasted Veggie Pizza
Butternut squash, mushrooms and fennel top this slice of heaven. Get the recipe.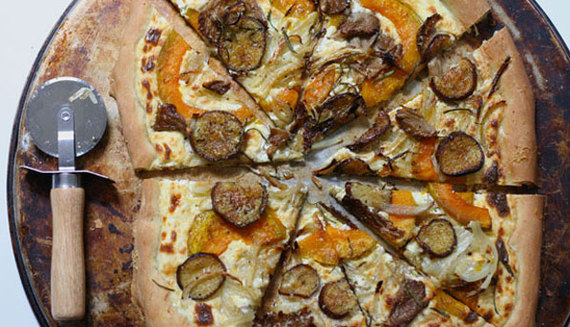 Cauliflower Steaks with Lemon-Herb Sauce
Make the sauce ahead, and the steaks are ready in five minutes, tops. Get the recipe.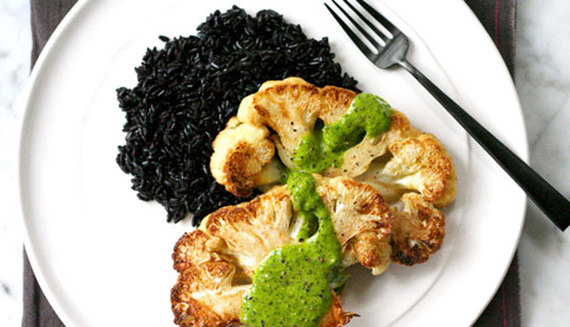 Veggie-Packed Noodle Soup
Ramen gets a lift from red pepper, spinach and a showy but easy poached egg. Get the recipe.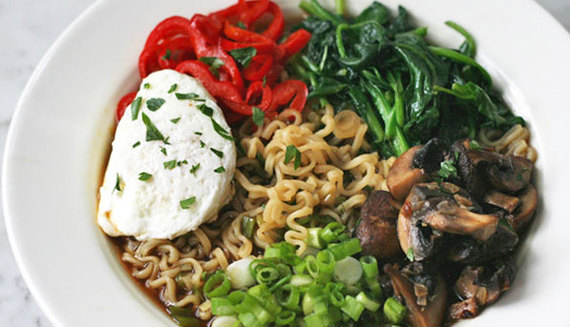 Broccoli Rabe with Chickpeas and Ricotta
This love triangle will have even meat-eaters asking for seconds. Get the recipe.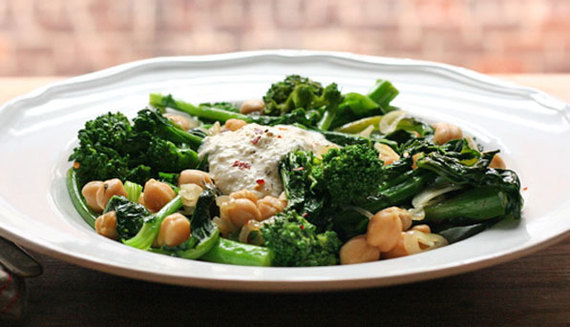 Crunchy Salad with Peanut Dressing
Take a mandoline to red cabbage, carrots and snow peas, then top with a zesty dressing. Get the recipe.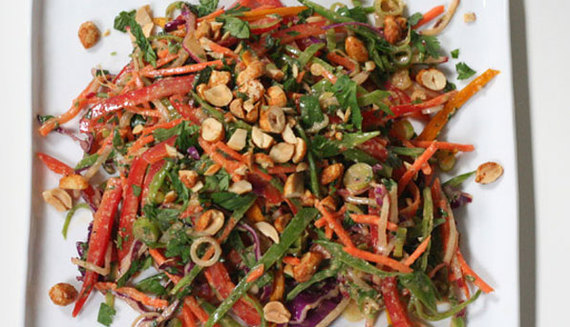 Mixed Greens Lasagna
You can't go wrong with kale, spinach and arugula nestled between layers of pasta and cheese. Get the recipe.
More Recipes from PureWow
Spicy Whole Roasted Cauliflower
Spicy Roasted Brussel Sprouts
Coconut Creamed Spinach
Oven Roasted Beets & Potatoes
The Best Damn Pumpkin Soup
Arugula, Kale & Broccoli Rabe Pesto