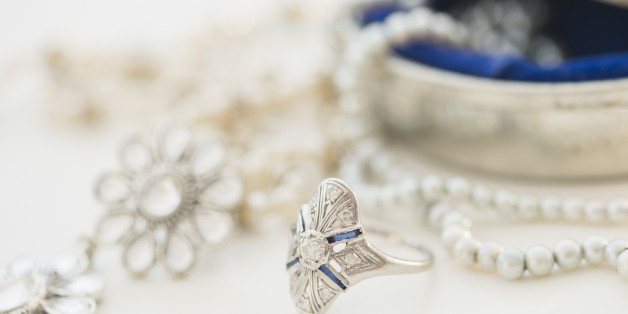 To the woman whose jewelry sits in a jumbled, knotted mess atop her dresser: Your accessories deserve to be treated with a little respec t-- and style! Gone are the cork boards and earring cages of yesteryear. Say hello to some nicer real estate for your baubles and bling.
Related: 17 Shortcuts To A Neater House
Plate It.
Put a serving dish on your dresser or nightstand. (You can decorate one yourself or buy it pre-designed.) Adorn it with your favorite bracelets, rings and brooches.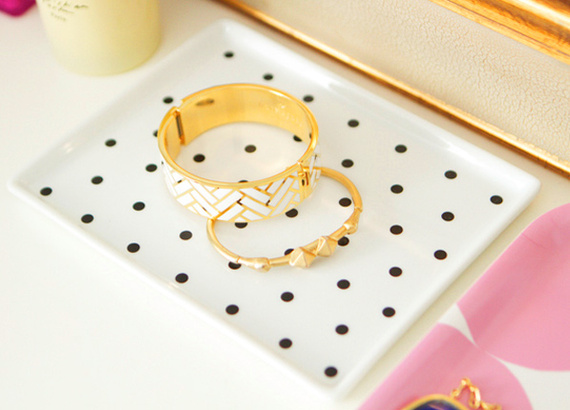 Add Some Quirk.
One man's oddly shaped sculpture is another woman's bangle holder. Go ahead--put the "fun" in functional.
Related: 18 Cool DIY Projects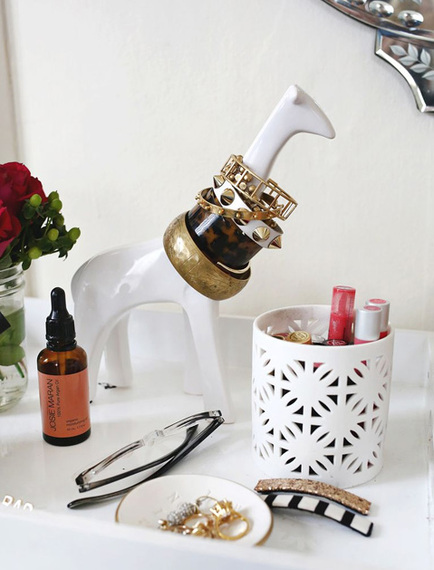 Buck The Trend.
Mount a faux deer head to your wall for a nature-inspired way to drape your necklaces. He won't mind, we swear.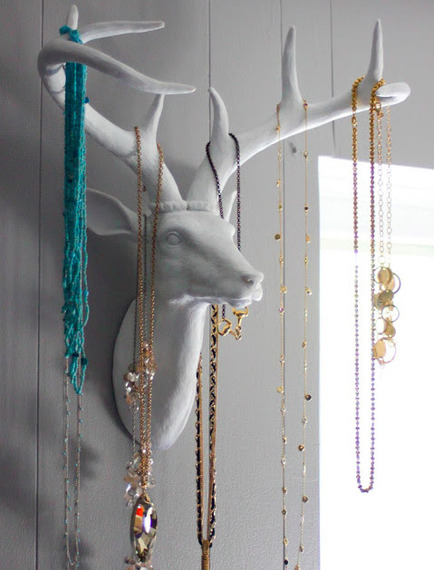 Honor Tea Time
Feeling whimsical? May we suggest hosting a tea party... in your dresser? You'll be happy to open up your drawer every day to see tons of colorful mismatched saucers and teacups.
Related: 18 Summer Style Tricks Every Woman Should Know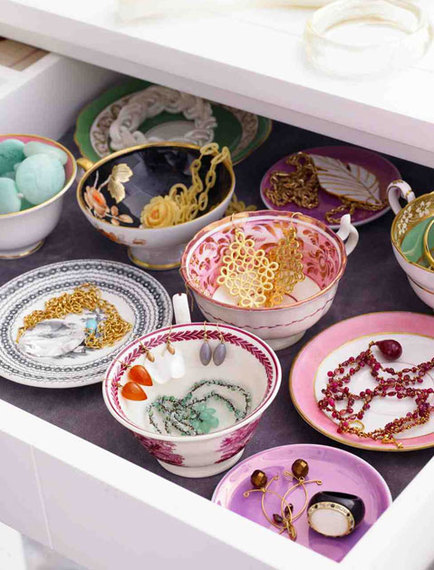 Hang 'Em High.
If you're a minimalist with some extra wall space, try making these jewelry blocks--all you need are brass dowels, a wooden block and some hot glue.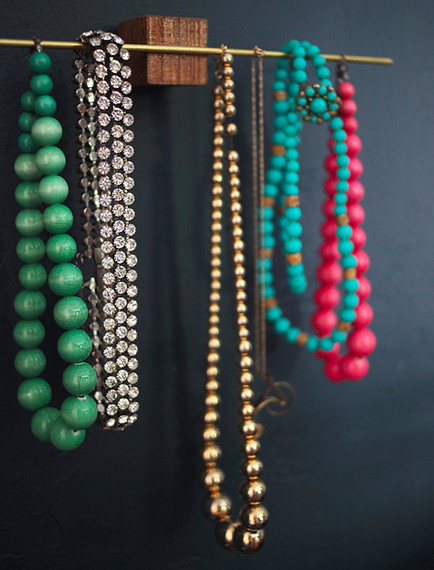 Stack 'Em Up
Make your gems look like dessert by using a cake stand. This DIY version uses plates and shot glasses.
Related: 7 Simple Storage Hacks That Cost $0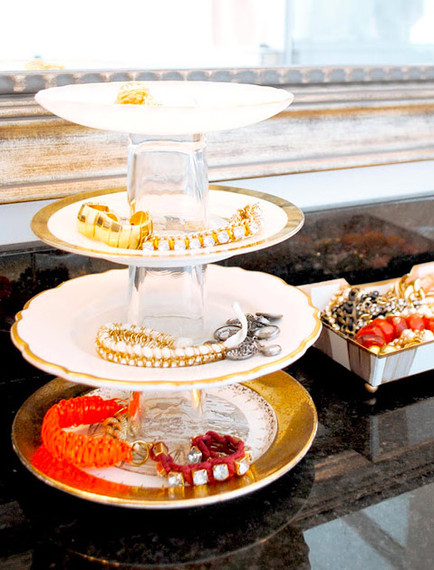 Be A Shop Girl.
Take a cue from your favorite retailer. You can get glass boxes like this at any furniture or home goods store.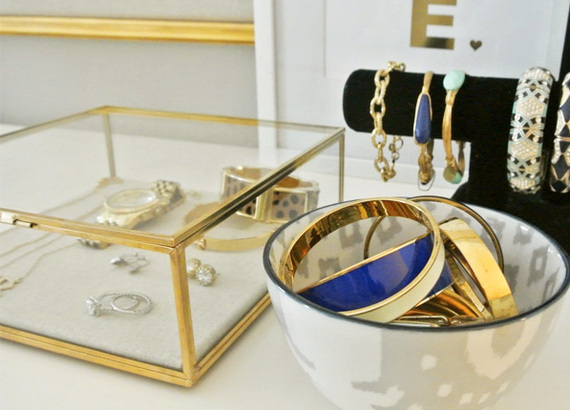 Play Dress Up.
Use a mannequin or dress form to drape necklaces and pin brooches.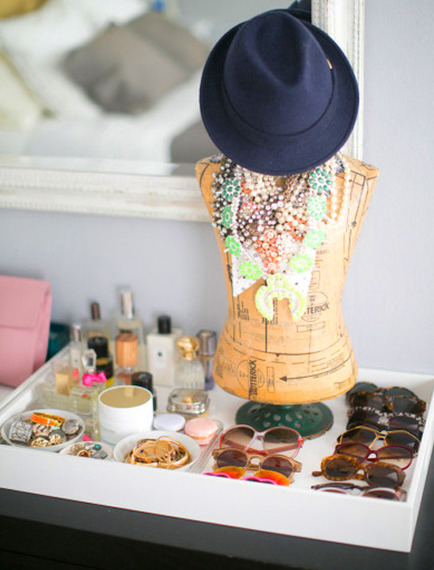 Branch Out.
This easy project is an understated and beautiful way to bring the outside in.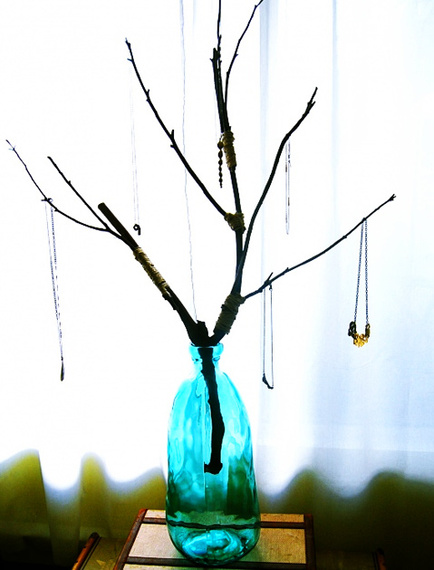 More from PureWow
The Top Home Design Trends of 2015
30 Things You Need To Do Before Houseguests Arrive
She Sheds Are The New Man Cave

Also on HuffPost:
PHOTO GALLERY
The Best Cleaning & Organizing Tips