What do Mad Men, Girls and The Mindy Project have in common? Well, aside from taking up two thirds of our DVR, they all feature New York apartments we're seriously coveting. (Full disclosure: We've rewatched entire episodes just to catch a glimpse of Pete Campbell's cross streets.)
But are these fictional residences realistic? Well, yes and no. Find out who could really afford to live where, and how you can snag your favorite characters' home-decor looks.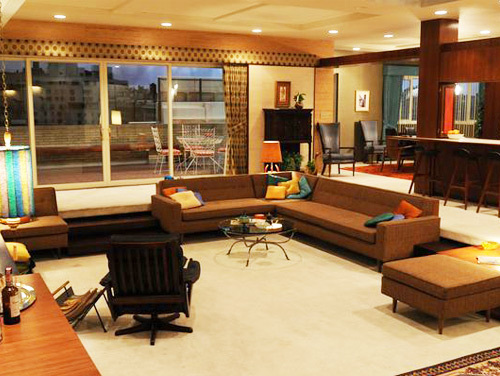 The characters: Don and Megan Draper from Mad Men
Neighborhood: Upper East Side (73rd and Park)
The look: Shag-chic, with a sunken living room and plenty of walnut cabinetry
On the realism scale: 9/10. The MM production team is known for attention to period detail, so it's no surprise that the Draper apartment is so convincing from a decor perspective. What's even more impressive is that Don could totally afford this awesome pad: Maddicts estimate his salary at $65,000, which is roughly $425,000 by today's terms (and enough to afford a $2,295,000 Park Avenue three-bedroom with 20 percent down).
Related Links:
A New, UK-Inspired Boutique Hits The West Village
12 Reasons Why Prospect Heights Is The Next Big Thing
SoHo Has An Entire Store Devoted To The Desk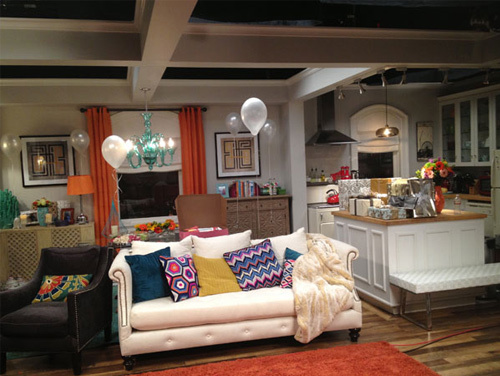 The Character: Mindy Lahiri from The Mindy Project
Neighborhood: Unknown (but has to be uptown, right?)
The look: The cheerier side of an Anthropologie catalogue
On the realism scale: 2/10. An endless foyer, walk-in closet and spiral staircase? Even Kim Kardashian's OB/GYN doesn't make that much money. (Mindy's salary is probably in the $200,000-a-year range.)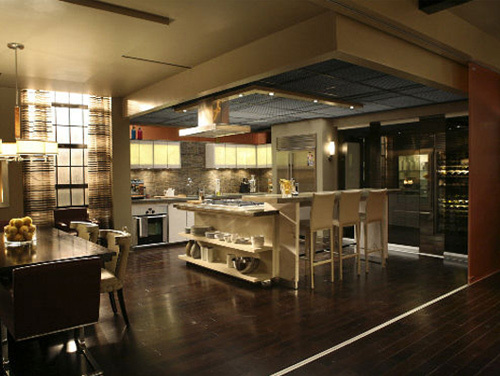 The character: Richard Castle from Castle
Neighborhood: Soho
The look: Ultramodern man cave
On the realism scale: 5/10. This two-storied apartment is pretty sweet for a novelist. (A one-story Soho loft can easily go for $30,000 a month.) Plus, we've never met a straight, single man able to pull off monochromatic open shelving. We do, however, appreciate seeing a writer who actually owns books.
Castle residence must-have: Black-and-silver accent wall.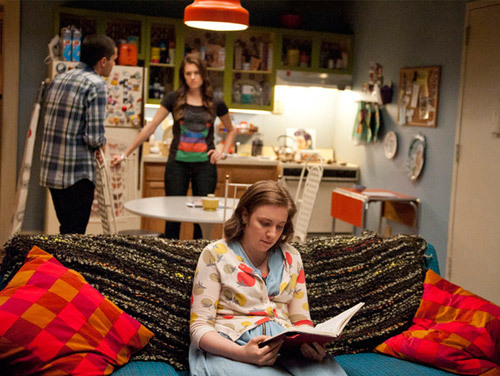 The character: Hannah Horvath from Girls
Neighborhood: Greenpoint
The look: Messy vintage with pops of color
On the realism scale: 9/10. Hannah's small, disheveled space feels totally appropriate for a first apartment. She probably pays only about $1,000 a month for her share of a north Brooklyn two-bedroom, but no worries: She'll be priced out of her up-and-coming neighborhood soon enough!