For once, we aren't talking bagels. We're talking doughnuts. Piping hot and (hopefully) full of jelly.
So we've rounded up our ten favorite doughnut varieties at spots around NYC. Enjoy.
The Filled Square at Doughnut Plant
Only an evil genius creates a square doughnut oozing with jelly in every bite. Snag that or any of the two dozen other varieties at one of the main locations (or most coffee shops around town). More details please.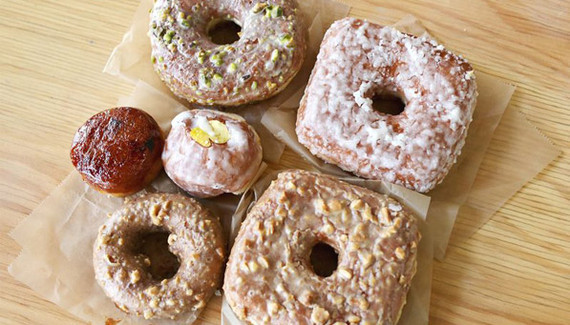 The Doughka at Dough
It's hard to resist a chocolate-coated pastry the size of your face. Even harder? When it's a hybrid between a doughnut and a babka (Dough's newest creation). More details please.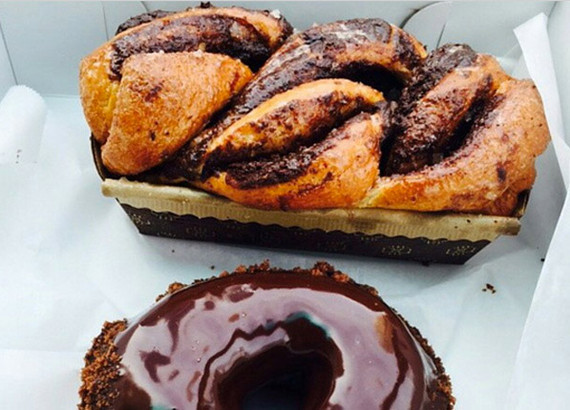 Powdered-Sugar Blueberry at Babycakes
These little guys are vegan and gluten-free (but you'd never be able to tell the difference). More details please.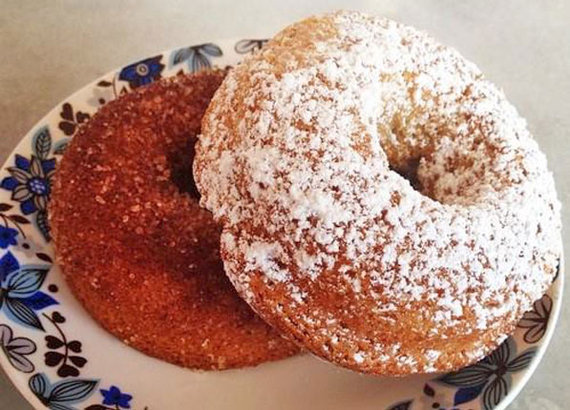 The Norberweiberberweiberhydrafab at the Cinnamon Snail
Also vegan, this roaming food truck is known for slapping its fillings (like bourbon-hazelnut ganache) on top of its doughnuts. We think the name comes from the sound you make after trying one. More details please.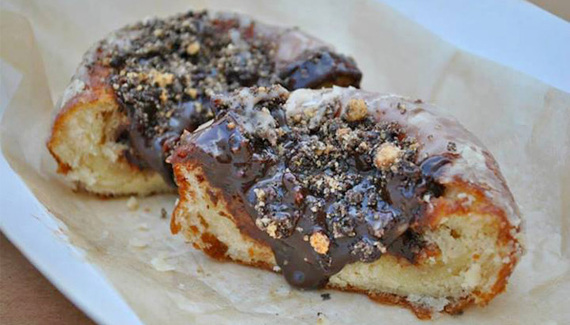 The Raspberry-Sriracha at Dough Loco
A flavor that started as a joke is now a best seller. More details please.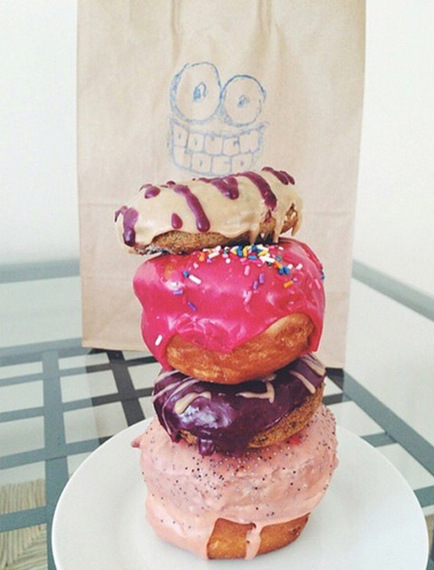 The Long John at Pies 'n' Thighs
Not just for fried chicken and meringue, this beloved brunch spot also rotates special, sugary treats. (Bonus: A new restaurant just opened in the Manhattan.) More details please.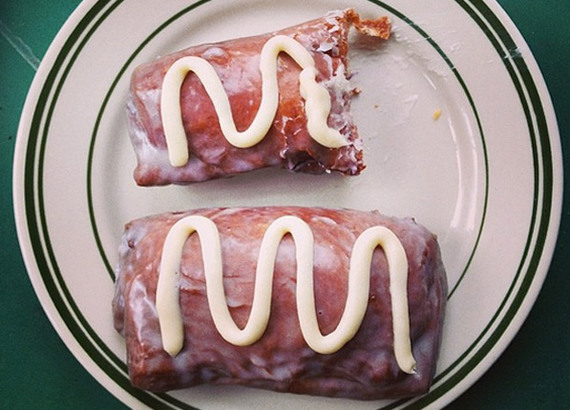 The Cinnamon Sugar at Doughnuttery
The Baked by Melissa of the fried-dough world, this Chelsea Market stand makes it hard to eat just one tiny treat. More details please.
The Plain Cake at Peter Pan
No frills, no fuss is what you can expect at this old-school Greenpoint counter. More details please.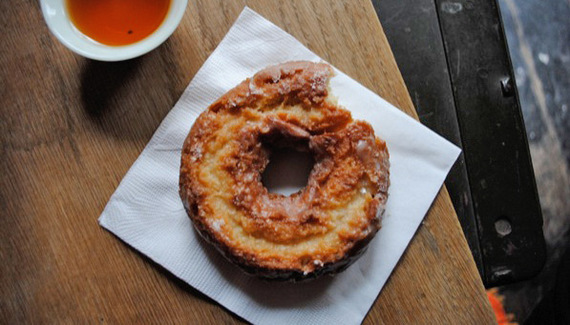 The Bombolonis at Sullivan Street Bakery
Hi, these are filled with custard and very well may change your life. More details please.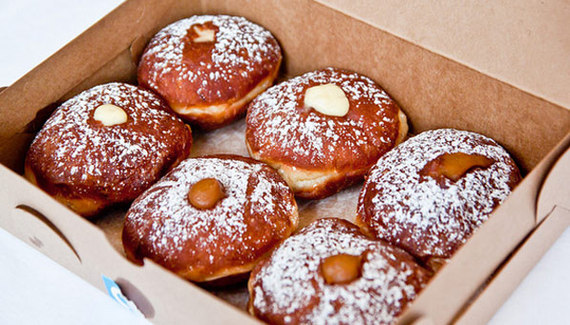 The Sugared Brioche at Mah Ze Dahr Bakery
And last but not least are these Tom Colicchio-approved, vanilla-filled brioche joints, available for NYC delivery. More details please.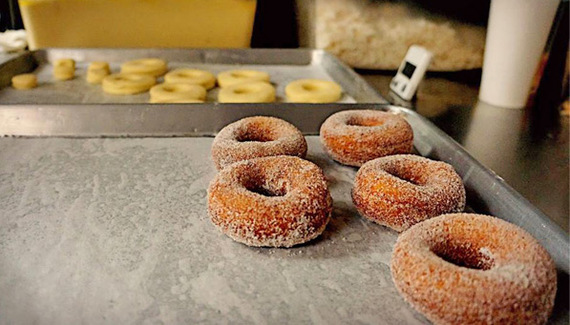 More From PureWow
NYC's Prettiest New Chocolates
Afternoon Tea in NYC
Cake For Breakfast and Milkshakes with Rum at This New Local NYC Bar
The Middle Eastern Hot Chocolate You Need To Try
7 Recipes to Make Mornings a Little Sweeter