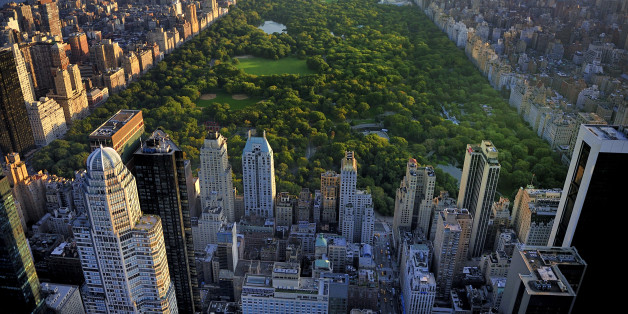 New York City: The living ain't always easy.
But what we lack in laundry convenience, we make up for in cocktails with a killer view.
Now that it's firmly spring, let the rosé flow. These are the ten best spots for sipping in the skyline.
Related: NYC's 10 Best Doughnuts
Pod 39
April Bloomfield's Salvation Taco may be the best-known amenity at this Murray Hill hotel, but we like to think the framed roof deck is the real star. Get Location.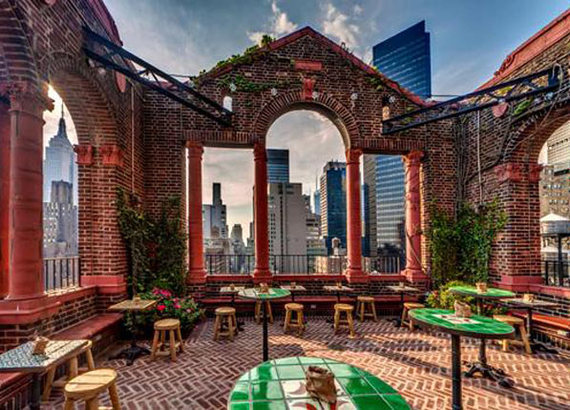 Refinery Hotel
Over in the Garment District you'll find this year-round lounge (thanks to a retractable glass roof) with an up-close look at the Empire State Building. Get Location.
Related: NYC's 10 Most Instagrammable Restaurants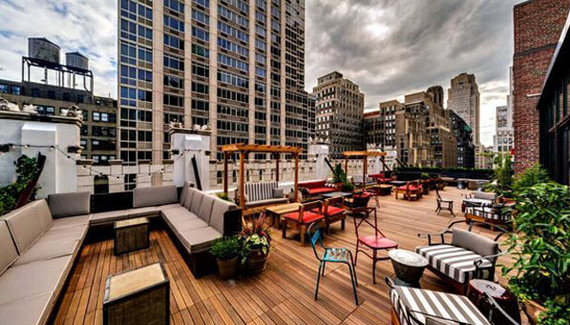 The Roof at Viceroy New York
For a straight-shot view of Central Park, hit up this recent edition to the Midtown hotel scene. Get Location.
Related: NYC Summer Concerts You Can't Miss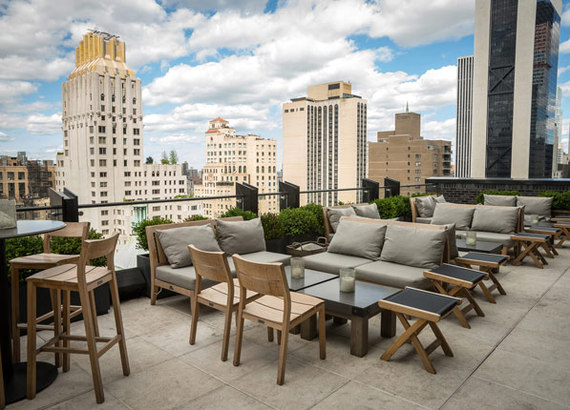 Roof Garden Café at the Met
Or just nestle right up to the tree line. Get Location.
Related: 6 Spring Day Trips To Take Around NYC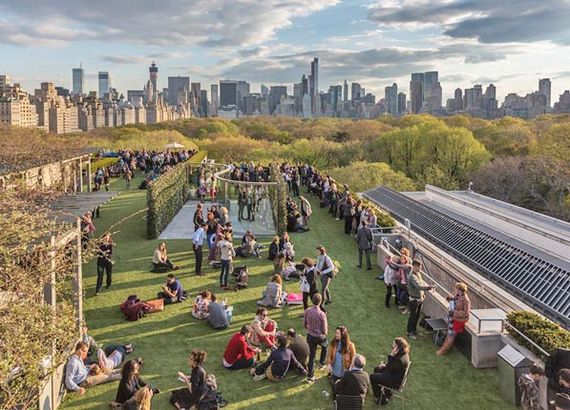 The Terrace at SixtyFive
To look down on basically all of Manhattan, you gotta head to 30 Rock. The newly renovated Rainbow Room just opened its wraparound terrace, and holy 65th floor is it spectacular. Get Location.
Related: What $500,000 Will Get You In NYC Real Estate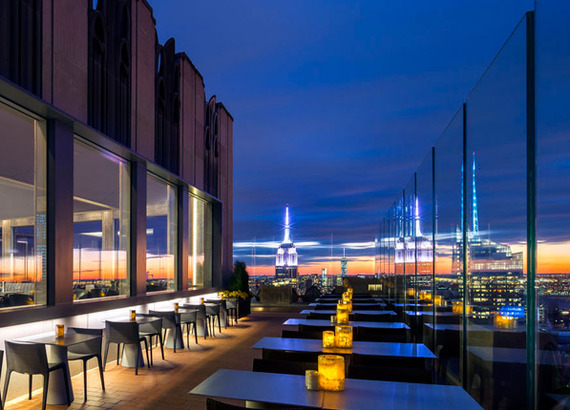 The Empire Hotel
Consider this your go-to nightcap spot after an evening at Lincoln Center. Get Location.
Related: The Cheapest Parking In NYC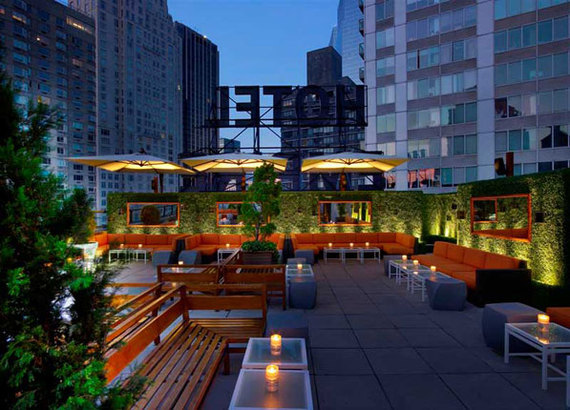 Gallow Green
Less about the view and more about the garden-like ambiance, this is the ideal place for enjoying the afternoon breeze over a gin punch bowl. Get Location.
Related: The Perfect Saturday in Brookfield Place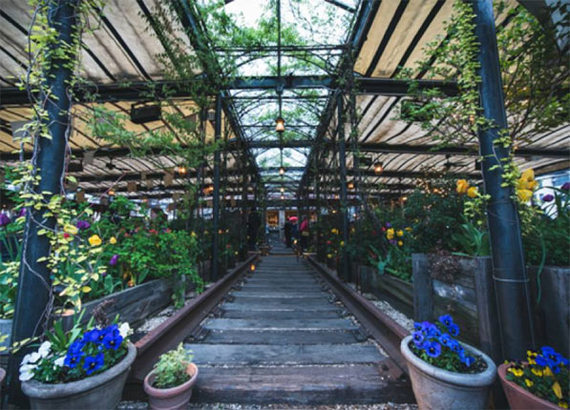 Catch Rooftop
Enjoy the open skies of the Meatpacking District atop this seafood restaurant's renovated space. Pro tip: Book a table for an early dinner before the, ahem, late-night types descend. (You know the ones.) Get Location.
Related: Hawaiian Food In The East Village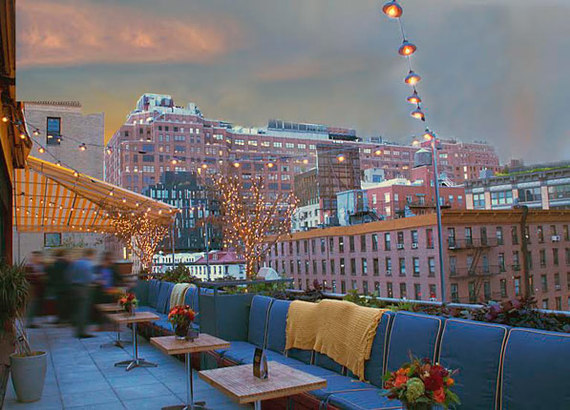 Northern Territory
News flash: The Wythe isn't the only game in town. (In fact, the crowd is pretty obnoxious.) When you're in Brooklyn, hit up this Greenpoint gem instead. Get Location.
Related: NYC's Best New Restaurants
Penthouse 808
To see the skyline head-on, look no further than Queens. The Ravel Hotel's terrace restaurant has views of that, the Queensboro Bridge and the Silvercup Studios sign. Get Location.
Related: 10 Must-See NYC Art Exhibits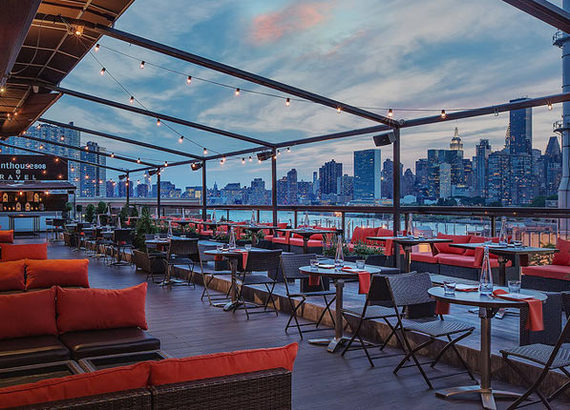 More from PureWow
26 Recipes For The Ultimate Mexican Fiesta
Kentucky Derby Party Recipes
The Best Breakfast Recipes In The Whole Entire Universe
30 Delicious Ways To Eat Your Greens
24 Easy Skillet Recipes