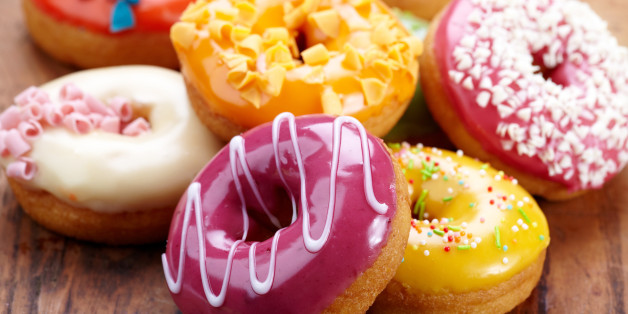 Doughnuts. Do we really need to say anything else? Here are the best of the best, all around town.
Donut Snob
It's the ingredients that make these doughnuts (available at area shops like Cofax and Food + Lab) so top-drawer: natural citrus zest, fresh berries, pure Madagascar bourbon vanilla, bittersweet Belgian chocolate and freshly squeezed fruit juice. Location.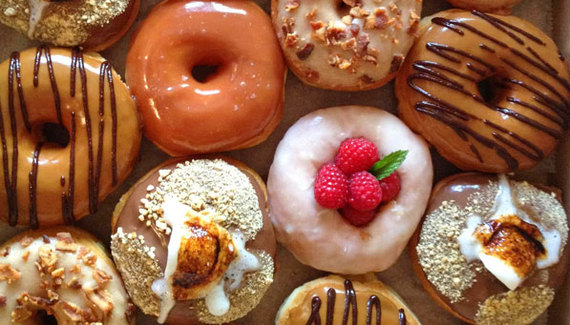 DK's Donuts
This family-run Santa Monica institution is constantly innovating flavors and shapes. Try the latest, a waffle doughnut (woughnut?) made to order. Location.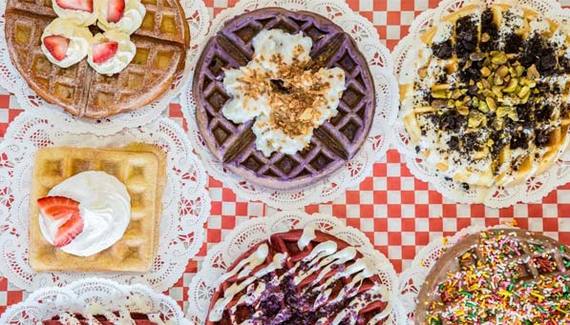 Donut Friend
This Highland Park shop has a neat conceit: You customize your own treat by choosing the cake, filling and glaze--and somebody makes it for you on the spot. So far, a doughnut layered with strawberry and chocolate is our favorite. Location.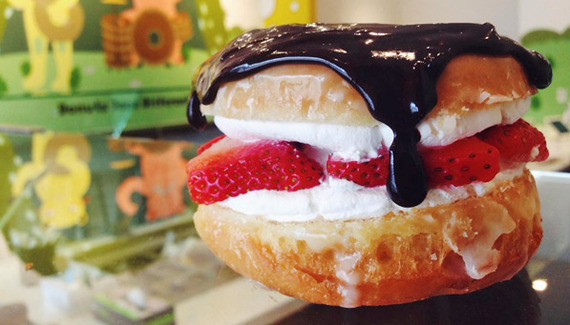 Kettle Glazed
This don't-miss storefront in the shadow of the 101 is home to the West Coast version of a New York foodie fad, the Cronut. Think layers of croissant dough infused with vanilla-bean custard. Commence drooling. Location.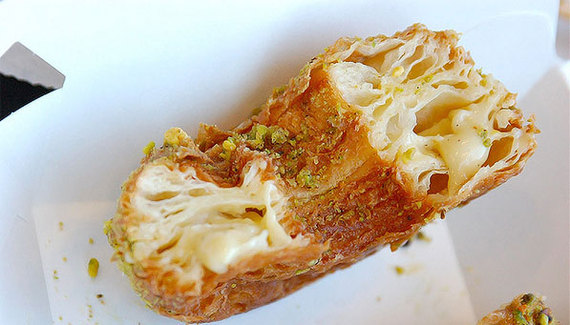 Fonuts
Frankly, this one is just too healthy to be called a doughnut since it's baked, not fried. There are also vegan (peanut butter and chocolate; banana and cinnamon) and gluten-free (coconut and passion fruit) flavors that are--for serious--just as good as their less virtuous counterparts. Location.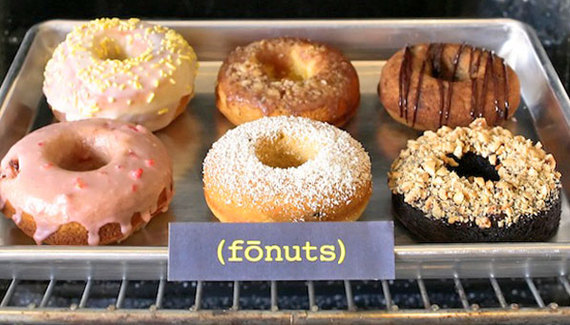 Bob's Coffee & Doughnuts
If you've ever felt the urge for something sweet while shopping at the Original Farmer's Market on Fairfax, thank (or blame) Bob's. This iconic bakery has been perfuming the air with the scent of apple fritters, beignets and our favorite feel-like-a-kid-again treats, M & M's-covered doughnuts, since 1947. Location.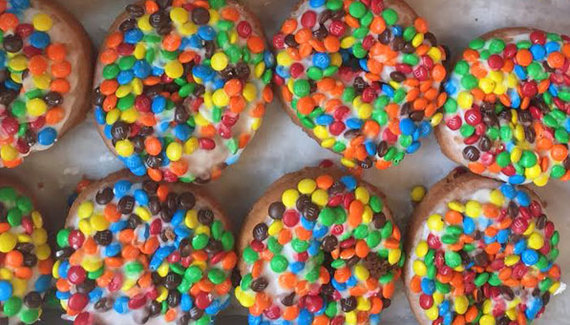 Sidecar Doughnuts and Coffee
OK, this place is actually in Orange County. But trust us, it's worth a road trip to enjoy the perennial favorite, savory Green Eggs & Ham. That's a raised fluffy doughnut filled with a poached egg, Niman Ranch ham and a house-made green hollandaise. Location.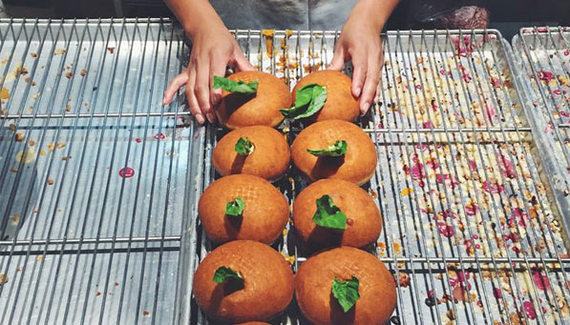 ICDC
For the past few years, BLD pastry chef Mariah Swan has offered a selection of fried-to-order doughnuts with gourmet glazes. But in the next few weeks she's opening her own dedicated sweets shop, ICDC (which stands for Ice Cream, Doughnuts, Coffee), right next door. Location.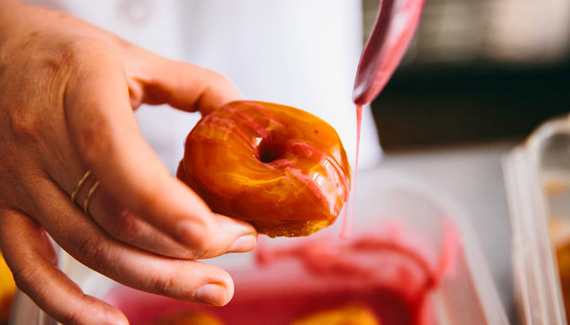 More from PureWow
The 6 Best New Restaurants in Los Angeles
Later Sushi, Crudo Is The Hot New Raw Fish Dish
5 L.A. Spots Where The Scenery Is A Delicious As The Dining
Ice Cream Worth Finding Parking For
4 Tips For Taking Better Food Pics