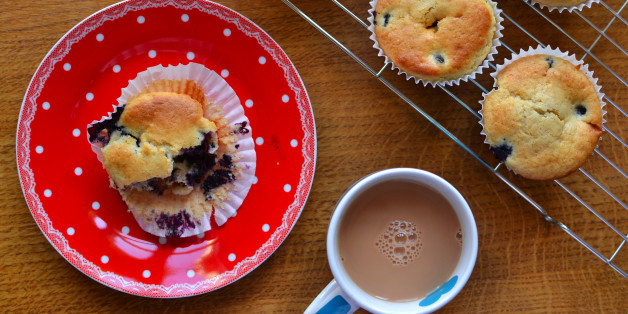 Things you are good at: gathering friends and pouring mimosas. Things we can make you better at: your brunch spread. Here are the top 10 dishes you need to be the boss of breakfast. Fair warning, make a double batch of the candied bacon. It goes fast.
Eggs In A Basket
Egg in a hole, egg in a basket, toad in a hole, hen in a nest, one-eyed Jack. Whatever you call it, an egg in toast is one of life's simple pleasures. Skip the bread slices and use a whole loaf as the vessel for your eggs. Throw it together and let it cook while you brew coffee and catch up with guests. Talk about a crowd-pleaser.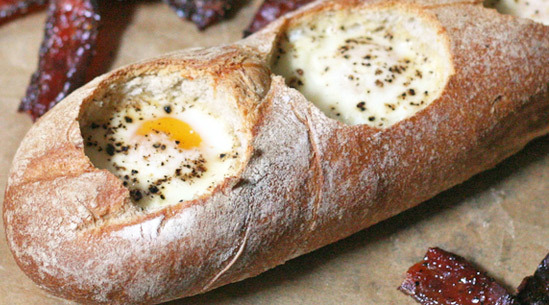 Crispy, Golden Home Fries
These potatoes aren't fancy, but our technique (parboil, then sauté) ensures they'll be crispy on the outside and tender on the inside.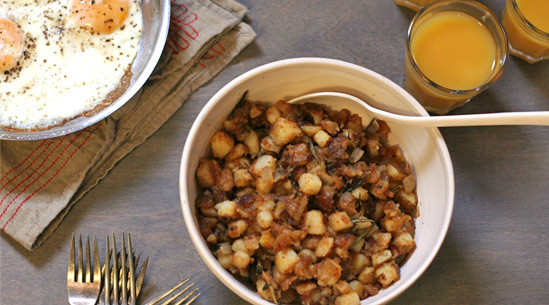 Easy Homemade Croissants
The magical croissant: So flaky. So airy. So buttery. So not easy to make from scratch...until now. After testing, eating and more eating, we're happy to report that homemade croissants are totally doable. We've modified the traditional method with your sanity in mind. (It's the perfect weekend project, and the results are worth it.) Plus, the crescent-shaped dough can be frozen for up to six months, so load your freezer in anticipation of the holidays.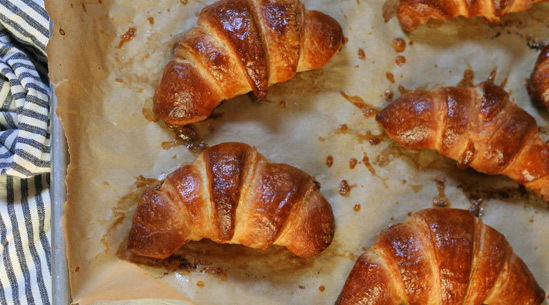 Best Bloody Marys
Here's the key to making a brunch cocktail with kick. First, use high-quality bottled or fresh tomato juice (finally a reason to use that juicer). Second, season the juice properly so that it's both savory and spicy. The result: a refreshingly bold drink that tops any restaurant version. Now that's what we call hair of the dog.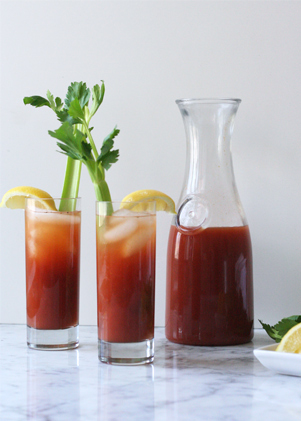 Baked Berry French Toast
Everyone needs a good French toast recipe in their arsenal. You know, one that will make house guests praise your culinary skills but won't leave you toiling over a hot stove top all morning. Enter this baked French toast. Pick up some fresh brioche from the store, then dip slices into creamy, lightly sweetened egg custard. Right before the baking sheet goes into the oven, top each slice with fresh blueberry-blackberry compote. Voilà--a Top Chef-worthy breakfast without all the fuss.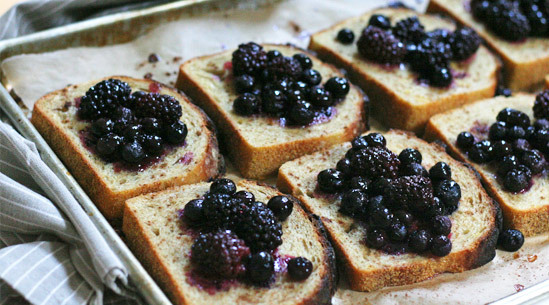 Whole-Wheat Blueberry Muffins
Three things we look for in a muffin: 1) It's substantial yet airy. 2) It's chock-full of fruit. 3) It's healthy-ish. (Translation: We don't want to be hungry minutes after eating it.) This recipe checks all our boxes. The key ingredient is whole-wheat pastry flour, which ups the good-for-you factor and keeps them fluffy. We also put in a bunch of blueberries for a hit of antioxidants (and general deliciousness). To top it all off, the batter comes together in one bowl, making these muffins an easy fix for weekday and weekend mornings alike.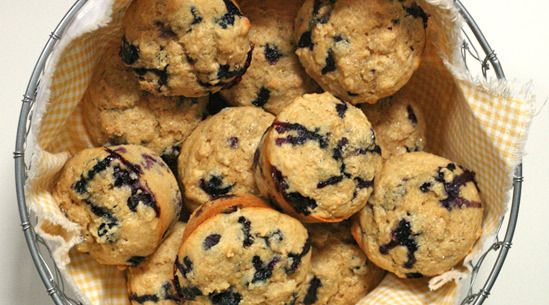 Savory Cheese Waffles
Yes, they are as amazing as they sound and look. And yes, you can make them ahead of time and freeze them for that big brunch you're planning.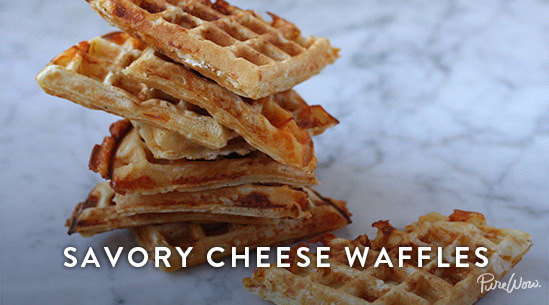 Red Velvet Pancakes
They're playful and rich--and just a tiny bit naughty.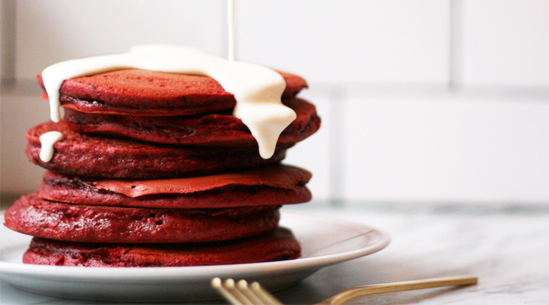 Onion and Arugula Frittata
What's so wonderful about a frittata? Well, you can make it with nearly anything. You can eat it anytime. You can serve it warm, at room temperature or cold. And you can make this healthy dish even healthier by loading it with veggies and swapping in a few egg whites. Not to mention you can bring the whole darn thing to the table and serve it straight out of the pan. Wonderful, indeed.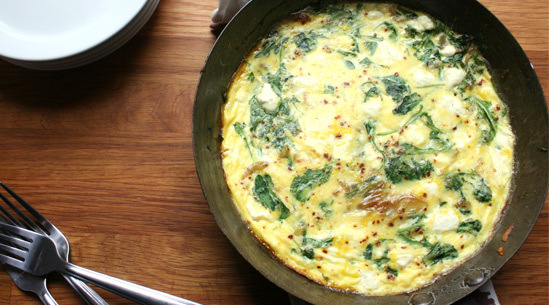 Candied Bacon
Candy? Yes. Bacon? Yes! Candied bacon? Good God, yes! Slather thick-cut bacon in maple syrup, brown sugar and a hit of black pepper for a salty-sweet delight that elevates brunch to an ohmygosh level. You'll soon understand why it's nicknamed "millionaire's bacon."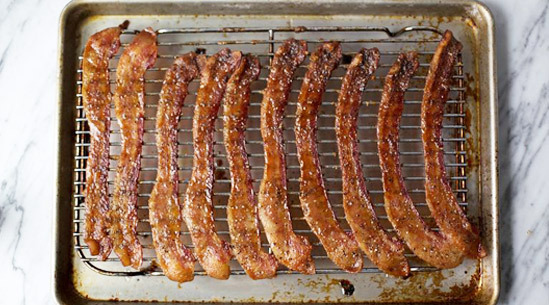 10 Party Appetizers To Up Your Game
The Secret to Next Level Cocktails
The Great Chili Debate
The Right Way To Eat A Cupcake
7 Ways to Win at Breakfast
How To Save Time, Money & Sanity This Holiday Season