'Tis the season when your outer layer dictates your first impression.
With an onslaught of new styles this season, it's hard to know which one is right for you. So we took the guesswork out of the equation. The PureWow guide for fall outerwear explains exactly what each new style has to offer, how to wear it and where it works best. (Sorry, Minnesota, the blanket isn't for you.)
Go ahead. Your new topper awaits.
The Blanket Coat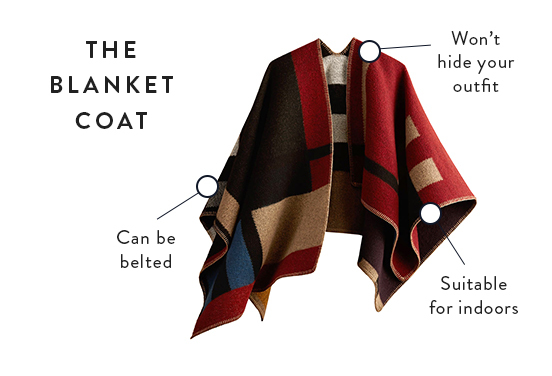 A newbie on the racks, this coat is exactly what it sounds like--a blanket-esque knit that drapes ever so gracefully over your shoulders. Since the fabric isn't typically heavy, try belting it at the waist to add shape and help with mobility. This is the perfect transitional coat, and it's also great if your winters tend to feel more like fall.
The Cape Coat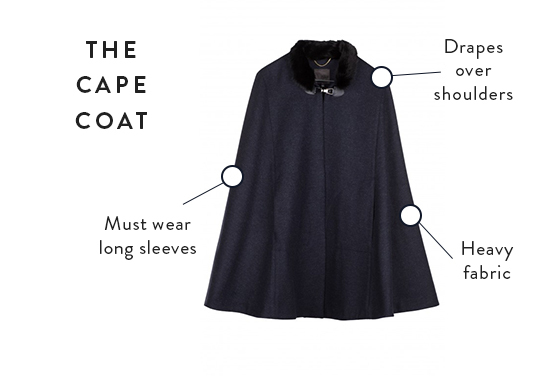 Similar to the blanket, the cape coat also falls over the shoulders and doesn't have sleeves. However, capes tend to be made from thicker, heavier fabric and have a bit more structure (less apple orchard, more Big Apple). The only downside? Wearing long sleeves underneath is a must. If you roll them up indoors - roll them right. "There's a right way to roll sleeves?" you ask. Why, yes, dear grasshopper. Watch and learn.
The Mod Coat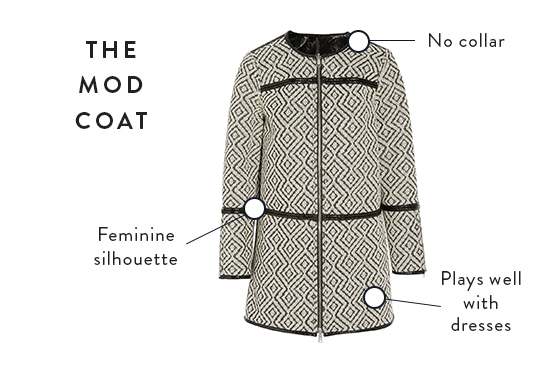 Sixties-inspired looks were all over the runways for fall '14, so it's only appropriate that we include this style in our roundup. This retro topper features a flat front and is known for being collarless, which means you might want to think about a scarf (or fur stole, if you ask us). Whether purchased vintage or bought new, the mod coat is a versatile pick that works over everything from dresses to denim. Go for it if you aren't afraid of sporting a few layers.
The Robe Coat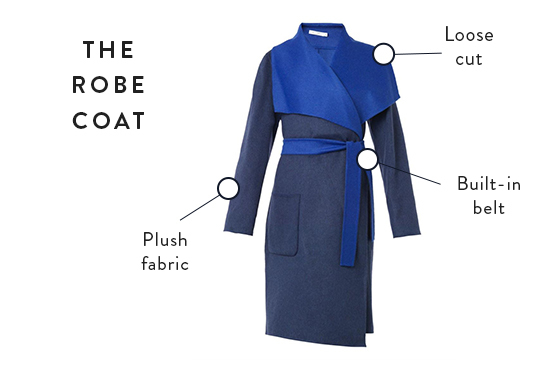 Like other loungy styles, this coat has a loose silhouette but is fastened at the waist with a belt of the same fabric. In other words, it's so cozy you'll feel like you're cheating. Word to the wise: This style looks great with heeled boots or booties. (Flats tend to make it seem like you actually just rolled out of bed.) A great alternative to your standard wool coat.
Love flats? Here's a guide to wearing flats 7 days per week. You're welcome.
The Long Overcoat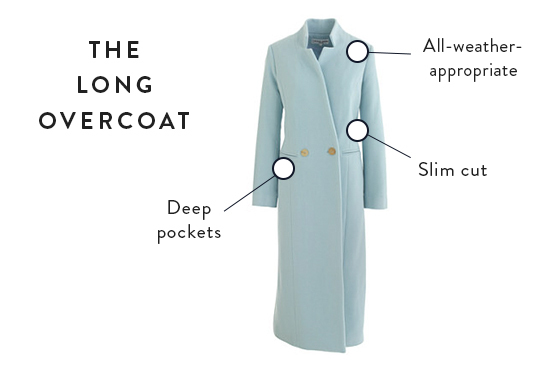 A sharp coat never goes out of style. Long and lean, this menswear-inspired style is a true classic. It features a flat front and usually has deep pockets and buttons down the center. You'll want to wear this style with everything from your skinny jeans to your theater frock.
The Funnel Neck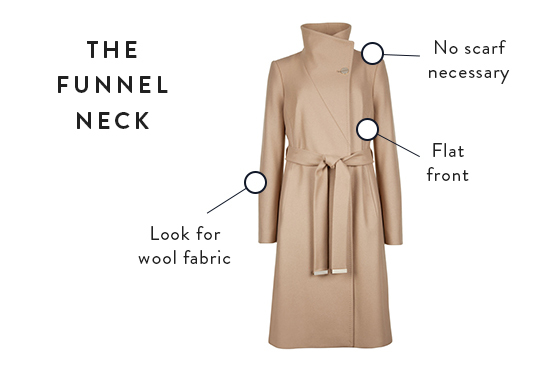 The opposite of the mod coat, the funnel-neck coat has a flat front and a stellar high collar. (No scarf needed here.) This style is fabulous for anyone who lives in a freezing, windy region (protection!) but still wants a couture-worthy silhouette.
The Boyfriend Coat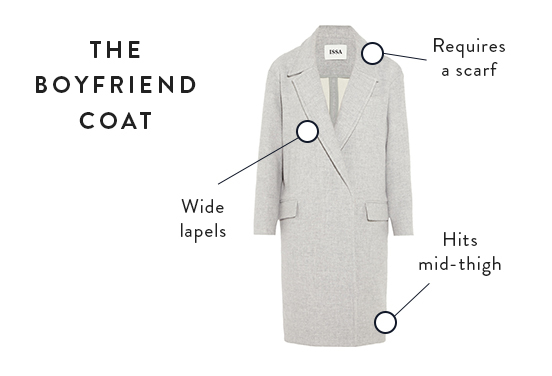 This "borrowed from the boys" coat is designed to hang loosely from the shoulders and often features wide lapels. You may typically shy away from boxy styles like this, but the boyfriend is decidedly flattering as long as you know what to pair it with--namely, a slimmer bottom (think: leather leggings, skinny jeans, a pencil skirt) that balances out the voluminous silhouette.
The Parka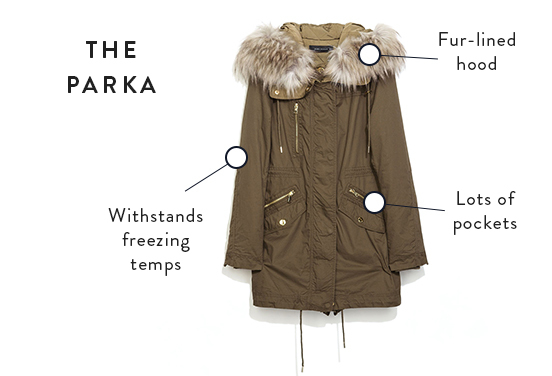 Dear perennial parka, you're always on our must-have list. This type of coat is knee-length, hooded (often lined with fur or faux-fur) and stuffed with down or very warm synthetic fiber. It pairs well with fisherman sweaters and L.L.Bean boots. If your area typically gets more than five inches of snow in the winter, having a parka in your arsenal is a necessity.
Find more great fashion guides at PureWow