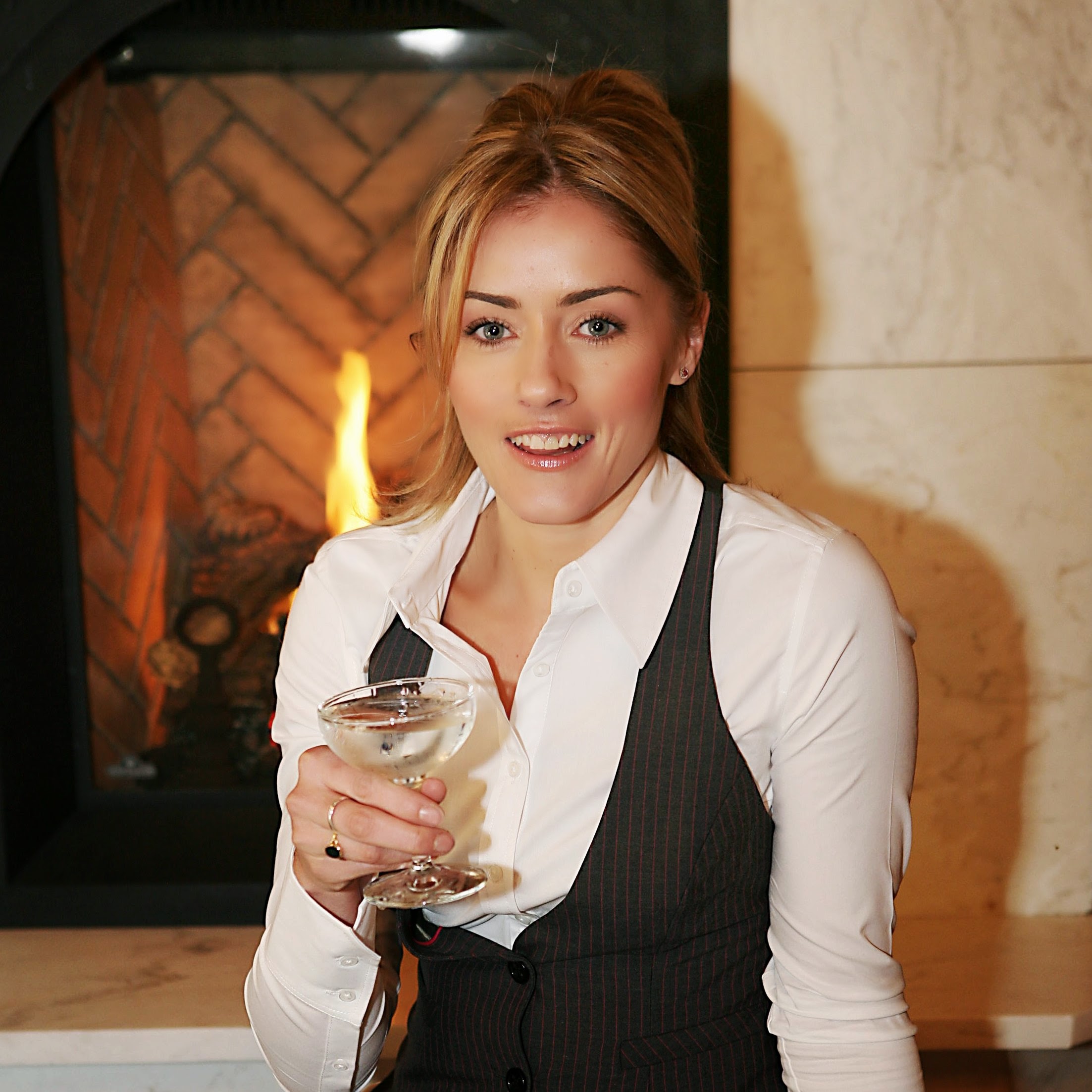 William Grant & Sons Brand Ambassador, Charlotte Voisey
The idea of being paid to travel the world and speak to the masses about the delights of alcohol brands like Henrick's Gin, Glenfiddich, Balvenie and Sailor Jerry Spiced Rum sounds like the stuff a lush's dreams are made of, but it's serious business. Charlotte Voisey, an award-winning British mixologist was snapped up by William Grant & Sons to do exactly that. A leader in her field, Voisey was recognized by the James Beard Foundation for her contributions to mixology, and is currently one of the key brand ambassadors William Grant & Sons has tapped for an exciting partnership with Ruth's Chris Steakhouse that is bringing cocktails back to the dinner table.
What would you say would separates a mixologist from a traditional bartender?
There's a couple of things. I think the age that we're living now, with the resurgence of the cocktail, mixologist has come to represent somebody who takes a bit more care in the drink itself. It's someone who researches, attends seminars, actually locks into favorite combinations, tries around drinks at home or at the bar and creates some cocktails, whereas a bartender traditionally is somebody that works in a bar.
I was a bartender for many years and then seven years ago I stopped being a bartender and began working for William Grant & Sons, the company I work for now, to educate by opinions, to teach seminars, to promote the spirits of William Grant. I see myself now as a mixologist because I still create drinks, I still research, I still learn, but what I don't have any more is the element of serving people in one fixed bar.
Tell me a little bit more about how you happened into that role and what it entails?
It was seven years ago that I was hired and it was when I was still running a cocktail bar in London, in the UK where I'm from. At the time, London had just gone through a cocktail resurgence, meaning that people got more into mixology, started learning more about better mixing drinks and the whole scene kind of completely revamped itself. That had not happened yet in America, so the company that I work for now approached me with the idea that by hiring a bartender they could try and bridge the gap between a traditional supplier relationship and the bartender community.
That's really how it all came about and the role has developed into brand ambassador which really means, education, promoting the brand so that it makes sense to the audience, whether it's the bartender audience or general public audience, so essentially my role is to educate, promote the brands and essentially make people fall in love with them as much as I love them.
I haven't yet seen the video showing at the Ruth's Chris Steak House dinner, so what should guests anticipate?
It's really awesome what they've done at Ruth's Chris. It's a great restaurant company that has its roots in New Orleans, which is also very important for cocktail culture. It's a great partnership, so for the first time then over 70 locations in the country people will sit down to a cocktail dinner, to rather than fill a table with wine. We've actually had five courses with different cocktails, which for most people is a bit of a stretch. They're not used to drinking cocktails with food, especially throughout the meal.
What people can expect is looking at drinks and seeing how styles of drinks as well as intensity of how strong they are and the intensity of flavor actually compare with food. When you craft a cocktail, you have the opportunity to absolutely match it with the food dish because there's no rules, there's no limits, there's no ingredients that you must use or can't use. With wine, the wine is already made, so you just have to find the best fit, whereas if it's cocktails, you can actually create the exact fit, so it's kind of exciting.
I imagine people that study mixology and craft cocktails on their own, they're foodies in their own way, would you agree?
Yes, absolutely. Of course, both have appreciation of flavor and I think that's the exciting part right now. People are understanding that the drinks that we used to have before dinner were actually too strong or too sweet and they're killing our pallets before sitting down for a nice meal. When you understand that cocktails play an important part in the dining experience, it gets more fun.
If someone wanted try to prepare cocktails at home which are some of the easiest recipes to start with?
You probably want to look at some aperitifs like the Negroni [which] is a classic gin aperitif. It's a cocktail from Italy from the 1930s. It's really simple because it's three ingredients -- gin, Campari or Aperol and sweetener -- and it's literally those three ingredients in equal proportions, one ounce of each and then stir it over ice with a slice of orange. That's a neat one because there's little room for error, but as long you stir it properly with ice you get a little dilution and it's actually quite a soft beautiful aperitif for food.
Quia Querisma is a digital marketer by day, freelance writer by night, and a traveler by nature. Get her latest insights on travel and fashion on her blog, MyJetSetStyle.com.