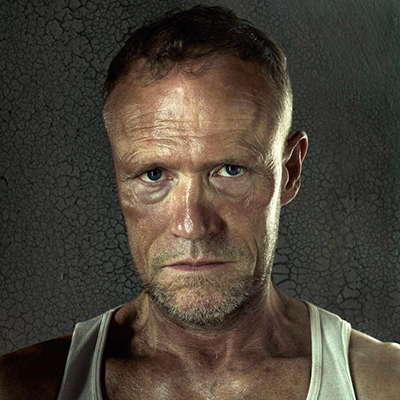 Michael Rooker, The Walking Dead.
Let's face it, Comic Con, or the Con scene in general is one filled with lots of color. From the body paint on the cosplayers to wares on the expo floor, to the interactions celebrities have with their fans. While my interviewees almost unanimously agree that panels are a favorite because it allows them to directly interact with, and give back to the fans, they've fielded some pretty wild questions.
A golden opportunity at Dallas Comic Con allowed me to ask Michael Rooker (The Walking Dead), Marina Sirtis (Star Trek: The Next Generation) and, Jeremy Shada (Adventure Time) about their most memorable moments from the Con circuit and the fame surrounding their characters.
Jeremy Shada (the voice of Finn, Adventure Time):
I had this one guy ask me," Jeremy, what's the greatest flatulation you've ever had? Could you describe that for me?" And I was like, "No! No, no, no, no! I'm not gonna describe that! I'm not going there."
Michael Rooker (Merele Dixon, The Walking Dead):
I've always been recognized in my neighborhood growing up, because I was a lifeguard at the beaches in Chicago. So, people recognized me around the city even if it was just, "Oh aren't you that lifeguard?" I've had that experience early-on. But since The Walking Dead, it's been outrageous. I get shouts from down the block, "MERELE!" And little kids come up with their little Merele hands that they've made and they're so cute.
Mirina Sirtis (Counselor Troi, Star Trek: The Next Generation):
I was asked by a fan why all of the alien guest stars are humanoid in shape -- to which I responded, "When we start auditioning actors who aren't humanoid in shape, that will change."
An added bonus: I didn't have the opportunity to interview Manu Bennett (Spartacus, Arrow) but I can tell you that he smells wonderful and he's got an amazing sense of humor -- as does Michael Rooker. There's a selfie of the two of us on his phone.
If you've not been to a Con, I highly encourage you to check it out. The celebrities are more often than not amazingly friendly, approachable -- and appreciative of the fans who love them long after their characters have left the air.