This question originally appeared on Quora.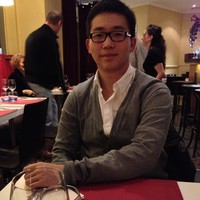 Answer by Han Hu, Sports/Movies/TV.

It depends on your league sizes.
I play in too many leagues for my own good, but this is really dependent on how big your leagues are and how many you start.
Here are some people I like:
Premium Handcuffs
These players would be instant great running backs on your team should the incumbent starter goes down. They're my favorite players to stash because they have the highest upside. All except for Helu actually has flex value in deep leagues on a week to week basis
Ben Tate (everyone's favorite handcuff)
Bryce Brown (Have you seen the Eagles play?)
Bernard Pierce (Rice already hurt)
Joique Bell (Bush already hurt)
Roy Helu
Situations to Monitor
These are right now crowded back fields but someone could emerge in the next few weeks
Lamar Miller/Daniel Thomas: Lamar was drafted way higher but still splitting carries. If Thomas gets injured, Lamar would become a workhorse back
Bilal Powell/Chris Ivory: They're canceling each other's value out as we speak. Either could be a decent sleeper if given the opportunity
Knowshon Moreno/Montee Ball/Ronnie Hillman: Knowshon is getting the best of this trifecta at the moment but tide could change quickly
Rashard Mendenhall/Andre Ellington: Reading coach speak, sounds like Ellington may get even more looks and be in a Darren Sproles-esque role. Definitely worthy of monitoring here.
Waiver Wire Fodder
Not a huge fan of these players but they should be floating around on the waivers
James Starks (Lacy sounds like he'll be back week 5 after the Packers bye so not sure how long Starks can stay relevant)
Pierre Thomas (I'd run to pick him up today because Ingram is hurt)
Jaquizz Rodgers / Jason Snelling (Someone will have to run the football)
Stash for Later This Year
They may be dropped. If your team is in good shape consider picking them up and stashing them
Leveon Bell: Hands off the rest of the Steelers running backs for me...
Shane Vereen
Andre Brown
Wow, I talked about 15 players/teams. Hopefully this gives you an idea. If you want to go deeper, look at players like Robert Turbin, Isaiah Pead, Danny Woodhead, Kendall Hunter, etc.
More questions on 2013 Fantasy Football Season: