This question originally appeared on Quora.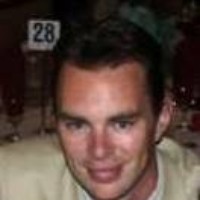 Answer by Jonathan Brill, VP of Sales at a Software Start-Up

Not really. There are a few things that make it an unlikely solution:
There's not currently a path for the Lakers, as constructed, to get to the Finals and win without Pau Gasol playing like the Pau Gasol of their previous championship runs. Pau was arguably the best player on those teams in the games that mattered. Pau was defending as well as he was scoring, and he was scoring creatively against really good defenses. He was getting boards, making the extra pass, and holding down vast amounts of real estate with his length and excellent footwork. He was in the conversation as one of the best in the game. There's reason to believe that the old Pau is still in there somewhere. If that's the case, you don't want to risk marginalizing him or building a game plan that doesn't include him now. If you want to trade him, you want to trade him on his former value, not that of a bench player. Whether you keep him or trade him, you need to give him the opportunity to get back to what he was.
Pau is a moody guy, and it's not clear how he'd play coming off the bench. Coming off the bench isn't for everybody. It may be a learned skill, but its not clear that every player has the capacity to learn it. Even those who seem to excel at it might push back at some point, see Harden, James. Pau doesn't seem to respond well to benchings and shots fired in the media, etc. I think taking him out of the starting lineup would also not get him to produce more. It's a weird thing, but it's a big deal. The game just seems to feel totally different for bench players. You practice and prepare differently. You get introduced differently. You warm up knowing that you're just going to go sit down after tip-off. One criticism you'll hear of bad teams/coaches is that they "yank" guys in and out of the starting lineup, which is just another way of saying that starting or not is a disruptive thing and not always an easy transition. There's no reason to think it would be for Pau.
Jordan Hill isn't that good. I think it's great that he's averaging so many rebounds per minute. I think it's great that he's scored in double figures a couple times. It's worth pointing out though that some of his time was on the court with Gasol, subbing for D12. He's a low percentage scorer for his position, doesn't play great defense, and his blocks are down from previous seasons. There's no reason to think that giving him more minutes would make him better. If Jordan Hill is a starter for your team, you're probably not a contender. If you look back on the Finals teams from last year or even the conference championship teams, there's no starter you'd trade him for. He's a valuable bench player for the Lakers, but only because their bench is so weak. I'm not sure he'd be getting any minutes at all in MIA or OKC, for example.
It's true that the Lakers are old and slow and are in desperate need of an injection of youth and athleticism and enthusiasm. Unfortunately, that's what they thought they were getting from Howard, and he's clearly still struggling with his injury. He doesn't have much of the pop (or possibly the motivation?) that made him Superman in Orlando, and without him holding down the Center, the Lakers just seem to be very vulnerable to great wings. Jordan Hill is young and quick, but doesn't have the skill set to do what, say, Faried does for the Nuggets. Faried is an elite rebounder, not a volume rebounder. He gets the ones that nobody expected him to get, not just "clean the glass" gimme boards.
I think Jordan, at 25, is at a point in his career where he's going to get incrementally better as a bench player or get paired with an organization and a collection of coaches and trainers that help him develop into a Tyson Chandler-type player. Chandler was pretty similar in terms of potential and production until he hit NO, started playing playground ball with Chris Paul, and learned through osmosis from Chris and Byron Scott how to be an all-NBA two-way Center. Could that happen with Hill? Probably if he was on the Clippers. Look at what's happening with DeAndre Jordan. But its tough to see that happening on a D'Antoni team. D'Antoni is more of a game manager than a coach, and the vets and chemistry on the Lakers don't seem like they're conducive to youth development.
More questions on 2012-13 NBA Season: